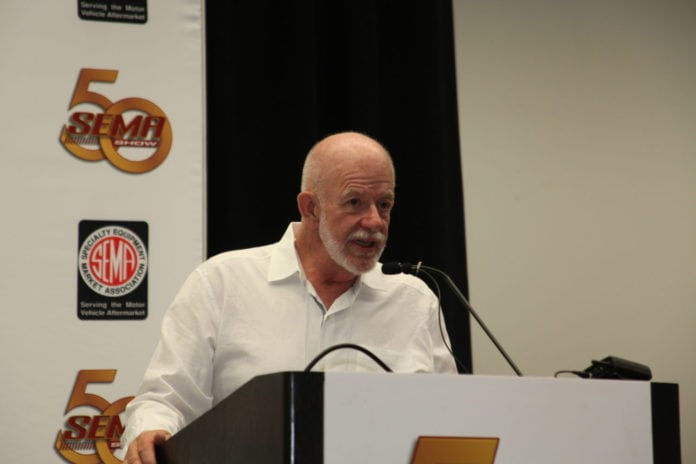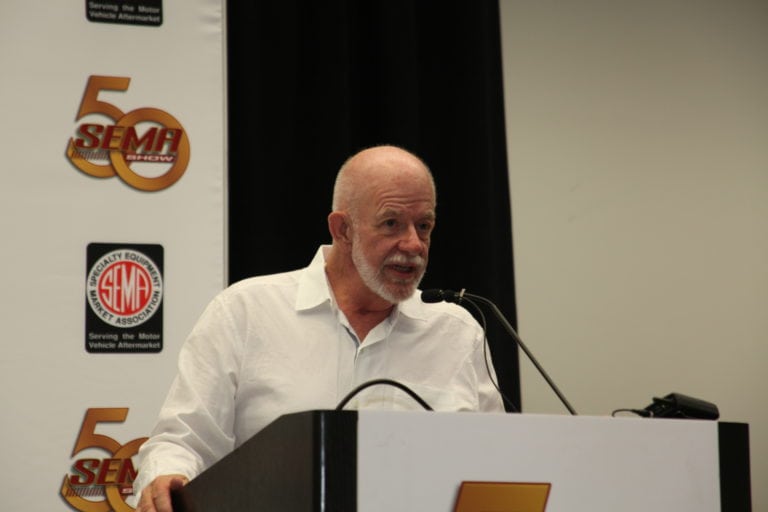 Automotive Judges Select the Best of the Best
Auto Judge was conceived eleven years ago to provide an alternative to the many awards given throughout the industry. Every year, selecting the very best vehicles in the United States gets more difficult. This has proven to be the most difficult year of all.
Auto Judge panelists spent the entire year test driving vehicles. This gives them immeasurable experience, placing them in a unique position to provide their knowledge to consumers. We often test drive vehicles before they reach dealers so we can provide input to the manufacturers on anything which we believe should be done to make the vehicle more appealing to consumers.
This section contains reviews of the vehicles voted the Best in their selected categories by these judges. The reviews are presented as they were written, before the vote was actually taken.
The winners of the 2017 Auto Judge vehicles of the year are:
Alternative Powertrain – 2017 Toyota Prius Prime
The Prius was the original hybrid vehicle and it has maintained its leadership in the Hybrid/Alternative Powertrain area since its introduction. The Prius Prime is totally new with features "above and beyond" previous models. Read my review of the 2017 Toyota Prius Prime to learn more.
Compact Vehicles – Mazda Miata MX-5
From the first day it was introduced, the Mazda Miata has been at the top of the "go to" list for sexy convertibles. Being a compact convertible, judges saw it as an overwhelming pick for their favorite compact vehicle. Check out Rita Cook's 2016 Mazda MX-5 review for more details.
Family Car – 2017 Nissan Maxima
Judges feel the 2017 Nissan Maxima is the perfect answer for the young family that desires a sporty feel while still having four doors. The "four door sports car", provides drivers  the ability to go shopping and take the kids to school , yet still be able to feel a touch of excitement when putting "the pedal to the metal".
Full Size Sedan- 2016 Chrysler 300
Chrysler has had a hit with the 300 since it was first introduced. It has done nothing but improve since then, offering power, luxury, roominess, technology and the smooth ride of a luxury sedan.
Luxury Car – 2016 Cadillac CT6
Cadillac has moved its headquarters out of Motor City and re-invented the brand. Auto Judges voted the 2016 Cadillac CT6 as the 2017 Luxury Car of the Year.
Van/Wagon – 2016 Chrysler Pacifica
Chrysler invented the minivan with the Town & Country, and in 2016 they re-invented the minivan with its replacement the Pacifica. The Chrysler Pacifica is perfect for families needing lots of room and ample entertainment options in the rear seat.
Full Size Truck – Nissan Titan
The Nissan Titan offers diesel power, traditional gasoline power, and now even a standard pickup in providing numerous choices for the truck buying public. Off-roading and racing champion Sue Mead discusses the 2017 Nissan Titan.
Compact/Mid Size Truck – 2017 Honda Ridgeline
The styling of the original Honda Ridgeline broke the molds of tradition. The new Ridgeline goes even further with many features never before seen in any pickup truck … In fact, too many to mention without sending you to the complete article on the 2017 Ridgeline.
Compact SUV – 2017 Nissan Rogue – The Rogue is a repeat winner because of its sporty handling, fuel economy and technological advances. It has gone a step further this year with a new Hybrid model – the first "Full" hybrid offered anyplace. Check out my review of the 2017 Nissan Rogue and it's hybrid cousin.
Full-Size SUV -2016 Jeep Grand Cherokee
Trophy cases in Auburn Hills can add yet another Buckle as the most awarded SUV in the world adds another accolade to the many already earned. The 2016 Jeep Grand Cherokee is a favorite among judges and consumers year after year.
Sports Car -2016 Dodge Charger Hellcat
707 Horses under the hood of a four-door sedan?! Unheard of, you say. Not so. Michael Marrs from In Wheel Time shares his 2016 Dodge Charger Hellcat review.
SUV of the Year – 2017 Nissan Armada – Full size luxury with a complete redo from the previous generation impressed Auto Judges because of all the amenities and value built in. Read Auto Judge Jim Meachen's viewpoint on the Armada, or if you want a female's point of view you can check out Kristin Barclay's take on the Armada.
Truck of the Year -2017 Honda Ridgeline
The styling of the original Honda Ridgeline broke the molds of tradition. The new Ridgeline goes even further with many features never before seen in any pickup truck … In fact, too many to mention without sending you to the complete article on the Ridgeline.
Woman's Choice – 2016 Lexus RX450
Auto Judge Holly Reich suggested a special Auto Judge category which would provide only the female's views of what car a woman would most like to have in her garage. The Woman's Choice Vehicle of the Year goes to the 2016 Lexus RX450.
2017 Car of the Year – 2017 Genesis G90
Genesis is now its own brand within the Hyundai umbrella. The Genesis was the Full-Size Sedan of the Year for the past two years in Auto Judge voting. This year the new G90 moves up to being the overall Car of the Year.
2017 AUTO JUDGE BIOS
JIM MEACHEN
Independent Automotive Professional, Goldsboro, North Carolina
Jim Meachen is editor of Motorway America and former Executive New Editor at Goldsboro News. He was educated at South Dakota State University. Jim is an active member of the Southeast Auto Writers Association and the Texas Auto Writers Association.
SUE MEAD
Sue Mead began her automotive career as a part-time freelance writer for Four Wheeler Magazine in 1988. She was placed on the first team that included women as test drivers. Today, she travels the globe test-driving cars and trucks, and working as a photojournalist and feature writer for dozens of publications.
Sue specializes in 4WD, and has been an auto editor and 4WD editor for CNN/fn. Over the last 22 years, she has accumulated enough off-road miles to have circumnavigated the world in the dirt. Mead has been inducted into the Off-Road Motorsports Hall of Fame and recently won her class as the Driver of Record in the 2011 Dakar Rally.
Sue has received a number of awards for her work in the field of automotive journalism. She has written for Four Wheeler, 4Wheel & Off Road, Automobile, AutoWeek, Popular Science, Popular Mechanics. Parade, Women's Sports & Fitness, Autobytel, AutoTrader, Focus Daily News, TestDriveReport.com and the New York Times and Motor Trend Radio.
Mead has written a number of books: Monster Trucks and Tractors; Off Road Racing, Legends and Adventures; and Rock Crawling. She is widely recognized as one of the foremost automotive journalists in America and has reached a plateau that few if any females have enjoyed within the industry.
STEVE WHEELER
Automotive Editor, Baton Rouge, Louisiana
Steve Wheeler is an experienced writer and editor, having spent more than thirty years in the newspaper industry. He attended Louisiana State University, majoring in Journalism. He graduated from LSU with a B.A. degree.
Steve is currently the editor of WHEELS as a full-time staff member of The Advocate newspaper in Baton Rouge, LA. He consistently wins awards for his automotive columns. He and his wife Jan live in Baton Rouge with their twin daughters, Leslie and Jessica.
HOLLY REICH
Journalist & Consultant , Greater New York City area
Holly Reich has reported on everything from cars and travel to health and philanthropy. She has contributed to hundreds of publications in a career that spans several decades. Holly's list of publications includes: Focus Daily News, Elite Traveler, Fortune, Boston Herald, Chicago Tribune, Redbook, Motor Matters, Washington Post, NY Daily News, NY Observer, SheBuysCars, VroomGirls and JeanKnowsCars. She won an award for excellence in writing from TAWA in 2014.
Holly has also been featured on several media outlets including; Fox News, Lifetime TV, The Discovery Channel, AutoLab and AutoWorld radio. A judge for WWCOTY (Women's World Car of The Year), Texas Auto Writers and Citizens NYC, Holly lives in NYC.
Holly Reich received her education at George Washington University. Holly lost a valiant battle with cancer this August and will be sorely missed in the industry.
RITA COOK
Rita Cook is a writer and editor with over 1000 articles to her credit in the past 13-plus years. She is a frequent automotive and travel contributor on a radio show in Los Angeles called InsiderMag Radio at KPRO 1570 am.
Rita is a member of the Texas Auto Writer's Association (TAWA)  and has a column "Behind the Wheel" for Washington Times Communities. She is editor-in-chief of Insider Magazine. She is also a travel writer and regular contributor to American Lifestyles in Focus Daily News in the suburbs of Dallas, Texas.
ALAN GELL
Alan Gell has been a print contributor to the  Daily Oklahoman, Bumper-to-Bumper, Focus Daily News, & other publications. He does regular new car reviews as a Radio Personality on KBEC, 1390 AM, (DFW Texas) and  All Car Radio.com (internet radio). He is the editor of CarColumns.Net.
He is an active member & former Board Member of the  Texas Auto Writers Association and  Alpha Kappa Psi (professional organization.)  In addition, he is an active member of SEMA and the Texas Press Association.
He received his education at the University of Texas, San Antonio College  (A.A.), Texas State University (B.B.A.),  Ohio Christian College (Th.B.), Alabama Bible College (Th.D. Hon). Gell served in the military with the U.S.Army, graduated from the US Army Command & General Staff College, and retired as a Lt.Colonel.
MIKE HERZING
Mike Herzing is the Publisher and Editor at LetsTalkWheels.com. He also contributes to numerous other print newspapers in the Houston area and community papers elsewhere in Texas.
Mike hosts a regular radio program on Saturday mornings on a Houston Radio Station. Mike is an ASE Certified Master Technician and shop owner for 31 years. Mike is currently an Automotive Technology Instructor in Cypress, Texas and a weekly radio personality on the Yahoo Sports Radio Network. He is a former President and First VP of the Texas Auto Writers Association (TAWA.)
ART GOULD
Art Gould is the co-host of The Car Show which has aired on KPFK 90.7 FM in Los Angeles since 1973. This 112,000 watt radio station is heard from Santa Barbara to San Diego and is the longest continuously running electronic media show on automobiles in the country. The Car Show specializes in industry news, new vehicle reviews, auto racing updates and interviews with auto industry leaders.
Gould is also the feature editor of Global Auto News and writes for The Rodder's Journal. He is a member of several professional journalist organizations that include the Motor Press Guild in Los Angeles, Western Automotive Journalists in Northern California, Midwest Automotive Media Association and American Auto Racing Writers & Broadcasters Association.
He is also a jurist on the Concept Vehicles of the Year organization. Gould is the Co-Master of Ceremonies at local car shows such as the Coastline Classic car show held annually in Southern California.
MARLON HANSON
Marlon Hanson has been in the newspaper business since 1970 working with the New York Daily News and the Dallas Times Herald.
He currently publishes Focus Daily News in suburban Dallas, Texas. The auto section, Bumper to Bumper, has been published as an automotive supplement in numerous newspapers throughout Texas. Web sites include focusdailynews.com and testdrivereport.com.
He serves as judge for Consumer's Digest Best Buy vehicles published in their special November issue each year. He is a contributing editor and writer for special features in the magazine throughout the year.
He served as President of the Texas Automotive Writers Association for three terms and is currently the President of the Texas Automotive Media Association.
He's also a member of the Midwest Automotive Media Association participating and voting in their Spring Rally as well as the Texas Automobile Writers Association's Texas Truck Rodeo and Spring Auto Writers Roundup and Challenge.
DAVE STALL
Dave is a 30-year Service Manager in San Diego County, California. He started the New Owner Clinic in 1979, Toyota then utilized it for use in their dealer network. He has used this class in every dealership worked at with high CSI success. (Toyota still uses his format)
Dave has been an instructor at SD City College teaching Automotive Consumerism for 13-years and is currently an instructor at Cuyamaca College Automotive Department. He has been a Radio Host for 20 years-Automotive Consumer Show 760 KFMB-KCEO AM 1000 & ESPN Radio RPM Today 800 on the AM dial, WS Radio, the leaders in Internet radio, Maynard's Garage.
On KCBQ AM 1170, Dave does a Green Show, General Automotive and Motorsports. He is the Automotive Consumer Host for KUSI Ch 51 TV, which teaches automotive consumer information and brings new vehicles and automotive/motorcycle charity events and products to the San Diego viewers.
KRISTIN BARCLAY
Kristin Barclay graduated Magna Cum Laude from the University of South Carolina with a major in Journalism and Advertising. Her professional career spans 10 years with management experience including handling accounts for Philip Morris, Miller Lite, American Express, Verizon, and Bank of America. Prior to joining Focus Daily News she was a popular on-air personality on the Houston radio program In Wheel Time. You can find an account of her travel adventures and more on In Deep H2O.
She is widely recognized as one of the top digital and media influencers in the country being most recently recognized as one of the Top Three social media influencers in Houston, Texas.
She now handles all digital media aspects at Focus Daily News having created a new website which is experiencing exponential growth. She's also a member of the Texas Auto Writer's Association.
MIKE MARRS
Having more years of experience around cars and trucks than he cares to admit, Mike has provided feature articles and images for publications such as Diesel World, Street Trucks, Sport Trucks, and Cruisin' Style Magazine. As an automotive photographer, Mike has had his images featured on several automotive magazine covers during his career
The development of modern muscle cars opened to door to the new car review world of automotive journalism, and the Texas Auto Writers Association. Mike has served as President of the TAWA organization for three years. He is also a member in good standing with the Texas Professional Photographers Association.
In addition to his freelance career, Mike is a regular contributor to Cruisin' Style Magazine, and is the publisher of In the Drive.
TABATHA CHOVANETZ
Tabatha Chovanetz is The Motor Mistress. Tabatha has always had a lot to say and after years of experience with all kinds of automobiles. Tabatha decided to start blogging and sharing her experiences and thoughts concerning various makes and models of automobiles and trucks. Tabatha provides a unique female perspective on auto driving and auto buying.
GREG MORRISON
Greg comes from the broadcast reporting side of the industry. He was a radio reporter in Washington D.C. and Philadelphia and then went into TV. For the past 10 years he has been squarely focused on automotive Journalism. Greg is recognized as an excellent writer and has a very penetrating view of the autos that he evaluates.
Greg Morrison is the CEO of a film and video production firm called Griotworks, Inc. Griotworks is located in the Greater Atlanta Area and specializes in coverage of the automotive industry.
Greg has served as Executive Producer of Bumper2Bumper television, a long-time member of the National Association of Black Journalists, Assignment Editor of WXIA-TV in Atlanta, a Bureau Coordinator for NBC News, and a Reporter/Producer as Atlanta regional correspondent for Black Entertainment Television News. He attended the University of the District of Columbia and Lincoln University.
BOB KOCHER
Bob Kocher has written new and old car reviews, motorsports articles, automotive product reviews, and automotive life style stories for over 25 years. Kocher has been published in numerous newspapers in the US and around the world including the New York Daily News, Washington Times, Chicago Daily Herald, and Times Newspapers of Northwest Indiana. He authored a weekly Tribune Media Services syndicated article for sixteen years.
Kocher is a contributor to City Talk, a weekly newspaper in Chicago. He has received Gold and Silver Awards from the International Automotive Media Association.
Bob is a Past-President of the Midwest Automotive Media Association (MAMA), member of the Washington DC Automotive Press, and member of the Guild of Motoring Writers of London, UK. One of his favorite memberships is with the Madison Avenue Sports Car Driving and Chowder Society.
BJ KILLEEN
BJ is a known as one of the female pioneers in automotive journalism. She is a former Road Test Editor for Road & Track magazine and now freelances for numerous websites. In addition, she co-hosts The Drive, a radio program on ERNlive and is the Road Test Editor for Drivers Talk Radio. She is a past-president of the Motor Press Guild.
KIMATNI RAWLINS
Kimatni D. Rawlins is the founder of Automotive Rhythms Communications, LLC, a lifestyle automotive media and marketing portal. Its purpose is to educate automotive buyers on how they view and purchase new and used vehicles. He is also the host and Executive Producer of Automotive Rhythms TV, which can be viewed on more than thirty online partner websites through www.ARtvLive.com
Kimatni is a guest and interviewee, frequently featured on a variety of TV programs, websites, newspapers, and magazines. This includes the Discovery Channel, Black Entertainment Television, Comcast, WUSA Channel 9 News, Fox, WILA Channel 7 News, Ebony, the Washington Post, Smooth, Michigan Chronicle, Detroit New, The New York Times, Los Angeles Times, Florida Times, and others. Kimatni is President Emeritus of the Washington Automotive Press Association.
HAROLD GUNN
Harold Gunn has been a writer, producer, & participant for thousands of television & radio commercials and programs during a career spanning 50 years. He is currently producer and co-host of the syndicated "The Automotive Reporter" on ESPN Radio in Houston.
He is also the producer and co-host of "Texas Outdoor News", one of the most honored outdoor radio shows in the U.S. This program also features a weekly automotive "Road Test."
Harold has been named a "Broadcast Pioneer" by the Texas Association of Broadcasters and in 2009, was inducted into the "Texas Radio Hall of Fame." He is a Past-President of the Texas Auto Writers Association.