Fair Leftovers Serving A Purpose While many of us probably ate one too many Fletcher's Corny Dogs, funnel cakes or candied apples at the 2019...
LANCASTER - A two-year-old Lancaster boy was found unconscious Sunday night at 8:50 p.m. in the 800 block of Birchwood Road. The cause of...
William Menifee Wins First Spark Award Mansfield Timberview High School senior William Menifee received the first-ever Spark Award. The prestigious award recognizes youth for their...
Paint The Gateway Wall Mural Duncanville artists are invited to help Duncanville Design Studio and the City of Duncanville paint a gateway wall mural. The...
Enjoy Live Music at Dallas Zoo on October 19 Dallas Symphony Orchestra performs a pop-up concert on the grounds of the Dallas Zoo October 19....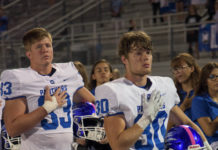 Midlothian Panthers Lose In Overtime Against Aledo Midlothian's coach Doug Wendel had the perfect game plan with their option ball control offense. Backup quarterback Nick...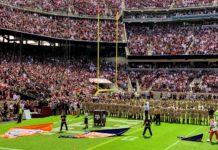 Nissan Heisman House Tour At Texas A&M A few weeks ago my daughter and I took a road trip to College Station, Texas to visit...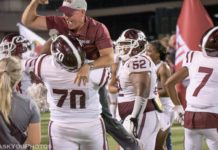 Red Oak Defeats South Oak Cliff The Red Oak vs. South Oak Cliff game truly felt like a heavyweight boxing match at Dallas's John Kincaide...