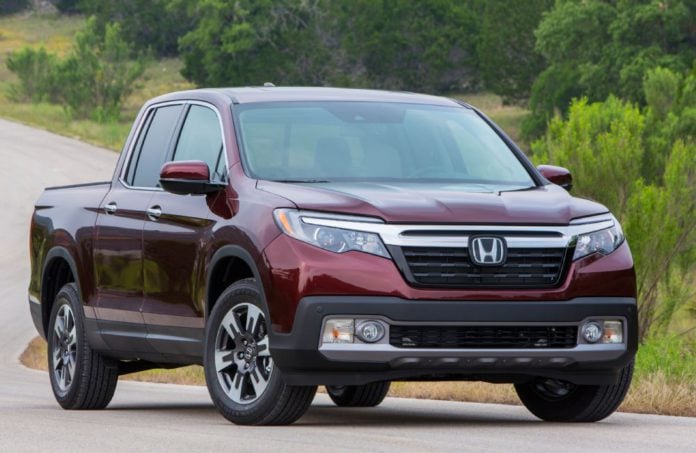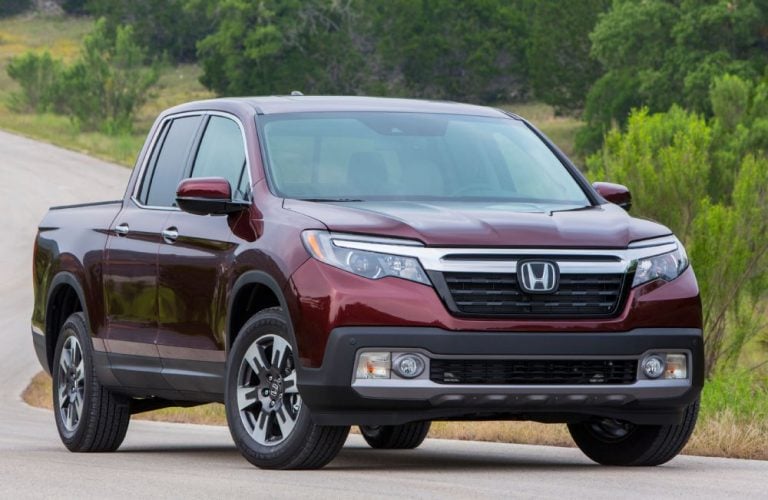 2017 Honda Ridgeline First Look
It has been years since I have been in a Honda, but this spring when I had the opportunity to drive the new Ridgeline in a special launch event has turned into the perfect time. Although the Ridgeline was first introduced way back in 2006, this is a REAL new generation, completely changed from the original model which broke the mold in terms of design and functionality.
I drove the Ridgeline on the highway, on off-road slaloms, through mid-tire level water, through sand, through mud, up steep inclines and through a forest, and found it as tough and capable as any truck I have ever driven. I did not expect to be as impressed as I was. Honestly, I haven't driven a "bad" truck in the past few years. Prior to my drive, I felt any Honda would have a hard time even beginning to match up to the leaders in the pickup truck market.
But it did. I would actually venture to say that this fall, come Texas Truck Rodeo time, this new kid on the block is going to give Ford, Ram, Chevrolet, GMC and this year's Truck of Texas, the Nissan Titan, a real run for the money. Yes, it's not full-size, but is certainly is fully capable.
The Ridgeline is not only good at things a truck should be able to do. It has features I have never seen on any other truck. Take the in bed audio system. So incredible I had to record a video of it in operation and another of the background behind it. Audiophiles will love it. So will tailgaters everywhere. It is simply amazing.
Another thing that really impressed me is the under-truck-bed-storage area … just like a trunk, but in a pickup truck. Flip up the rear portion of the truck bed and you will find a really neat storage area good for a cooler or any other merchandise you might want to store. Another fantastic idea—why has no one has thought of it before? I hadn't so no wonder that others have not either. Admittedly, I did not even notice it until the second full day of our launch drive program – an example of why manufacturers shouldn't shuffle us in and out like cupcakes on an assembly line. When there are a lot of new features, some could very easily escape us.
I should also point out that the under bed "trunk" area is not tiny. It is large enough to actually accommodate a full golf bag. Another key factor is its easy accessibility. The tailgate of the new Ridgeline opens either as a traditional fold-down gate but can also swing outward so that the "trunk" storage area is right at your finger tips with the gate open, just as with any traditional trunk.
The initial vehicle presentations made by Honda were great, but the next set on the second day enlightened me a whole lot more since by then I had driven the truck. I had become more familiar with many features that I was anxious to learn more. There is so much to this truck it would have been impossible to get it all across in less time.
The new Ridgeline has grown from the previous model in every way. It has a longer wheelbase (125.2" vs 122") and has increased in overall length from 206.9" to 210". It's a bit wider too (as are most Americans) now being 78.6" wide versus 77.8". Previous generation owners had commented that they would like a longer bed, so they were accommodated with a bed nearly four inches longer (64" vs 60.1"). Even though it is that much larger, the overall weight has not grown by much, being only 73 pounds more (4,504 vs 4,431). In terms of payload, the Ridgeline can handle 1,584 pounds and can tow up to 5,000 pounds.
In terms of functionality, it is available as both two-wheel drive and all-wheel drive model. Inside, one will find an eight inch display audio touchscreen complete with Apple CarPlay and Android Auto and a completely new satellite-linked navigation system.
Every other creature comfort one has come to desire is onboard: tri-zone climate control, push-button start, remote engine start, a smart entry system, a power sliding rear window, an acoustic windshield, a multi-angle rearview camera, blind spot info system, a lane keeping system and a 115-volt in bed power outlet.
The overall Honda Sensing System is of particular interest. This includes Collision Mitigation braking, lane departure warning, forward collision warning, adaptive cruise control with LaneWatch, rear cross traffic monitor, and blind spot warnings.
Honda anticipates the Ridgeline will be a Top Safety Pick. It's ACE (Advanced Compatibility Engineering) body construction system with a new three-bone platform, a reinforced cabin, rigid steering hanger beam and roof crush prevention construction. Other safety features include anti-lock brakes, brake-assist, hill start assist, vehicle stability assist, traction control, trailer stability assist, agile handling assist, dual stage multiple threshold front airbags, driver and front passenger side airbags and side curtain airbags.
New two-wheel drive Ridgelines will be available at dealerships in June with a base MSRP of $29,475 while all-wheel drive models will have a base price of $31,275. Of course, like all Honda's, the Ridgeline is no friend of ExxonMobil, notching 19 mpg combined (26 hwy and 22 city) for the two-wheel drive version and 18 mpg combined (25 hwy and 21 city) on the four wheel drive model.