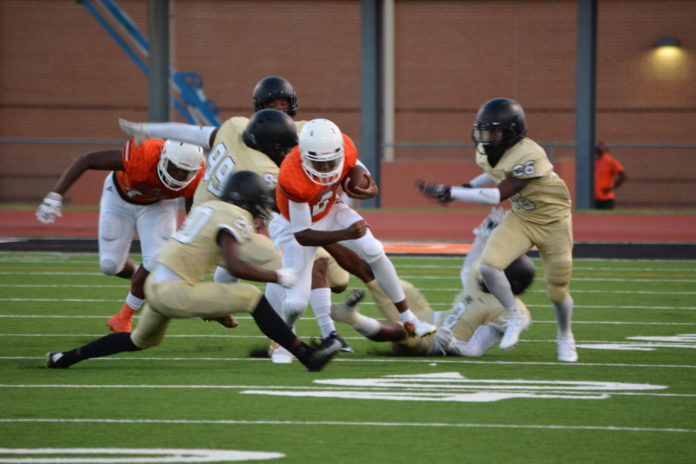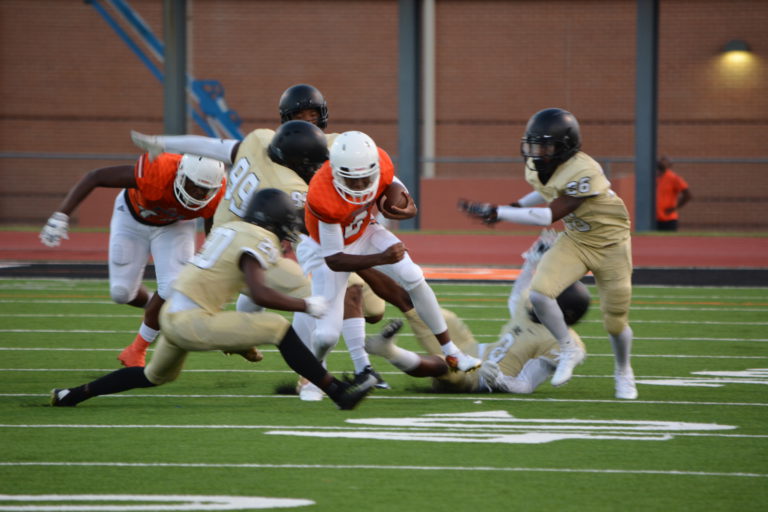 Trevor Hatton Named Ford Built Tough Player of the Week
LANCASTER—This Lancaster year's crop of scholar/athletes have been the cream of the crop. For the second week this season, a Tiger has been named Ford Built Tough Player of the Week. After Quarterback Trevor Hatton Jr. led the 42-35 defeat of Waxahachie Indians at home, last Friday he was named the Class 5-A player of the week.
The junior quarterback at Lancaster, may be the coolest customer in town. Falling behind traditional powerhouse Waxahachie 14-0 early in a crucial District 10-5A game last week?
"No sweat," was Hatton's response. By halftime, the 6-0, 175-pound signal-caller had run for a pair of scores and thrown for another. At the close of the second quarter the Tigers had the lead, 28-21.
That's all the edge they needed. In the second half, Hatton clicked on a 34-yard touchdown pass, keying Lancaster's 42-35 victory. The win increased his team's record to 8-1 and 6-0 in the district, guaranteeing at least a share of the title when the sixth-ranked Tigers visit Midlothian on Friday night.
For the evening, Trevor completed 16 of 26 pass attempts for 277 yards and two scores and carried 16 times for 96 yards and two more touchdowns. That performance padded his season passing totals to 116 completions on 198 throws for 1,983 yards and 22 touchdowns.
"Trevor is a long way from making a college decision," says Lancaster Head Coach Chris Gilbert, "but whoever eventually gets him is getting a heckuva kid!"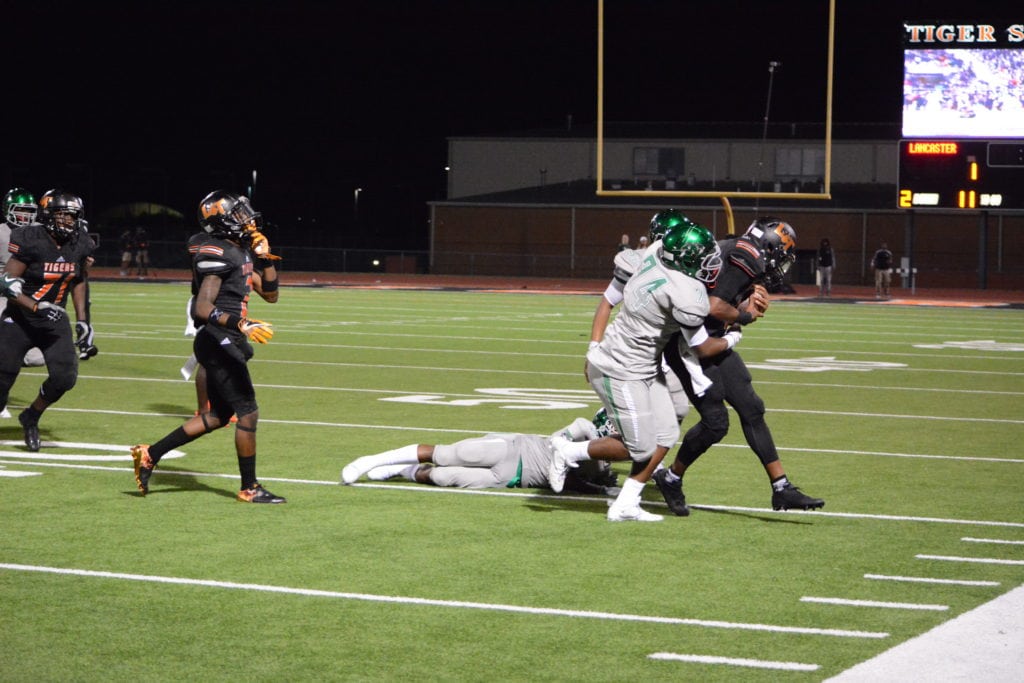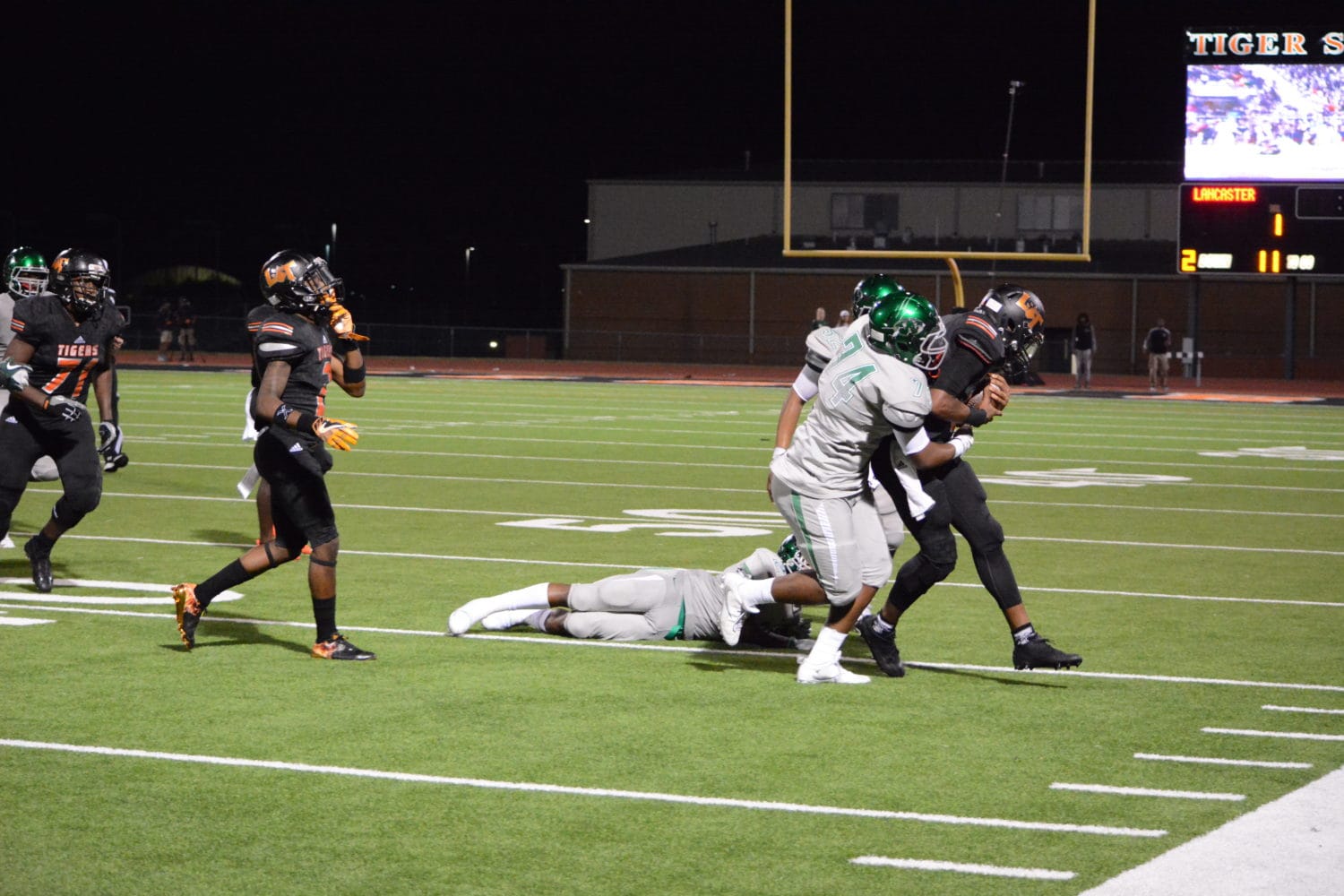 Baseball Vs. Football
College may have to wait for Trevor Hatton. A solid A/B student, he's a tremendous shortstop whose name may come up in the Major League Baseball draft in 2018. Since this is his first season at quarterback, he hasn't generated the kind of attention on the gridiron that he has on the diamond—yet!
"If you were starting to design a quarterback from scratch, you'd probably start with Trevor. He's an outstanding player and kid. He has all the tools and the intangibles. He always puts himself second and he's a great teammate. Trevor is easy to trust, and we're trusting him with our most important position. His parents are both educators and so he really gets it. He doesn't mind being disciplined and he just has a way with people. That may be his most impressive feature,"  Coach Gilbert said.