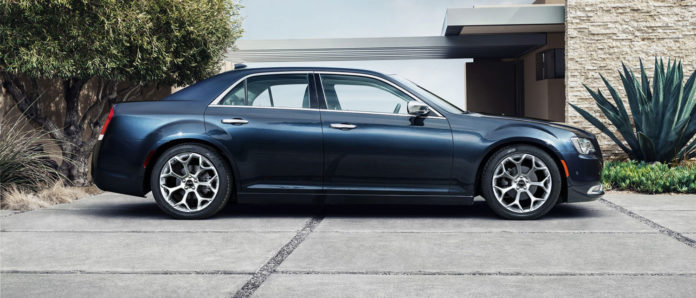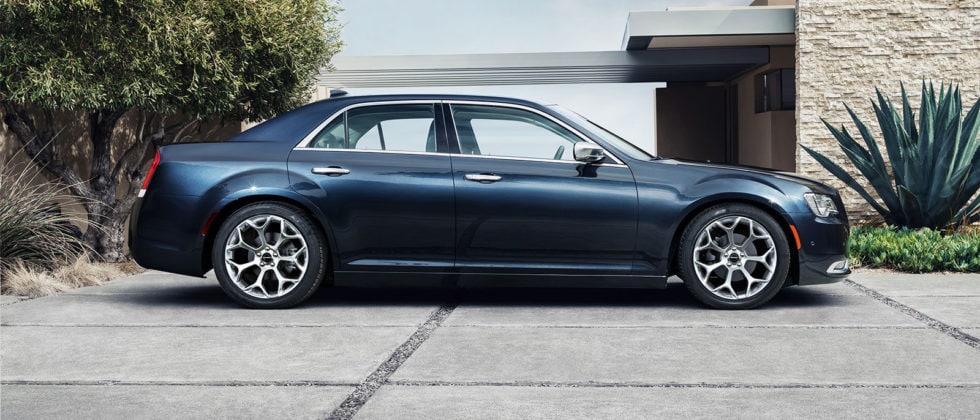 Auto Judge Full Size Sedan Winner: 2016 Chrysler 300
by Alan Gell
The Chrysler 300 is one of those cars you just love to drive because of a multitude of premium features and its smoothness on the road. Simply stated, it makes you feel good when you are behind the wheel, and that makes me happy.
The Chrysler 300 has been on the market for a number of years. It is a large-size comfortable sedan, offering a variety of optional items as well as a choice of engines. My test-drive model was equipped with a 5.7-liter V8 Hemi power-plant meaning this sedan had fantastic get up and go with only a slight push on the pedal. The beautiful Billet Silver Metallic Clear Coat I tested is only one of many elegant colors available. It reminded me of the Lone Ranger's famous 'silver bullets.'  The interior was almost all  black, including the leather bucket seats.
The ride was smooth and quiet, even over bumpy roads and rough surfaces. This is the classic American sedan and acts like it. It has all the latest safety features and the newest entertainment technology. On the inside, the cabin is very upscale with U-Connect with a an easy to operate touchscreen. There are choices of several premium sound systems. The test-drive model was equipped with a Beats audio system, including ten premium speakers and a 552-watt amplifier.
The laundry list of features was even better than anticipated on a high-end sedan. The list included automatic headlights, daytime running lights, power heated exterior mirrors, illuminated cup holders, heated seats, security alarm, remote start, and much more. The shift mechanism, a modern rotary dial, was on the center console. It is quite easy to operate. I grew quite fond of it after only a short time driving.
I did find it slightly difficult to see out the back window because the rear window is not very large – and even more so because a rear spoiler blocked some of the view. The roof pillars are fairly thick as well. The suspension system was upgraded in 2016 model which improved the handling. The standard engine is the 3.6-liter Pentastar V6. The more powerful Hemi V8 was nice although it added $3000 to the price.
The EPA mileage ratings are good for the models with the Pentastar V6, but the Hemi V8 knocks mileage significantly down. The spec sheet shows 25 mpg on the highway, 16 mpg city, and 19 mpg overall. For the week, my test-drive model hit 21.1 mpg. The base MSRP for the 2016 Chrysler 300S model is $35,470. On the test-drive model, the Hemi V8, upgraded performance tires, and destination charges bumped the sticker price to $39,560.
The 2016 Chrysler 300S is wonderful, brimming with all the premium touches, a large cabin area for passengers, a very roomy trunk, and a luxury-styled interior. It drives easily and handles well.