Acura MDX, Three Row SUV
When the Monroney for the new 2019 Acura MDX details its five-star ratings in terms of safety for everyone inside, it doesn't discuss all the features that are built in to this three-row SUV from the luxury brand of the Honda Motor Company. There is a lot to love on-board in addition to features that keep the driver and passengers safe in terms of frontal and side crashes.
I particularly love the Dynamic Drive settings where I can easily move from comfort to sport or even to economy when behind the wheel. Besides being able to rocket onto the freeway, I am kept safe with a blind spot monitor, a lane departure system, rear cross traffic monitor, and adaptive cruise control. I should point out that I am one of those people who loves to use cruise control and the aspect of the vehicle automatically slowing when someone in front of me doddles along is one of the things I really appreciate.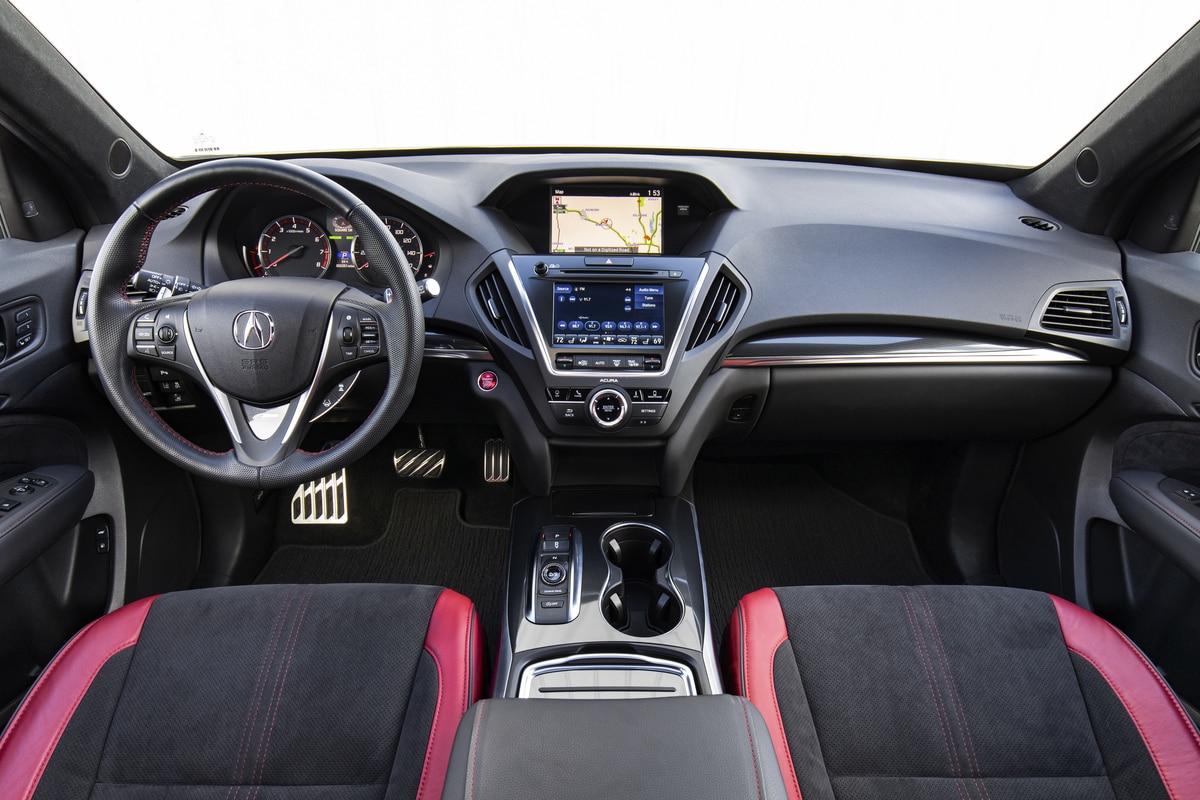 The list of features which are standard on this $54,800 vehicle is long. Besides the price being reasonable for a luxury SUV, the MDX has been awarded the Pre-Owned Value Award for models in it's category from True Car's ALG. This is the industry benchmark for determining the future resale value for vehicles from two to five years of age. In addition, the 2019 Acura MDX received a 2019 Consumer Guide® Automotive Best Buy Awards.
What I Like, What I Don't
The list of features is very long and isn't confined to only keeping passengers safe. The interior is plush with luxury as well. Tri-zone (not just dual!) climate control, 12-way power adjustable seats, heated seats (especially important in what is turning out to be one of the coldest falls I can remember in Texas), push button shifting, and seating surfaces that rival the "easiest chair" in the house.
One feature that I admit I was not excited about at all was the driver recognition system. The person testing the MDX the week before me had set the mirrors and everything else specific to their needs so whenever the car noticed I was entering with the key-fob they had used, the seats, mirrors and everything in the vehicle was set to their specifications. Being too lazy to figure out how to set it to mine, I always had to spend a couple moments readjusting everything. A small price to pay I admit, but a bit frustrating when doing it over and over again.
My MDX was typically frugal with fuel usage with EPA ratings of 25 mpg highway and 19 for city driving. All in all, a great way to spend the week behind the wheel.