An all-female team of construction, architecture and welding students from Duncanville High School have been busy helping to improve bird habitats at the Dallas Zoo. The team will install 26 awnings to improve the "behind the scenes" area used by some of the birds who star in the popular interactive wildlife shows at the Dallas Zoo.
The students then consulted with team members at the Dallas Zoo on ideas for building the awnings, which will provide additional space for the birds while renovations are happening to some of their permanent homes.
The decision to construct the bird awnings came about following conversations with zoo supervisors and the Duncanville High School team. The improvements to the bird habitat had been on the zoo's wish list for some time. However, it was deemed too expensive, with costs estimated to be more than $35,000.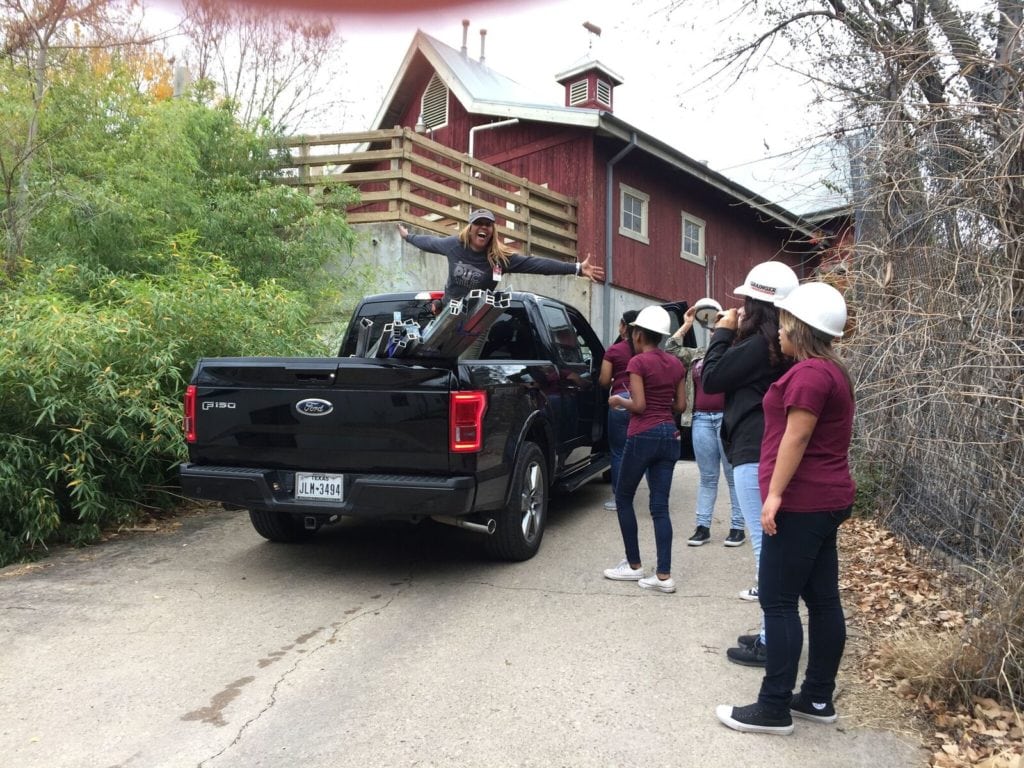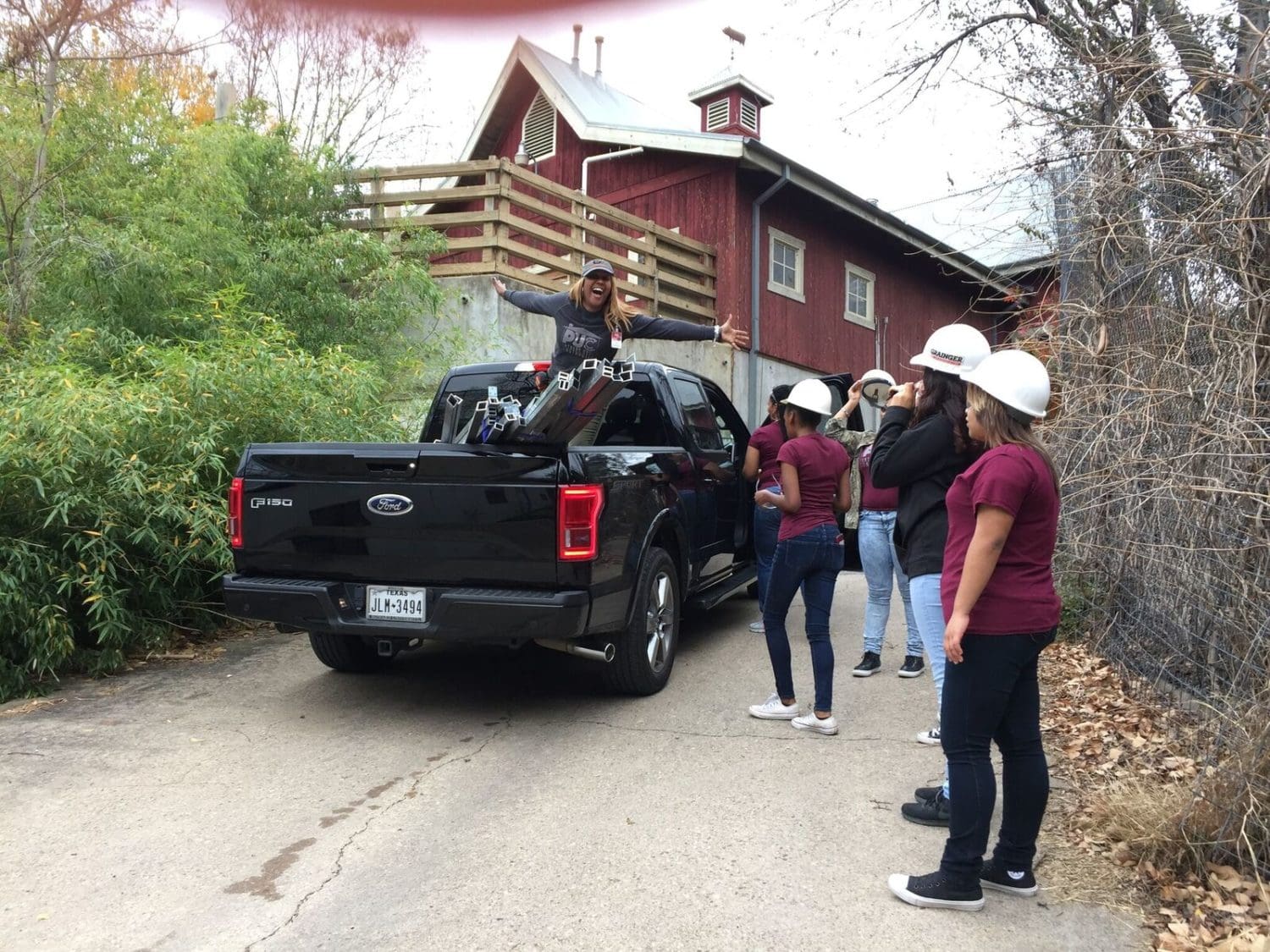 The DHS team was able to complete the project for less than $4,000. The installation was a 10-week community service project for the young women. They designed and constructed the awnings. Eight DHS team members were on hand to construct the first awning Dec.
Dallas Zoo Supervisor Natural Encounters Amy Robinson
Amy Robinson, Dallas Zoo Supervisor of Natural Encounters, was enthusiastic about the results. Robinson said, "This project goes along with our vision for creating a better world for our animals. Without the support from Duncanville team, we would have had to go out and buy something."
"I love this partnership and love that it's women helping women (the zoo's team is also female) and women helping animals. Plus the kids are learning something about the birds and their behavior. They came out earlier and showed me their architectural sketches, took measurements, and made sure what the birds were going to like. It's everything I could have wanted and we can tell the birds are happy too. We can tell by watching their body language and the way they move about their enclosure with relaxed feathers shows they're happy with their environment. Some birds like to bathe and some like to take showers, just like people. They can go out and preen and clean their feathers like they normally would in a natural habitat."
Cheyenne Parker, a junior at DHS, worked on the project as an architectural design student. She said, "It's very exciting to see what you did get turned into something concrete. It's a little frightening too, because you don't want to mess up when people are depending on you. But I'm really happy with the results."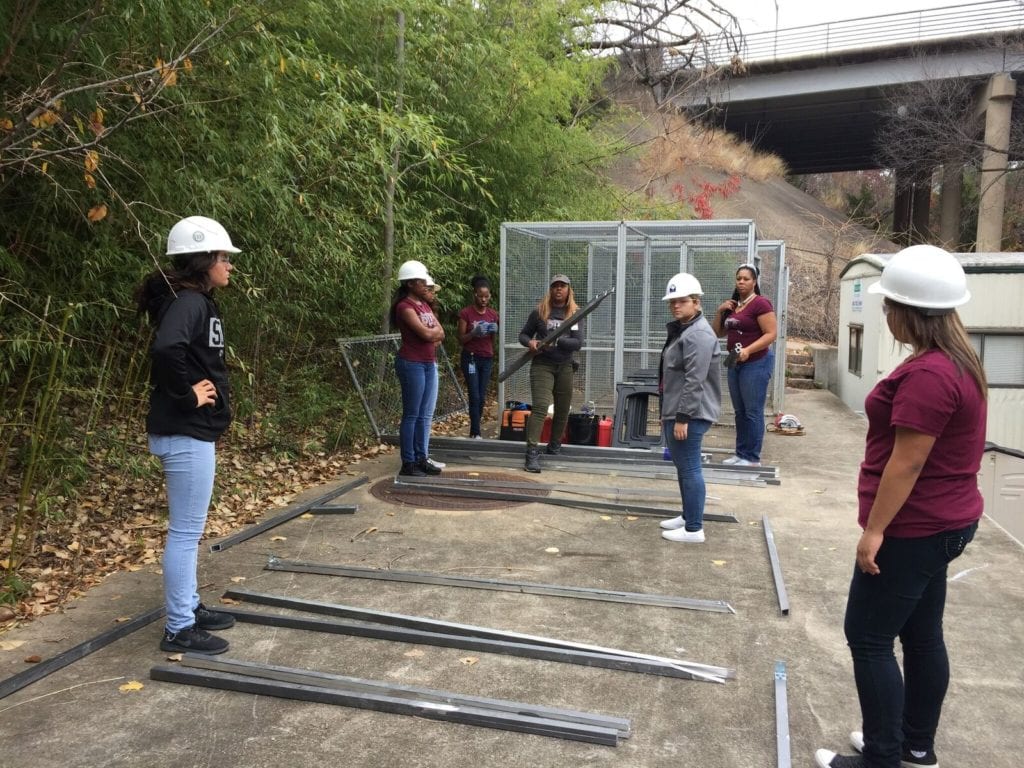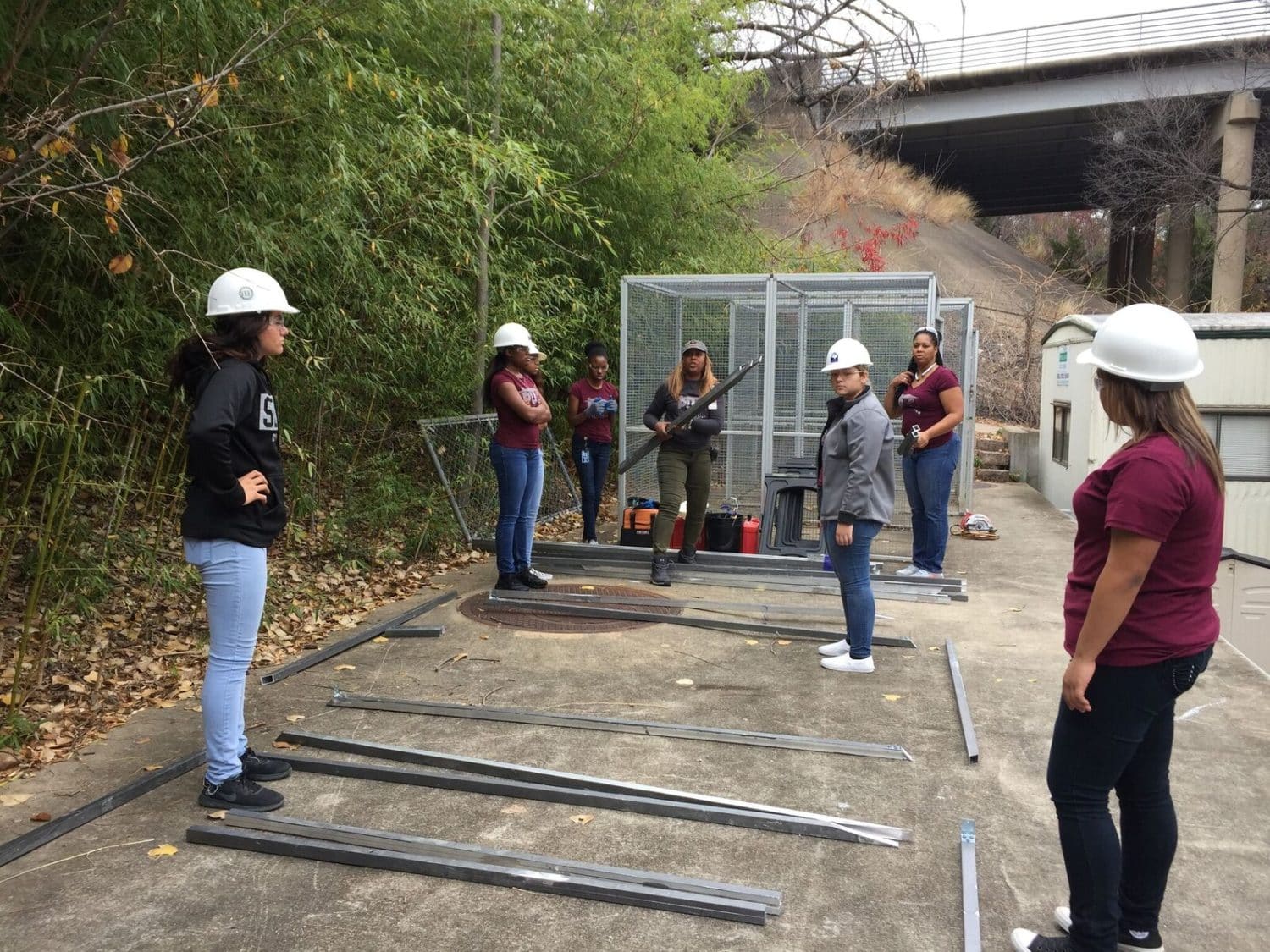 Parker, who plans to pursue an architecture degree after graduating in 2020, said the team project should help build her resume for applying to either A&M or LSU. She grew up visiting the zoo with family or friends four-five times a year. "This was so different," Parker said, "seeing how the birds act when they're not in front of people."
Duncanville HS Construction and Building Trades instructor Tamara Gurnell said interest in the zoo project was sparked by their social media activity. Gurnell is also known on Instagram and FB as the "Girly Shop Teacher". Dallas Zoo employee Rose Perez, a follower of the site, suggested having the DHS all-girls team work with their own female team to design and build the bird awnings. Gurnell said while most of her shop students are male, she has found that young women have qualities that help them excel in building trades.
"The girls are meticulous, able to multi-task, and work well as team members. This opportunity to work with one of the largest employers in the southern Dallas sector was an unprecedented opportunity for them. I'm an ambassador for the building trades industry, so I'm thrilled to hear that some of my female students plan to pursue careers in architecture or construction. These young women are skilled craft professionals, which is what we need in our industry," Gurnell said.
The Dallas Zoo is located at 650 S. R.L. Thornton Freeway in Dallas. For more information about the zoo and its programs, visit DallasZoo.com.