2017 Acura MDX Sporty and Efficient
It could have hardly been a better week to find a sporty new Acura MDX waiting for me at the office. It was cold by Texas standards. Cold all week. Not North Dakota style cold, but far too cold for this body which has become more accustomed to 90+ degree heat than 30 degree cold.
Every morning when I left the warmth of my bedroom I was met with a cold that even my coat was not able to vanquish. But, within seconds – yes seconds – of my entry into the new Acura MDX, both my seat and the interior were comfortable and warm. I doubt I have ever experienced a vehicle that responded so quickly to my touch of the "hi" setting on the climate control setting. Not only did the heater start blowing hot air, but the seat warmed up as well with no further action needed on my part. Of course, the heated steering wheel was much appreciated as well.
Acura has long been miserly in terms of fuel usage and the new MDX not only answers one's needs in terms of hampering the profit margins of Exxon-Mobil, but also provides all the power one needs to challenge the attention of the State Troopers and city traffic enforcement officials. With 290 horses and a respectable 267 lb-ft of torque, I was never at a loss for rocketing from zero to "whatever" as fast as my heart desired – even on those cold winter mornings.
In terms of the aforementioned fuel economy figures, my all-wheel drive model is rated to average 26 miles per gallon  during highway driving and 19 mpg while in the stop-and-go atmosphere of the city. For a three-row SUV, those are indeed excellent figures. In terms of emissions, the MDX even exceeds the most stringent levels required by the ultra-blue state of California.
The new MDX is packed with technological marvels for both convenience and safety. Drivers will find standard attributes such as automatic brake hold, an electronic parking brake, SiriusXM radio and USB charging ports.
My test vehicle also had key-less remote engine start (yes, GREAT for cold winter mornings!), on-board traffic alert (great for holiday driving when roadways are clogged with shoppers heading to the mall), surround view camera (great for trying to enter and exit tight parking spaces when you finally get to the mall), and even folding side mirrors (probably the only special feature I did not enjoy every day of my week-long test drive).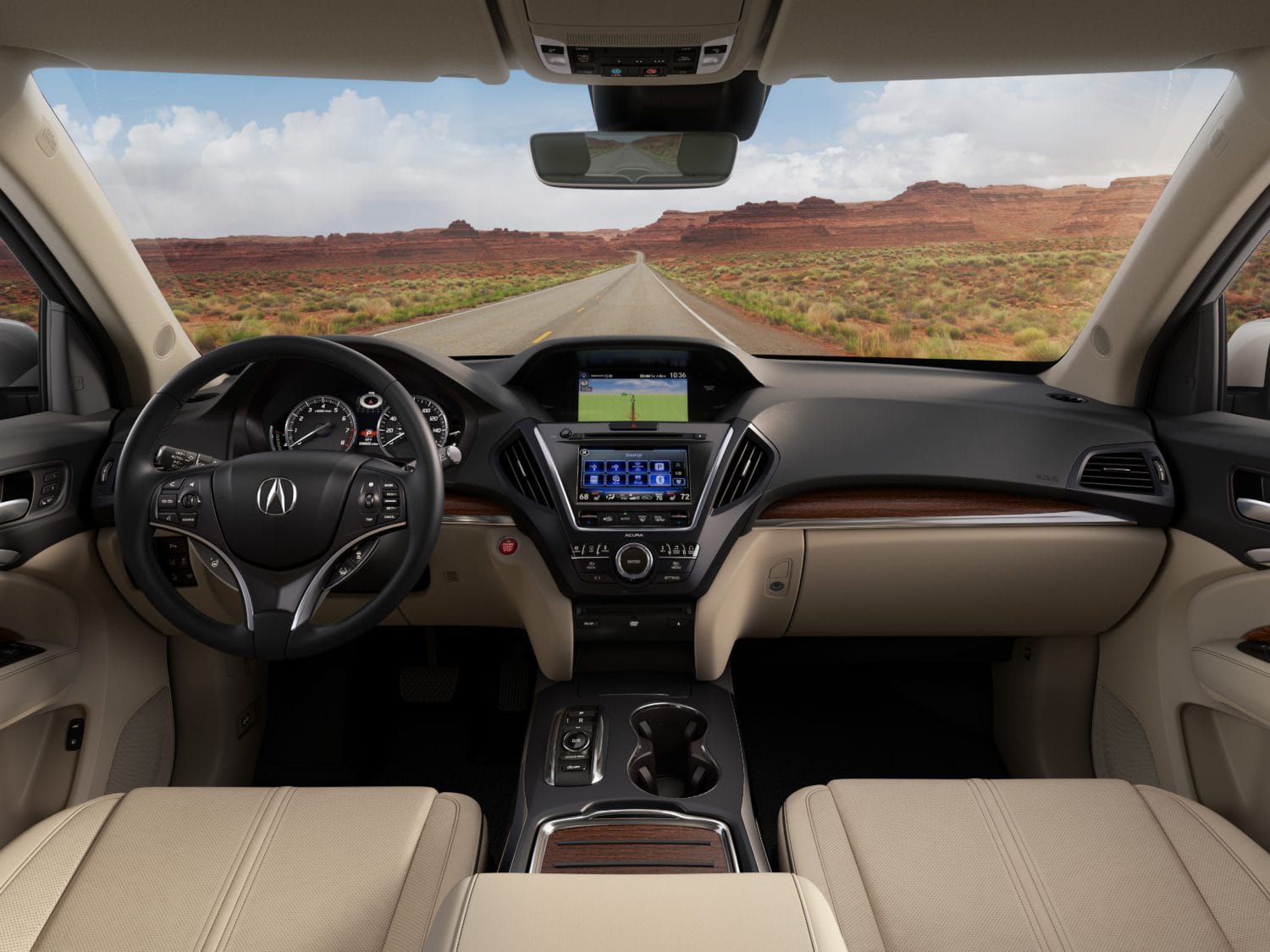 The MSRP of my 2017 Acura MDX as driven was $58,400, not an outlandish amount in these days of even the more mundane non-luxury SUVs often tipping the scales in the sixty-and-seventy thousand dollar ranges. And of course, we all know that dealers are ready to pull out all the stops during the closing weeks of the year as they try to meet those final annual sales goals! Remember, even if a new Acura MDX doesn't fit under the tree this Christmas, it will be warm and toasty inside when you pre-heat it with your remote start when heading out for Christmas dinner and New Year reveling!