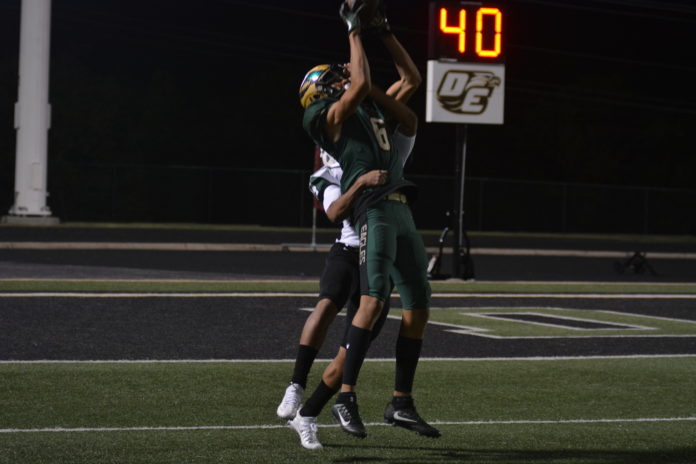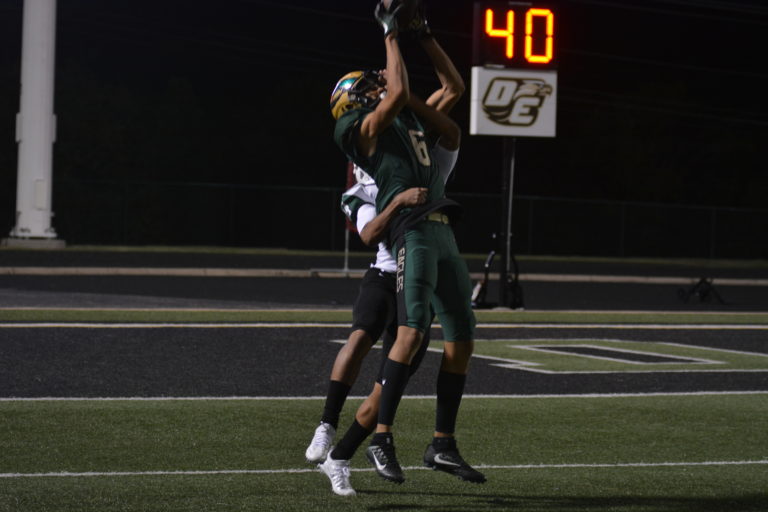 Clash Of Eagles
DESOTO—The DeSoto Eagles (3-0) may face their first real challenge of the season tonight as they face off against Mansfield Lake Ridge Eagles (2-1). Lake Ridge has made great strides over the past few seasons, rising to the 6A classification. With Cartraven Walker out of the picture, Quarterback Chandler Rodgers will captain the team full time this season after racking up 1715 yards and 15 touchdowns last season.
It may come down to the battle of the defenses after DeSoto won a shootout last Thursday at home against Waxahachie. Last year against 5A Lancaster, Mansfield early showed fans just how stout their returning defense is. In final minutes of the fourth quarter, Lancaster's last five possessions ended in two punts and three turnovers on downs.
"We have made some tremendous improvements this year," said Head Coach Kirk Thor. "Our defense has kept us in the game, especially the stop in the last two minutes of this game. It is always good to win when you win at home."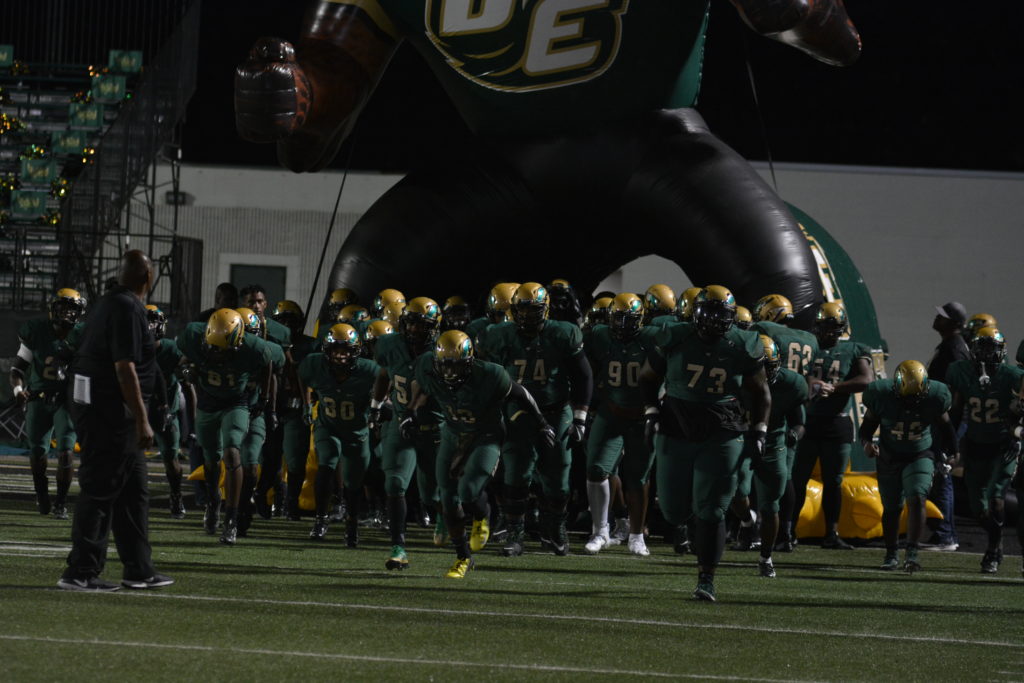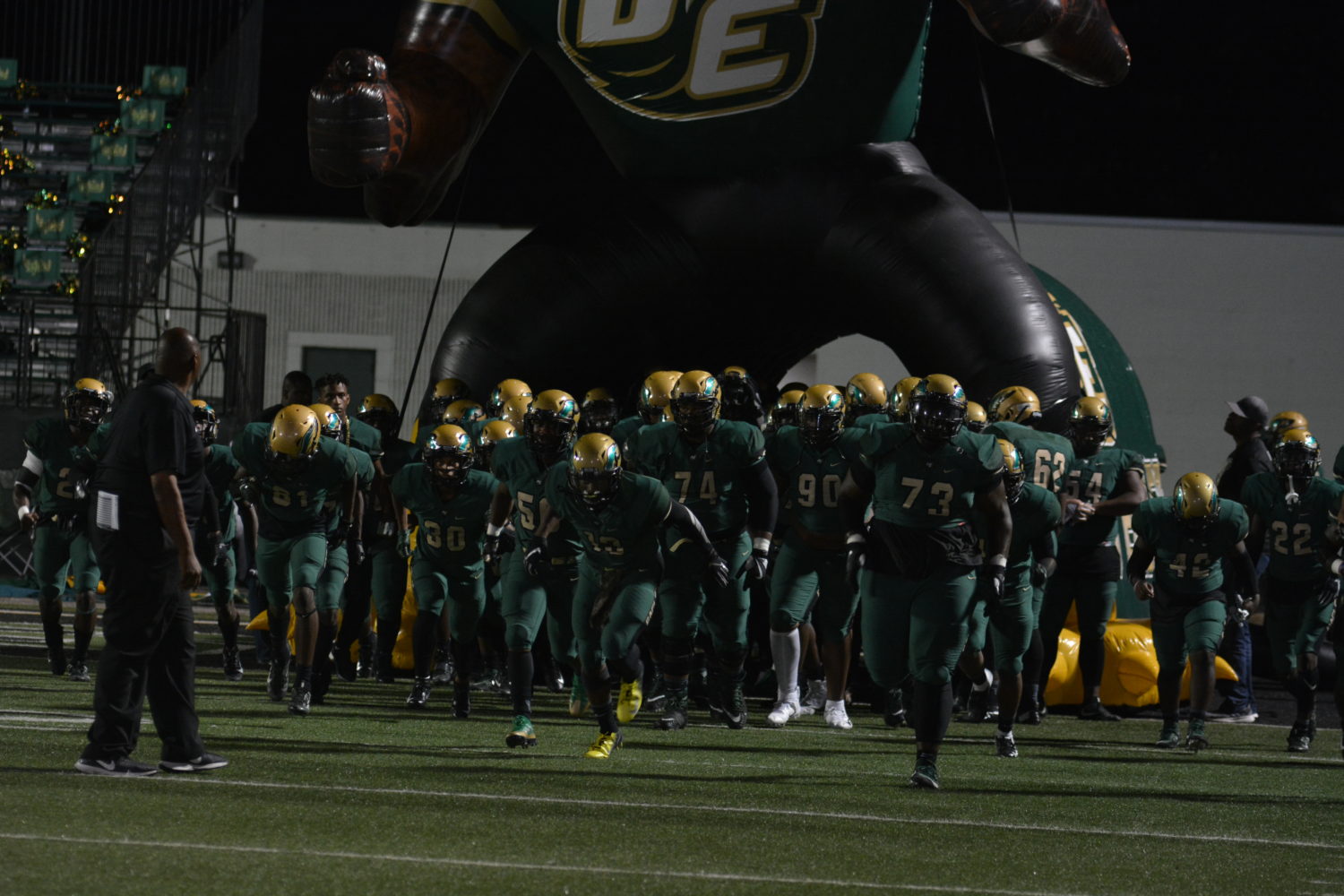 New Day In DeSoto
The DeSoto Eagles are seeking to regain glory this season with new Coach Mike Robinson on the sideline and Quarterback Shun'Darion Ward in the back field. After leading his ball club to an undefeated season thus far Ward is bolstered by veteran receivers: La'Vontae Shenault (764 yards/6 touchdowns), Bryan Hanspard Jr. (489 yards/2 touchdowns) and Lawrence Arnold (242 yards/2 touchdowns).
Lightning wasn't the only thing flashing in DeSoto as the squared off against the Waxahachie Indians. With 14 unanswered points in the first quarter it looked as if it was going to be a DeSoto blowout.
Due to inclement weather concerns the DeSoto vs. Waxahachie game was moved up to Thursday. To see the game you would not think that both teams were shorted one day to prepare. Ward finished with an unbelievable 33-36 completions, 451 yards, 1 rushing touchdown and 5 touchdown passes. Overall the DeSoto offense gained 681 yards in the game.
Finally in the fourth quarter it was a Waxahachie pass that was picked off by DB Jabbar Muhammad that resulted in a defensive score and sealed the win for the Eagles.
Waxahachie will look to defend their home turf against Cedar Hill at 7:30 PM. Waxahachie stagger into the match hobbled by three consecutive losses while Cedar Hill skip in buoyed by four consecutive wins. DeSoto will try and hold on to their undefeated streak on the road tonight at Vernon Newsom Stadium in Mansfield, kickoff is at 7 p.m.