John Phillips New President of Methodist Dallas Medical Center
DALLAS—Methodist Dallas is proud to announce John Phillips, FACHE, starts today as president of Methodist Health System's flagship hospital.
Phillips is no stranger to Methodist Health System. He's spent the last seven years as president of Methodist Mansfield Medical Center. During his tenure there, he's grown the hospital to 254 beds, gained Level 3 trauma designation, and under his leadership, the hospital earned Magnet® designation, the highest quality distinction for nursing.
Phillips says he is eager to start work at Methodist Dallas, a hospital known for its high patient safety scores and precedence of groundbreaking surgeries and procedures.
"I'm continually impressed with the great physicians, staff and programs at Methodist Dallas, and I'm humbled to lead such an accomplished team," said Phillips. "Methodist Dallas is a growing destination hospital. I look forward to expanding its premier service lines and building others."
In addition to the quality metrics Phillips has brought to Methodist, he also has an earned reputation for community involvement.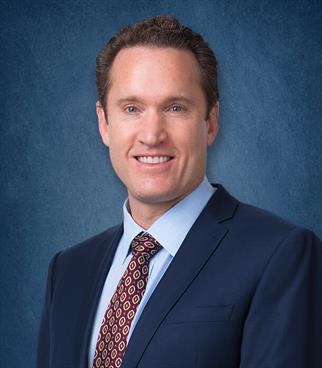 Phillips Brings Communities Together
"John is highly engaged and highly regarded in the communities Methodist Mansfield serves, a skill set that will serve him well at Methodist Dallas," said Pam Stoyanoff, Executive Vice President and Chief Operating Officer, Methodist Health System. "He will surely be missed at Methodist Mansfield, but I am so happy to have John continue his journey within Methodist."
Prior to coming to Methodist, Phillips held various CEO and COO positions with health systems including Christus and Hendrick in Abilene. He began his career as a physical therapist, earned a Masters of Business Administration and a Masters in Healthcare Administration at Trinity University.
Phillips' predecessor, Martin Koonsman, MD, FACS, CPE, is taking on a new role with Methodist Health System.
Dr. Koonsman is bringing his expertise to the role of Chief Medical Officer for the system. Phillips says, "Thank you to Dr. Koonsman for all that he has accomplished during his time as president. I look forward to building on some of his projects and priorities."
Dr. Koonsman also begins his new role today.