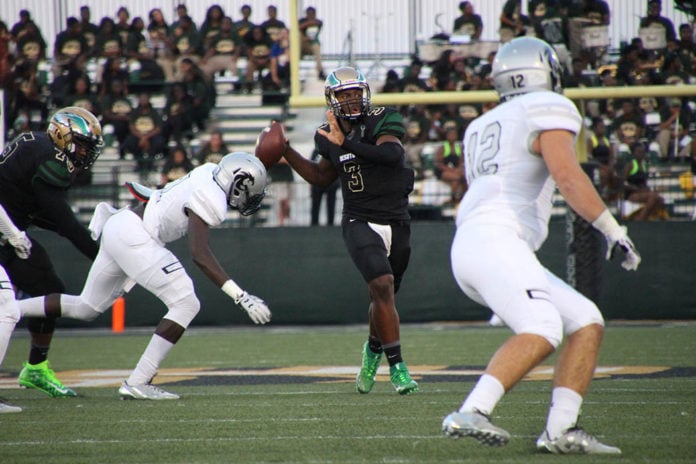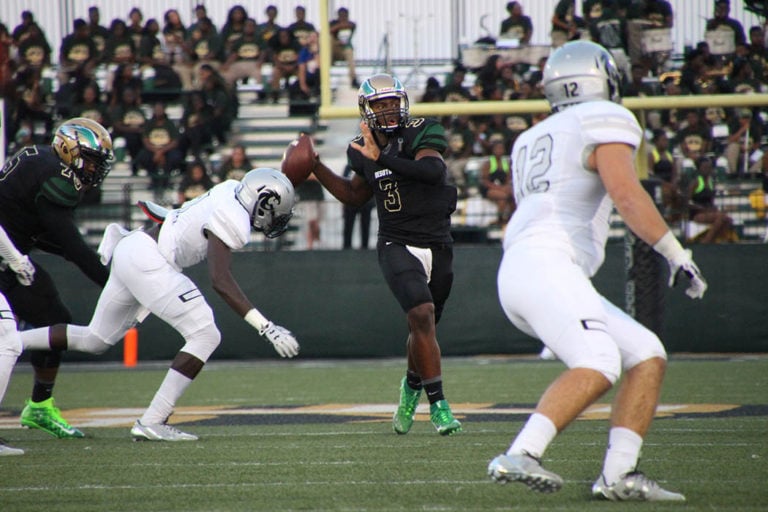 DESOTO—Looking at stats from Friday's match against Denton Guyer one would assume that it was a close game. With almost identical ground games, first downs and time of possession what would explain the lopsided score?
The passing arm of former Denton Guyer Shawn Robinson that's what. Completing .500 of his passing attempts Robinson and his receiving corps averaged 18.7 yards per pass. Compared to the paltry 20 yards total passing by the Guyer Wildcats it was no wonder the Eagles blasted a 34 point lead.
Virtually unknown Denton Guyer Quarterback Luke Stillwell (Jr., 6-3, 176 lbs) was simply outclassed by his former classmate Robinson.
Robinson who transferred to DeSoto in 2015 has been a standout player to be reckoned with. But DeSoto Head Coach Todd Peterman says that Robinson facing his former school wasn't the hype that everyone dreamed it would be.
"It hasn't really come up. Everyone else can make it a bigger game than what it is," Peterman said prior to the game.
"We are coming off a 6-6 season so the other drama has not been drama. I don't have Facebook. I'm on Twitter but I haven't opened it in forever and I don't read the papers once football season gets started, so I'm kind of in my own little bubble."
Coach Peterman even went as far as to ask Robinson not to do media interviews leading up to Friday's matchup.
"I just told him back in the spring that there's no need to fuel anything that may or may not be there. People can make something out of it if they want, but there's nothing to it on our side. It's nothing we've talked about as a team. I meet with Shawn every day, and it's something that has never even been brought up."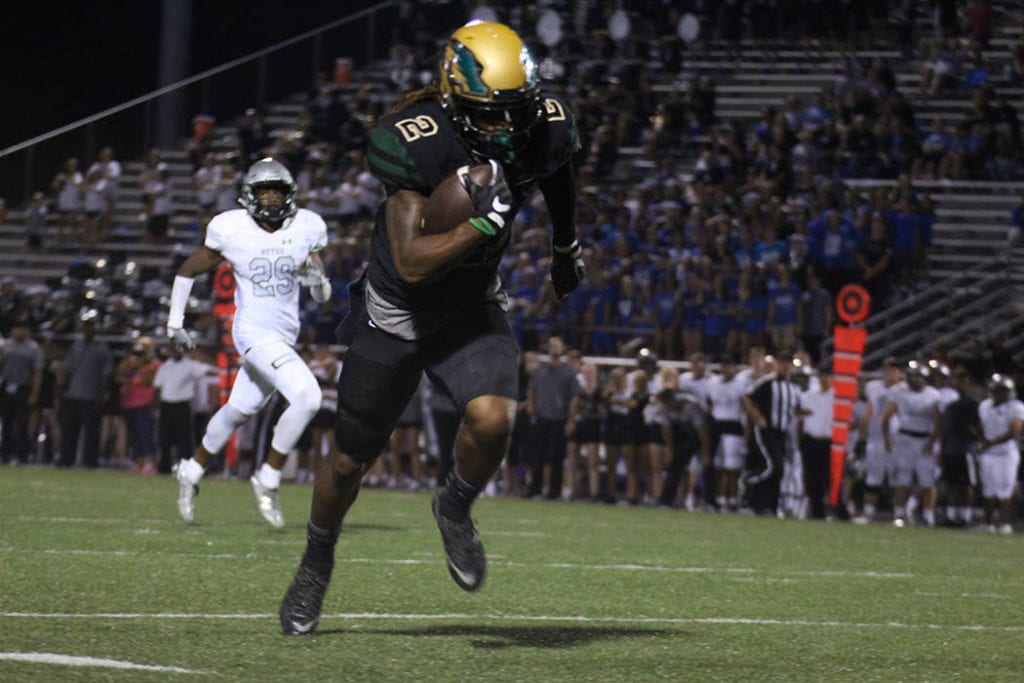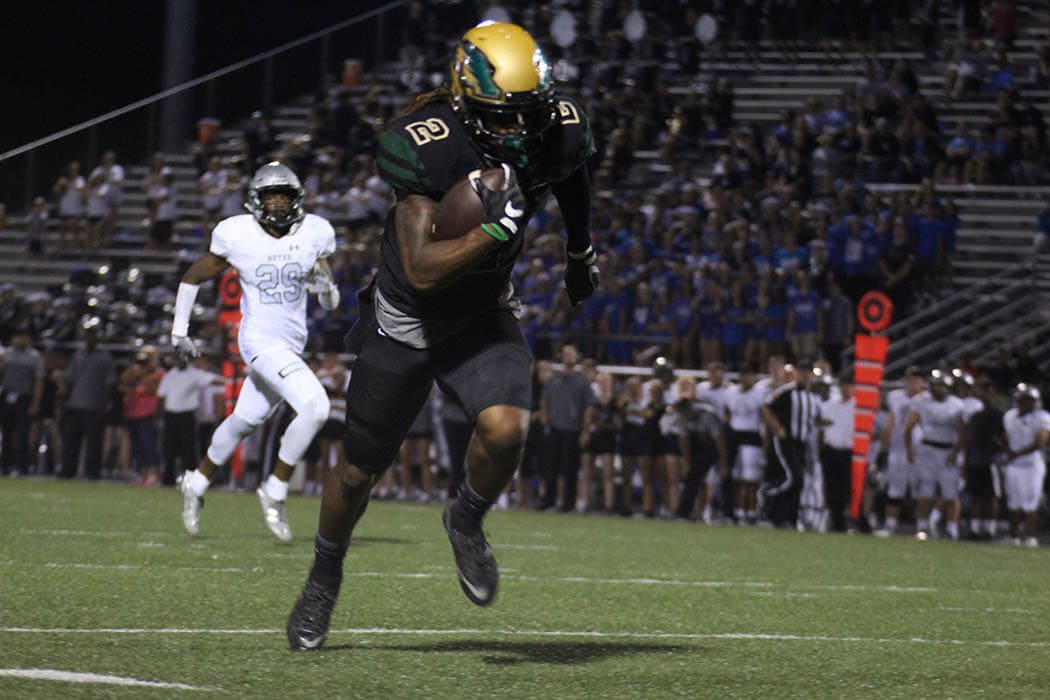 Overcoming Guyer Defense
Beating the 2012 and 2013 Class 4-AAAA is no small feat. Denton Guyer has prided itself on an unstoppable defensive squad. Specifically the All-American secondary duo of Bryce Jackson who is committed to Northwestern and Thabo Mwaniki who has been courted by Oklahoma State.
DeSoto fans were thrilled throughout the game to see their ball club outscore a team that has haunted their schedule in the past. There was a standout play in the third quarter that's one for the replay reel.
Facing third-and-10 from the DeSoto 39-yard line facing heavy pass blocking Robinson scrambled ten yards in the wrong direction before he let loose a 40 yard missile to Laviska Shenault Jr.
On his only reception of the night Shenault turned what may have been a 20 yard loss to a 61 yard touchdown, widening DeSoto's 44-10 lead.
Other DeSoto Standouts
Kelan Walker (Jr) rushed for three touchdowns. Leading the team with 18 points.
Mike Gardner (Jr) made six tackles and recovered one fumble.
Isaiah Stewart (Sr) made nine tackles and assisted on five other stops.
Kadarrian KD" Nixon (Sr) had a total of 82 yards (61 rushing/21 receiving).