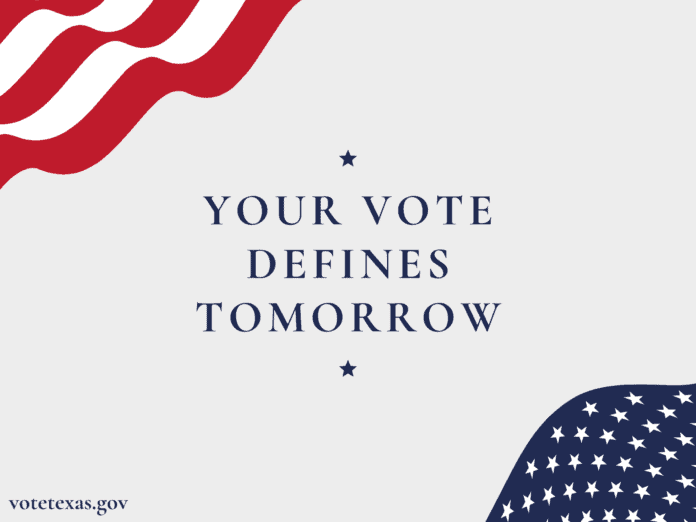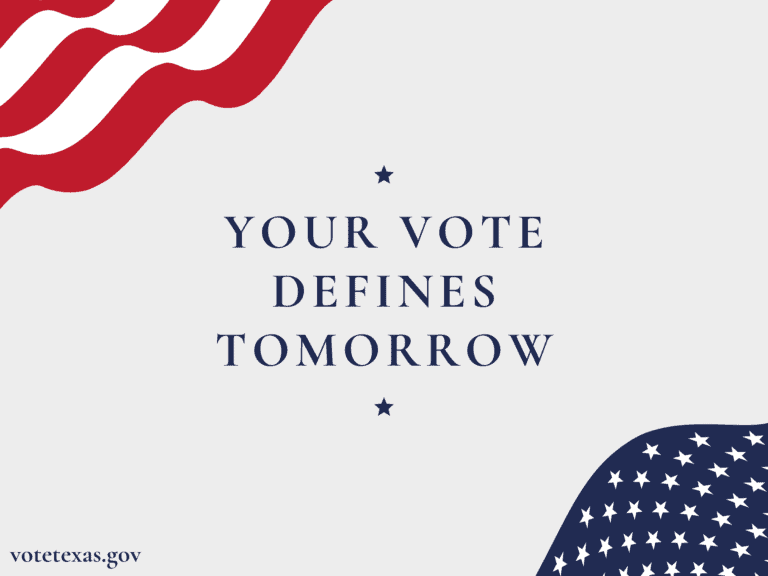 The upcoming ISD Board Trustee elections will be held on Saturday, May 6, 2023. The deadline to register and be eligible to vote in the May 6 General Election is Thursday, April 6, 2023.
Early voting will take place beginning Monday, April 24, 2023, through Friday, April 29, 2023, from 8 a.m. to 5 p.m., Sunday, April 30, 2023, from noon to 6 p.m. and Monday, May 1, 2023, and Tuesday, May 2, 2023, from 7 a.m. to 7 p.m.
May 2023 Cedar Hill ISD Elections
Place 3
Incumbent Ramona Ross-Bacon – Ross-Bacon is the founder and owner of "A Mother's Love Preschool and Daycare," and she developed a preschool readiness curriculum that set the academic foundation for scholars, before their entry into the public school system according to her bio. She is the founder of the Village Foundation Youth Initiative Inc., an organization that provides disability, educational and financial assistance and is a retired US Navy Gulf War Combat Veteran.
Place 4
Incumbent Dr. Denise Roache-Davis – Roache-Davis was previously a Principal at five different CHISD campuses – both elementary and secondary between 2002-2017. In 2007, she was the CHISD Administrator of the Year. Roache-Davis has served on multiple CHISD Committees, including the Elementary and Kindergarten Report Card Committees and the District Calendar Committee. She is involved in numerous Cedar Hill and Dallas organizations, including the Cedar Hill Lions Club.
Place 5
Will Campbell – Campbell said he is running for this seat because he cares deeply for the kids of Cedar Hill and understands how important supporting the school district is for them. He would like to help district administrators and staff navigate rough waters during this time. He is a combat veteran of the wars in Iraq and Afghanistan, with 10 years of active duty service in the US Marine Corps.
He currently teaches 5th and 6th graders in bible study on Sunday and has a Masters in Christian Ministry.  Currently he is a consultant for a Facility Asset Management firm out of Georgia, providing asset management consulting services for institutions of Higher Education, County and municipal governments, and K-12 school districts around the nation.
Kim Rimmer –  I am running for CHISD School Board because I believe a Premier City deserves a Premiere School District. I want to be a voice for parents, students, and teachers. I believe our students and teachers deserve to have a safe environment for learning. I believe the citizens of this City deserve honesty and transparency, and our School District needs fresh, innovative ideas to solve some of the Districts needs without breaking the bank. I want to be part of the solution. If any of these resonate with you, please join me in making this District premier.
Denishea Williams – Williams said she decided to run for the ISD school board because "I have served and advocated for the educational needs of our scholars as a Parent Teacher Association(PTA) member and as the Cedar Hill Council of PTAs President. I recognize the public education system is continuously changing and our community needs someone who will prioritize the scholars of CHISD and advocate for the public education system. As a mother, parent community leader, and advocate, I am passionate about public education and empowering our parents, and enhancing our community by sharing the stories of the heart and soul of our schools."
DeSoto
Place 3
Marsha Rae Roberson PhD – Roberson has lived in DeSoto two years and is a Forensic Chemist. She said "As a scholar, I know firsthand that a great education can lift families and propel communities forward. As a former educator, I understand the challenges of our administration, faculty, and our students, like how to teach students how to think critically, actively learn, and successfully secure external funding and experiences that prepare them for any career they choose. As a scientist, /I am an expert in data analysis, problem solving, and reading through reports and finding what's not said."
She wants to champion policies and initiatives that create conditions for all students to learn, achieve, and succeed; for faculty to thrive and be supported in their efforts to prepare our students, and for parents and community members to regain trust that their tax dollars are used responsibly and effectively toward educating our children.
Karen Elaine Lacy – Lacy is an 18-year DeSoto resident and an Educator. She has had two children graduate from DeSoto ISD and said "While enrolled in DeISD, my children touched just about every organization known, and we had the time of our lives. They had great teachers, they had great coaches, and they had great administrators. The names of those educators are forever in our conversations, as we reminisce.
I want ALL DeSoto children and parents to experience the same-I believe it can happen, and I want to see our tax dollars do it! I am unique in that my experiences have yielded in me an understanding of teaching and learning for ALL students. I understand the general-education student, I understand the gifted-and-talented student, and I understand the special-education student. I, also, understand the student athlete and the student in the arts. More importantly, I understand that our district has suffered from a lack of TRUST and transparency, causing a lot of our parents to not make DeISD their choice. To that end, I made the decision to run for DeSoto Independent School District Board of Trustees."
Place 4 
James Bernard Durham – Durham is a 27-year resident and a senior project manager for the City of Dallas. He said "My sole purpose for running for DeSoto ISD School Board Trustee, is to be a catalyst for quality education in Desoto. I have been living in Desoto for 28 years and actively involved with tutoring kids and providing Educational Services to them, which includes college and career readiness. I am blessed to live in a thriving community and see it as an opportunity to provide leadership and guidance to help the Desoto School District to achieve great results."
Place 5
Incumbent Abe Cooper, Jr. – Cooper has lived in DeSoto for the past 24 years. He said he was raised and surrounded by educators and he graduated from South Oak Cliff High School in 1989. He received his Bachelor of Science degree from Paul Quinn College and pursued a career in education serving as a Physical Education teacher at K. B. Polk Elementary Vanguard in Dallas ISD for 10 years. In 2006 he became involved in full-time ministry at the Antioch Fellowship Missionary Baptist Church in Dallas. He now serves as Senior Pastor of Elijah Fellowship Community Church in Desoto.
David "DaWud" Eugene Edgerson – Edgerson is a five-year resident in the district and he is an Educator.
Duncanville
Place 4
Incumbent Dr. LaSonja Ivory – Ivory grew up in Oak Cliff and it is noted her she became a Board of Trustee due to her desire to use her more than 25 years of K-12 educational experience, along with the knowledge she obtained as an educational researcher to serve the Duncanville learning community. She is the CEO of Ivory Educational Consulting and provides professional development to school districts. She said "I am a byproduct of caring teachers that created a culture of care. They are the reasons I became an educator. I am the educator and woman I am today because of the teachers God placed in my path; many of them left their fingerprints on my life."
Place 5
Incumbent Cassandra Phillips – Phillips has lived in Duncanville over 20 years and has had three children who graduated from Duncanville High School. She said "I learned the importance of serving and helping others at an early age. Watching my mother serve and volunteer in the schools, substitute teaching and in the community helping others is when I found my passion," said Ms. Phillips. "It is just in my blood. That's what we do. We serve. We give back and we try to make a difference." She is also a Duncanville business owner, operating Phillips Price Realty with her oldest daughter.
May 2023 Lancaster ISD Elections
According to Kimberly Simpson, MA, Chief of Communications for the Lancaster Independent School District the Lancaster ISD elections for positions 4, 5 and 7 were cancelled due to all candidates running unopposed. Simpson did not send a name of the candidates running.
May 2023 Midlothian ISD Elections
Place 6
Incumbent Tami Tobey – Tobey is currently the Midlothian ISD Board President. She is an Office Manager at Tim Tobey State Farm Insurance; Owner, E.T. Tobey Company, LLC and graduated from Waco Midway High School and received a BBA in Finance from Baylor University. Her local and civic organization involvement includes MHS Basketball Booster Club, FSMS PTO, and the Midlothian Education Foundation.
Place 7
Shari Mason Dawson – As an educator who started my career in Midlothian ISD, I believe that every student deserves a quality education, where first and foremost, their learning needs are met. In addition, they should have access to the best and brightest teachers in the state of Texas. Teachers deserve to be supported and appreciated, which will enhance creativity, improve retention, and raise student outcomes. A positive district climate is critical to achieving success for everyone. As a Board Trustee, I will work diligently to influence positive outcomes in our district. I'd love to hear from you, so please reach out at dawson4schoolboard@gmail.com if you'd like to arrange a time to chat!
Ed Harrison – Harrison said on his Facebook page regarding his candidacy "After a rigorous two-hour interview process – which was available to all MISD candidates – the Ellis County Republicans decided that I am the best qualified candidate for Midlothian School Board Place 7. I am deeply gratified and humbled to have this very special endorsement. They believed that I have the wisdom and experience, both in business and education, to do the best job for MISD students and their parents, teachers, and taxpayers."
Harrison also added he does have a vested interest in the MISD stating he wants not only his grandchildren attending MISD, but all MISD students to excel and be prepared for 21st century opportunities. "Students should be reading at grade level – a goal only about 50% of students now meet – learn math, science, and the importance of American and Texas history. We need to focus on the basics of education for the good of our students."