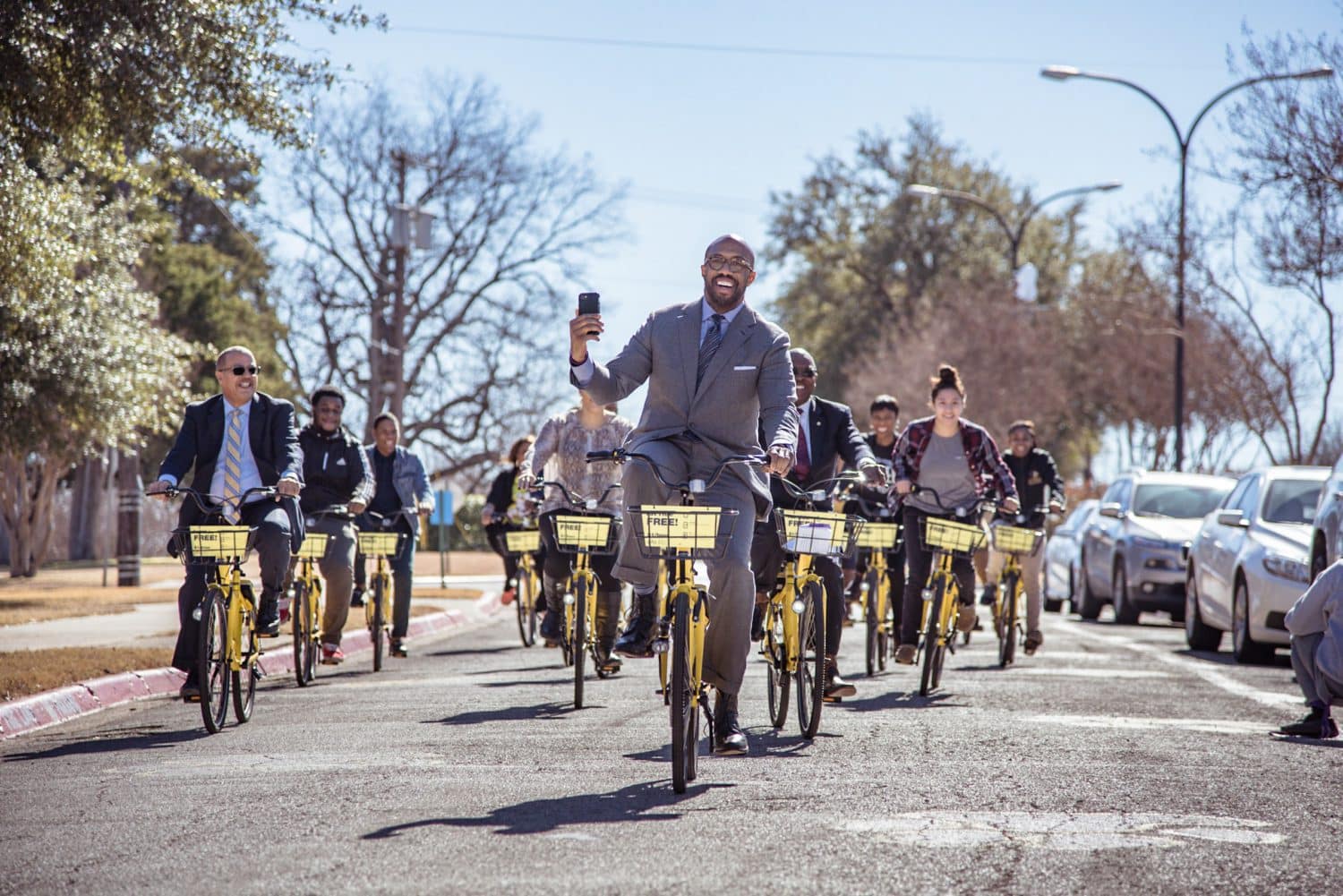 DALLAS—Paul Quinn College and ofo announce agreement under which ofo will operate its dockless bike sharing program on campus. The partnership will also provide free rides to Paul Quinn students for the spring semester.
ofo, the world's first and largest bike share company, and Paul Quinn this week announced the launch of bikes on campus. ofo will provide dockless bike sharing on campus, offering all students free rides for the spring semester.
Chiefly Paul Quinn President Michael Sorrell sees these bikes as a key tool for his students and staff.
"We are thrilled to have ofo bikes on campus for our students and staff to use. Our hope is that by providing these bikes for our students, we will begin to change their relationship with transportation and sustainable living practices. ofo is an amazing company, with a compelling and necessary vision. We are proud to welcome them into the Quinnite Nation. Furthermore we applaud their commitment to building bridges and creating access. This partnership is going to be a game-changer for our students and community."
ofo is the world's original and largest station-free bicycle-sharing platform. It aims to unlock every corner of the world by making bikes accessible to everyone. To date, ofo has connected users to more than 10 million bikes in over 250 cities across 20 countries, generated more than 32 million daily transactions and has provided over 200 million global users with 6 billion efficient, convenient and green rides.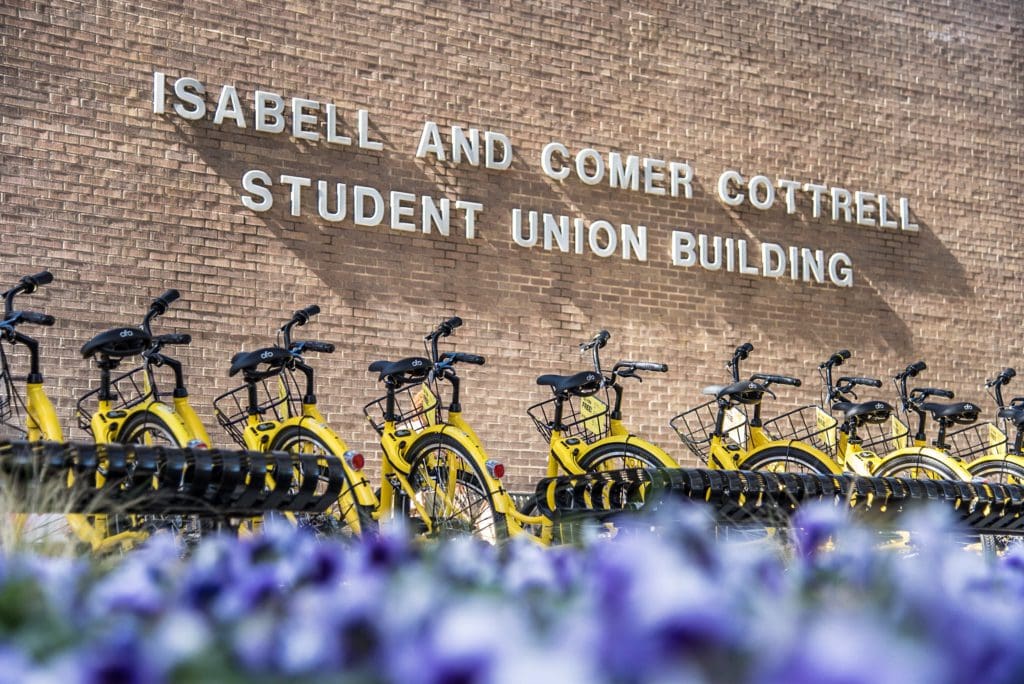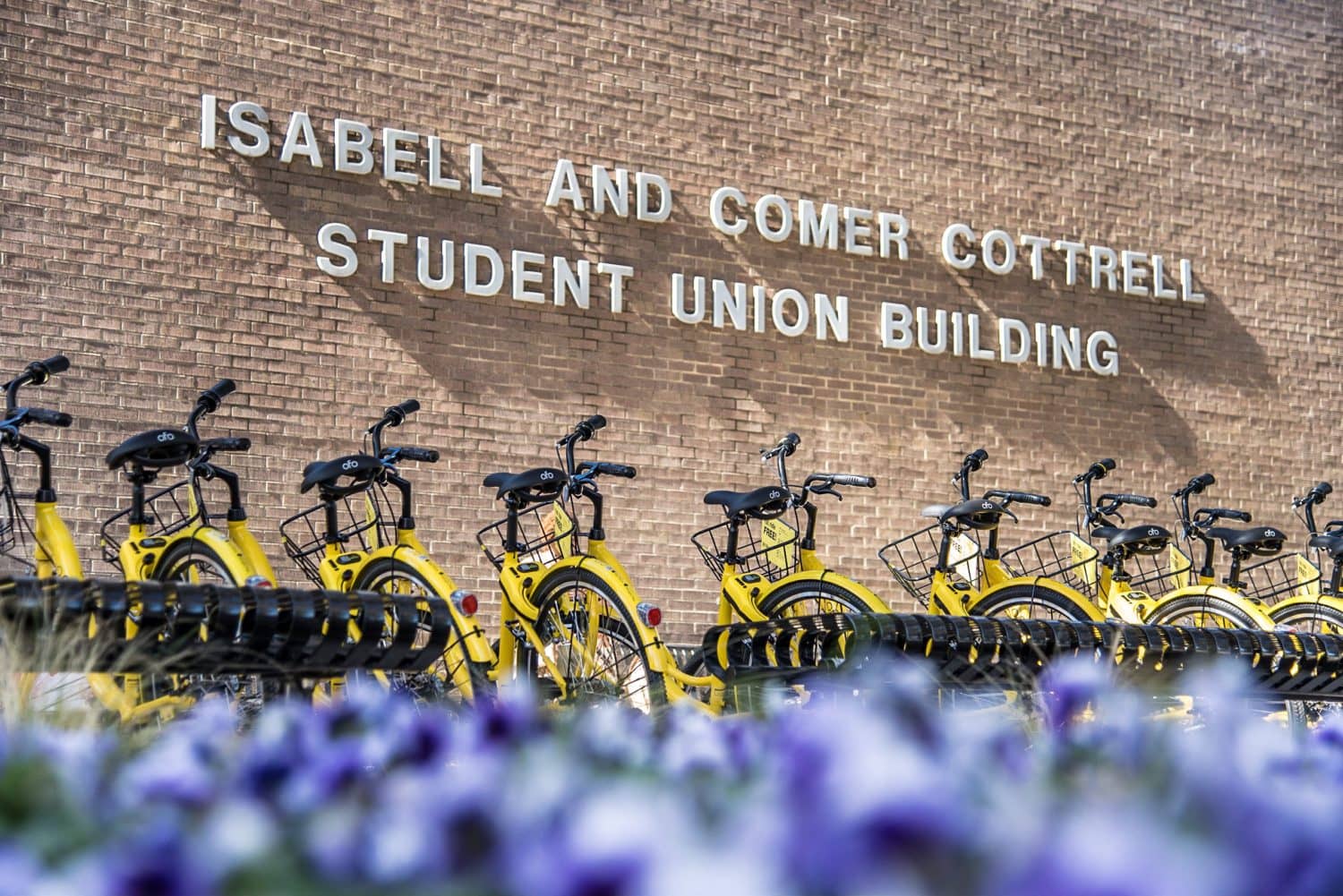 ofo's Commitment To Humanitarian Causes
Another key point, Everett Weiler, ofo's Dallas area general manager made it clear that this partnership with Paul Quinn is part of its mission to provide bikes to each and every community.
"From its inception, ofo seeks to ensure that all communities have the ability to access our bikes. Connecting people to jobs, school, cultural amenities, and transit, bikes provide a crucial transportation option in many communities. ofo bikes ensure that every resident of Dallas has equitable access to all that Dallas has to offer. President Sorrell is a visionary leader who immediately appreciated the value of ofo to his student body and staff. We are thrilled to be working with him."
ofo recently partnered with the JJ Barea Foundation to donate 600 bikes to Puerto Rico. Wherein they are supporting of hurricane relief efforts. Barea's foundation teamed up with the UN Development Programme in April to achieve the Sustainable Development Goals. They also launched a partnership with Rihanna's Clara Lionel Foundation in August.