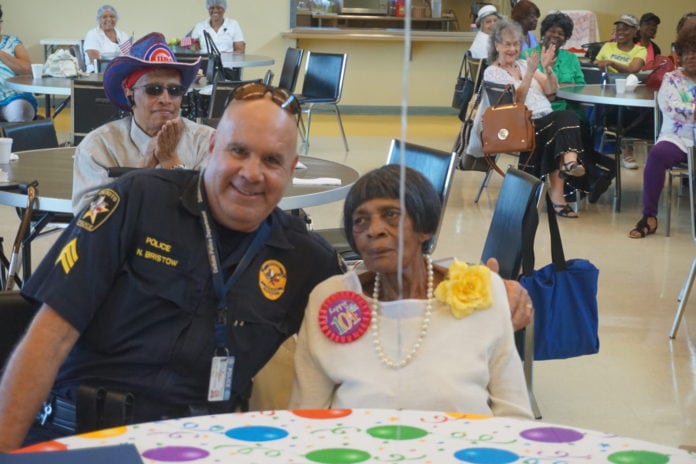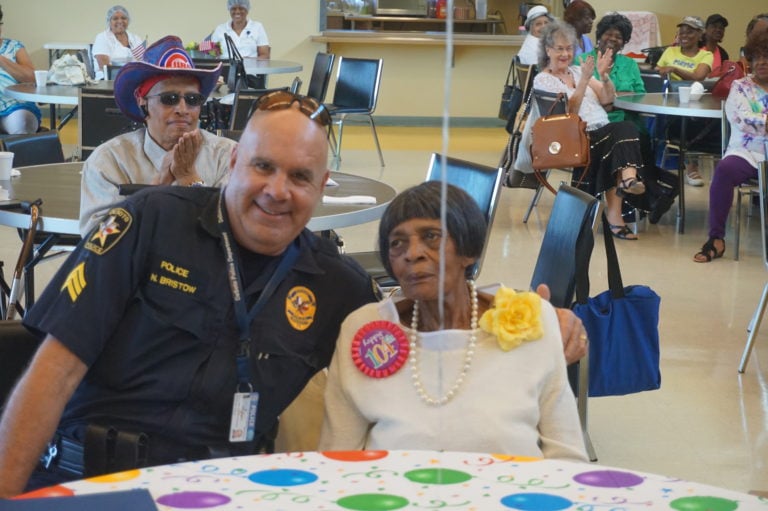 DESOTO—On July 4th, Mrs. Gladys Harris of DeSoto, Texas turned 104-years-old. Her friends at the DeSoto Senior Activity Center threw her a birthday party on Tuesday, July 12, 2016.
Mrs. Harris is an avid patron at the DeSoto Senior Center located at 204 Lion Street, DeSoto, TX. According to her son, Levon Harrington, she "wakes us up every day before the crack of dawn getting ready to go to the Center."
She attends rain or shine. She also performs with the Golden Voices Choir, a group of Senior Citizens who love to sing Gospel music.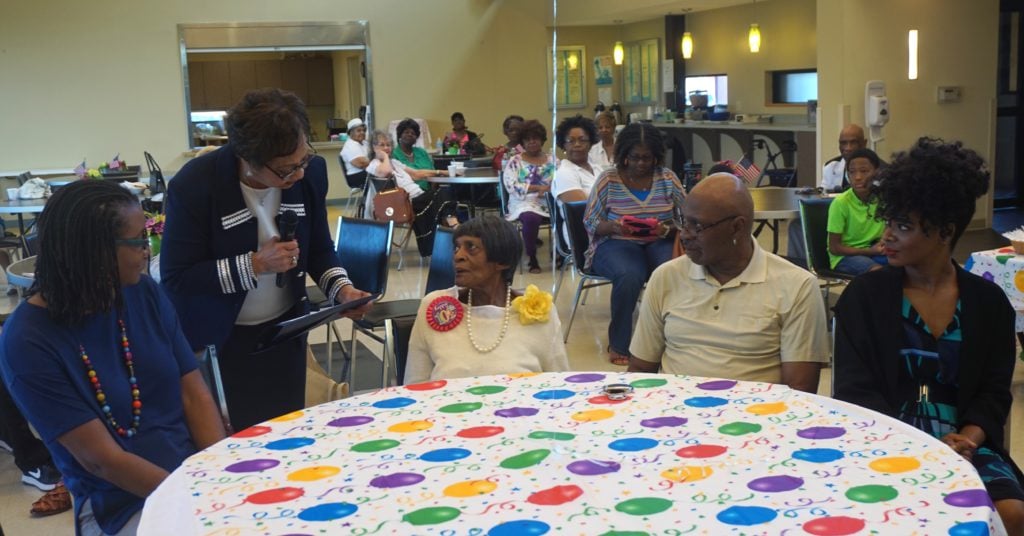 They rehearse every Tuesday at 9 am and perform for the other patrons at every holiday. One of her friends at the center, Althea Burden, requested a special letter from President Obama wishing Mrs. Harris a happy birthday that she read during the festivities.
Mrs. Harris was joined by Dana Harrington Mrs. Harris' daughter-in-law, DeSoto Mayor Curtistene McCowan, Mrs. Gladys Harris, Mrs. Harris' son Levon Harrington and DeSoto's Mayor Pro Tem Rachel Proctor.
DeSoto Police Sgt. Nic Bristow was also on hand to wish Mrs. Harris a Happy Birthday.