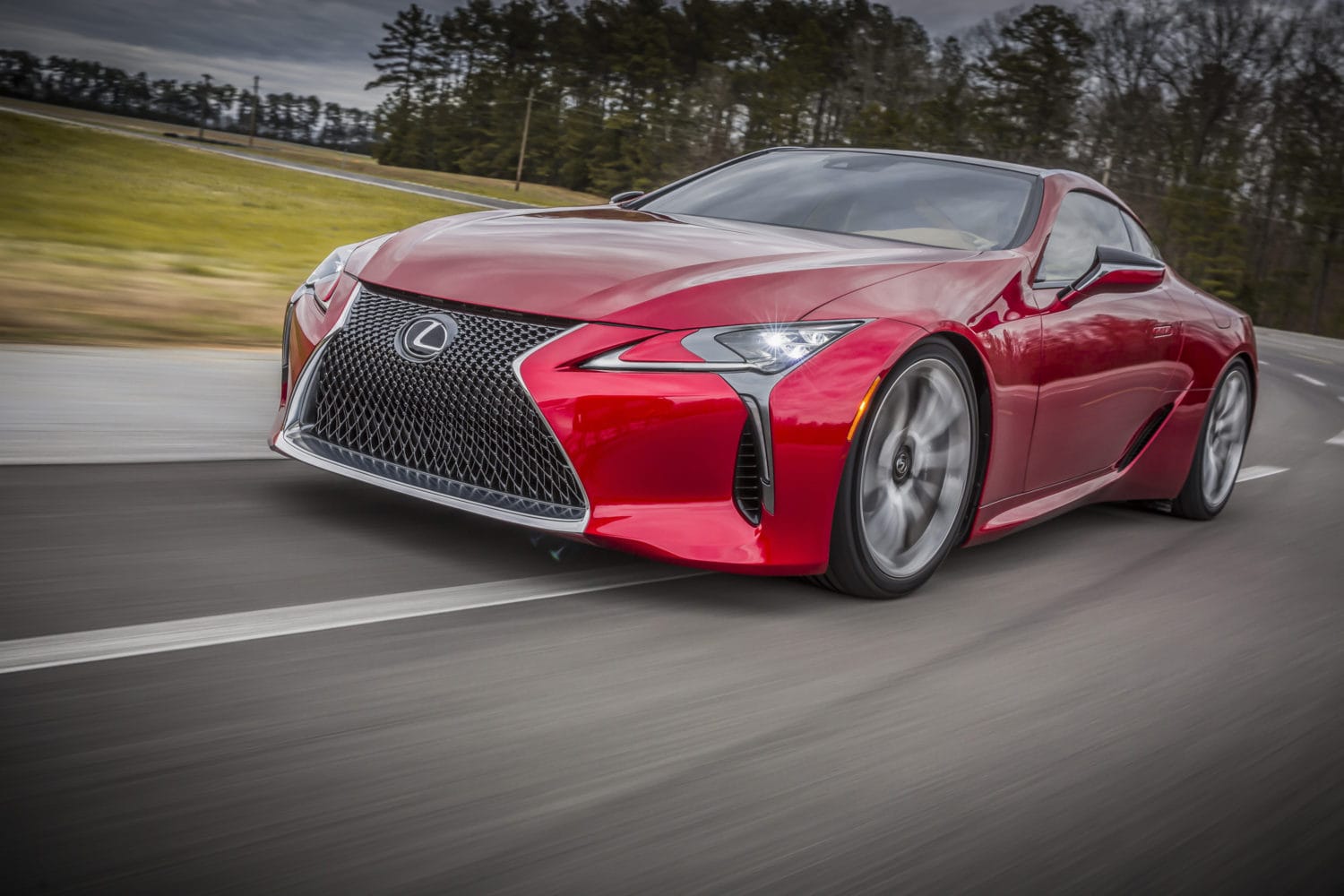 2018 Lexus LC500 Artwork On The Road
It looked absolutely gorgeous in my driveway. Yes, the neighbors all were impressed. There was only one significant drawback … well, two. The first was that it would only be mine for a week. The second was that it was packing to prepare to move week. Yes, I would not be able to spend a lot of time on the highway. Ugh.
When you are graced with a $102,000 2018 Lexus LC 500 Supercar you want to spend as much time in it as possible. You want to take a road trip. You want to put lots of miles between your home and many sexy and far-away destinations. Unfortunately, the longest trip I took was from home to the office, although I admit to taking a couple trips to the local Kroger store.
She's a Real Looker
Both of those were interesting to say the least. Each time I was "accosted" by female passers-by admiring my car. Wow! I can't say I was looking for a "chick-magnet" but can assure everyone out there – this is one vehicle that will make you feel, young, handsome and sexy again. Of course, in reality you know the fascination is not with you, but is with the Lexus, even though it's nice to experience the illusion that it's you that sparks the interest of all the young ladies!
This is a supercar that has everything. Its beauty is far more than skin deep. It is powered by a 5 liter 471 horsepower engine. Torque is 398 lb. ft – which means when I hit the gas pedal I will shoot onto the roadway with neck-snapping vigor. With that much power, safety comes to mind, of course.
The LC 500 comes standard with the renowned Lexus safety system. It has dynamic radar cruise control which, unlike many other vehicles, is working and valid at any speed. Lane keeping assist as well as lane departure warnings are also standard. Twin chamber front airbags, driver and passenger knee airbags, side curtain airbags and supplemental restraint system also insure ultimate operator and rider safety.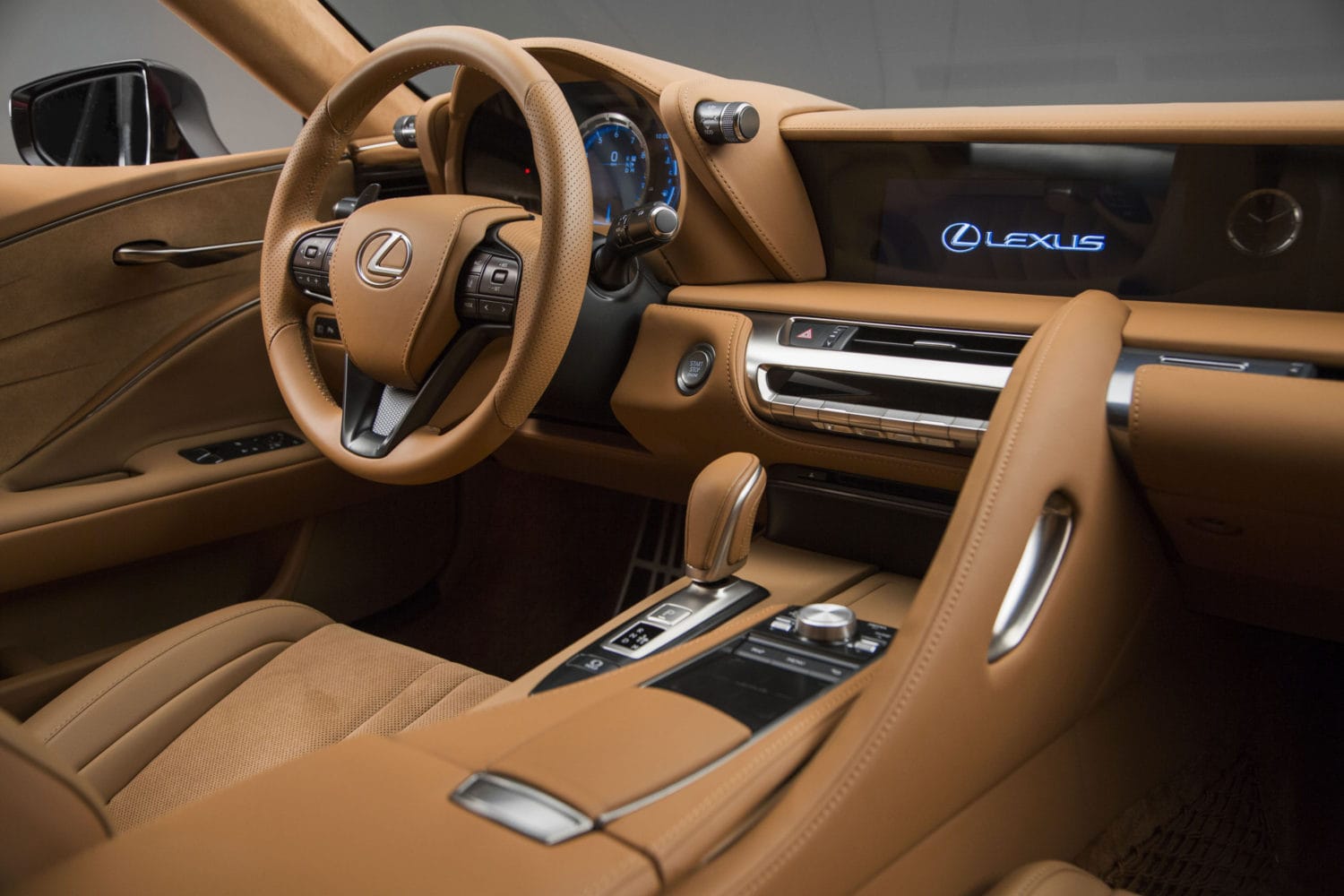 Ah, but then we come to the luxury features. What would one expect in a Lexus – a Top-Of-The-Line Lexus?! Yes, everything is there. Ten-way power seating, Smart Access, push start/stop, Dual air and pollen filters, side mirror defoggers, auto-dimming rear view mirror, automatic sound leveler, Bluetooth, hands-free calling, power everything … you get the picture. Everything but a kitchen sink … but who would want that in a supercar!
I loved "my Lexus." I hated to see it go back to the manufacturer fleet. But, life is good. It was replaced with another exceptional vehicle the next Monday! Stay tuned!