Registration Open For Sgt. Gregory L. Hunter Memorial Golf Tournament
GRAND PRAIRIE—Registration is underway for the Sgt. Gregory L. Hunter Memorial Golf Tournament. The 9th Annual "remember the Fallen" memorial event is scheduled for October 7, 2016, at Tangle Ridge Golf Club, 818 Tangle Ridge Drive.
The tournament has benefited worthwhile causes such as Santa Cop, the Grand Prairie Police Benevolent Association, Texas Peace Officers Memorial Foundation, Guns and Hoses Foundation of North Texas, MADD, the Police Unity Tour, the National Law Enforcement Officers Memorial Fund and the Sgt. Gregory L. Hunter Memorial Scholarship Fund, which awards (2) $1,000 scholarships annually.
Sgt. Hunter's widow, Denise, and their daughter, Erin, founded this scholarship fund after Hunter was tragically murdered by an armed fugitive during the summer of 2004.
On Friday, June 18, 2004 Hunter and his partner Officer Bruce Seix responded to call about a suspicious van parked in a Walmart parking lot.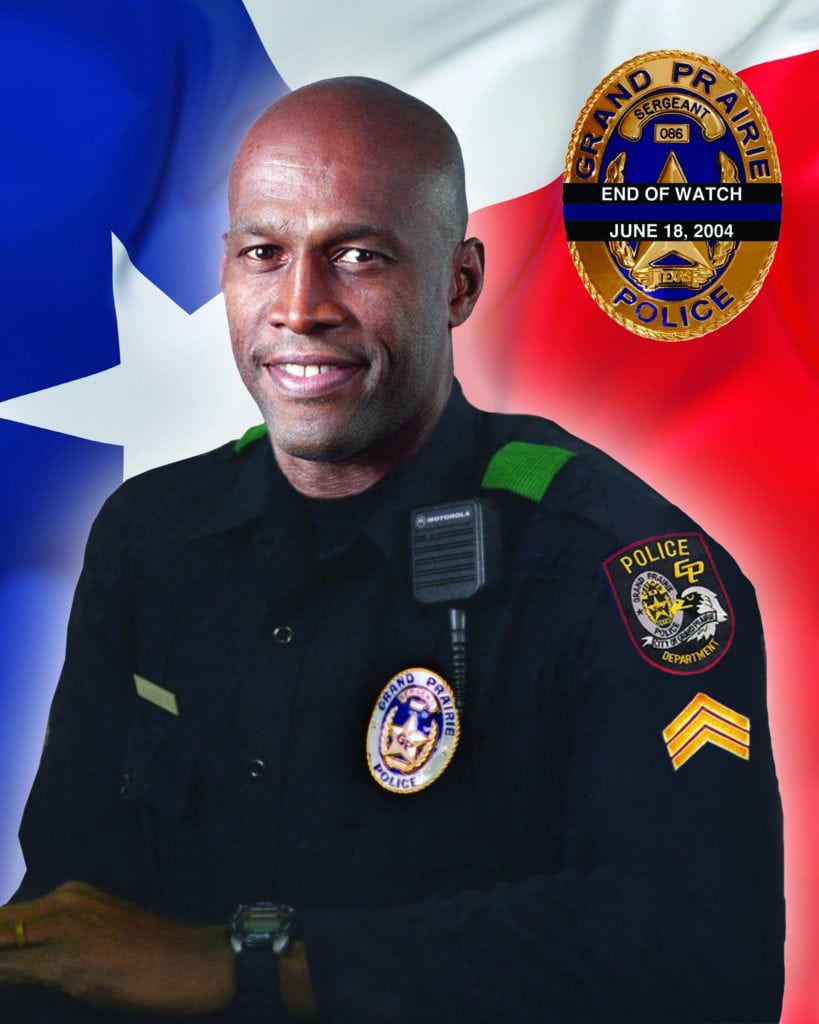 According to former police spokesperson John Brimmer, the vehicle had been reported stolen from New Mexico in February of the same year.
Police reports say that as Hunter and Seix approached the vehicle from opposite sides, the suspect opened fire through the windshield and struck both officers. Hunter was killed instantly. Seix sustained wounds to his lung and liver but survived after a lengthy rehabilitation.
The gunman, was later identified as Timothy Joe Irwin, a 42-year-old Navy Veteran from Albuquerque, New Mexico.
It was reported that Irwin had a small arsenal in the van. He fired more than 20 rounds at officers with a semi-automatic handgun. Authorities found guns, knives, ammunition and a partially assembled bomb in the van. He was killed after Seix returned fire.
Sgt. Hunter's Police Career
Hunter became the Grand Prairie Police Department's first black officer when he was hired in 1973. He left briefly for a security guard job, then returned to the force in 1983. He became a sergeant in 1999.
Hunter received 31 commendations during his career, including the Baton for Respect in 2003. He is survived by his wife Denise and four children.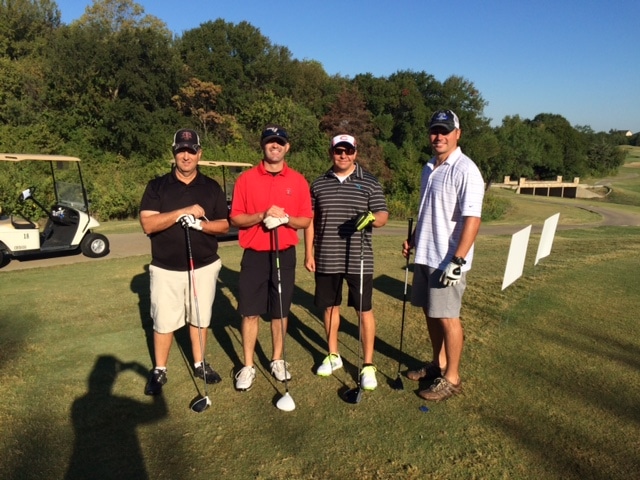 Sgt. Hunter's memorial golf tournament is hosted by Denise and Erin Hunter and the Grand Prairie Police Benevolent Association. Its registered in the state of Texas as a non-profit corporation and is a public charity exempt from federal income tax under Section 501(c)(3) of the Internal Revenue Code, Tax ID# 26-2910019.
If you would like to sponsor this event, play golf, make a contribution for a raffle/auction item or goodie bag item, please contact Committee Chairs (Retired) Assistant Chief Mike Shaw (mshaw041@att.net), Denise Hunter (817-360-1568) or Officer Heath Wester (817-663-7950).