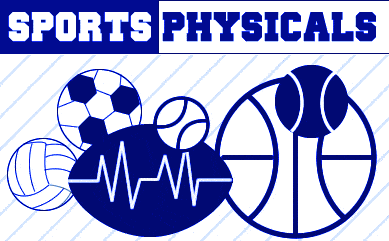 Methodist Mansfied Medical Center Donates Sports Physical Proceeds To Mansfield ISD Athletes
MIDLOTHIAN—Mansfield Independent School District Athletic Department is partnering with Methodist Mansfield Medical Center to raise funds for Mansfield ISD athletes by offering $20 sports physicals to middle and high school student athletes. Physicals will take place Saturday, July 30, from 9 a.m. to noon at Mansfield High School, 3001 E. Broad Street in Mansfield. Sports physicals are $20 with all proceeds going directly to the athletic department.
The hospital will also offer free optional echocardiogram (echo) screenings at Methodist Mansfield's Amon G. Carter Foundation Heart and Vascular Center. An echo is a test in which ultrasound is used to examine the heart to help detect abnormalities and/or other cardiovascular conditions that may affect student athletes.
The sports physicals and echoes will be performed by volunteer nurses, allied health professionals, and independently practicing physicians from Methodist Mansfield. Sports echoes will be led by Alan Taylor, MD, cardiologist on the medical staff at Methodist Mansfield. Darin Charles, MD, and Jeff McDaniel, MD, will lead the team of physicians in performing the sports physicals.
"This is an incredible opportunity for our student athletes to have a quality physical exam," said Mansfield ISD Athletic Director Debbie Weems. "The generous donations of time and equipment mean many of our students will have access to comprehensive tests."
"Our goal is to provide a quality UIL physical exam to ensure all of our athletes can compete safely," said MISD Athletic Trainer Eric White.
Parents of middle school and high school Mansfield ISD athletes who wish to participate in the echo screening must complete a medical history questionnaire and sign medical releases prior to the screening. The forms are available from MISD athletic directors or on the Mansfield ISD website. They will be offered on a first come first serve basis and will be conducted by appointment only by calling 682-242-6401. Parents must accompany their teens during this painless non-invasive test.
The sports physical is not intended to replace a student's regular physical exam with their primary care physician, but it will meet UIL requirements to medically clear students before they can participate in any organized sports activity. The echo is only a screening exam and does not rule out all heart-related causes of illness.