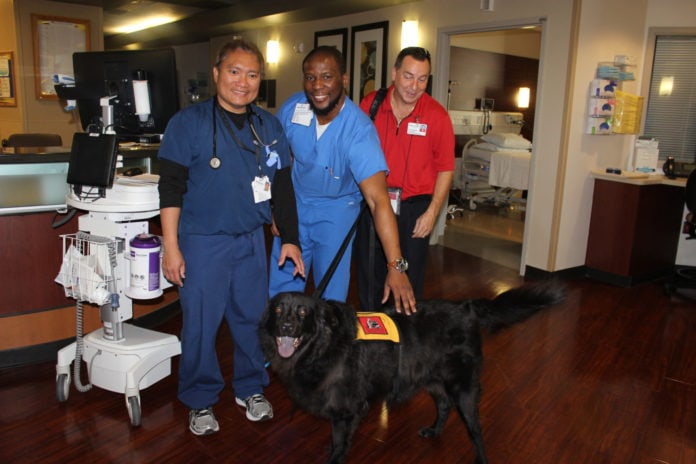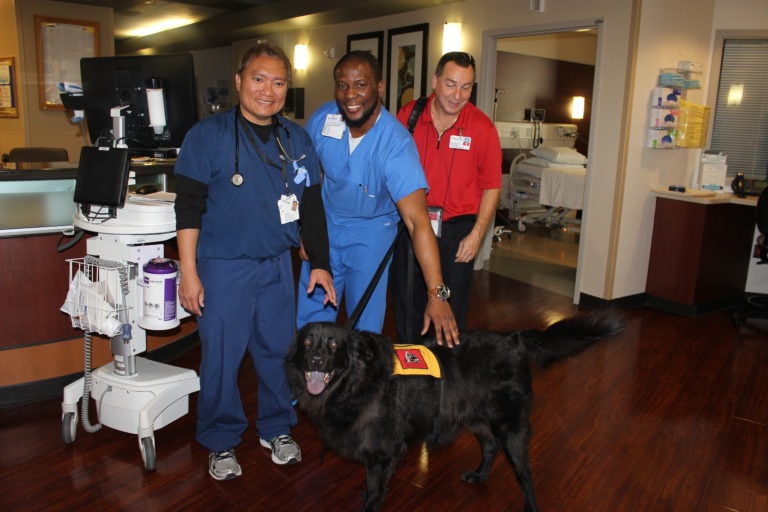 Methodist Mansfield Medical Center Pet Therapy Workshop On August 6
MANSFIELD—Fido is likely more than just the family dog; he is a comfort, a friend, and a member of the family. Dog owners love their animals, but many have never considered their favorite four-legged friend could provide comfort to hospital patients on the road to recovery. Methodist Mansfield Medical Center now offers pet therapy, and is in need of more pets and their partners. We're hosting a one-day Pet Partner Handler Training workshop on Saturday, August 6 from 8:30 a.m. to 5 p.m. inside the J. Randall Canedy Community Room at Methodist Mansfield.
This fun and interactive class will teach dog owners the handling skills necessary for animal-assisted therapy visits along with requirements for evaluation and registration. Taught by Claire Peel, licensed instructor and evaluator, the workshop will teach dog owners the skills needed to visit safely with in hospitals, nursing homes, classrooms and other facilities. Attendees will also have the chance to observe a mock evaluation and learn what takes to become a Pet Partners team member. Future individual evaluations for dog owners will be scheduled at the workshop.
To be eligible for Methodist Mansfield Medical Center Pet Therapy Workshop:
•Dogs must have lived with their owner six months before they can be evaluated.
•Dogs must be at least 1 year old before they are eligible to be registered by Pet Partners and begin volunteering.
•Therapy dogs should be reliable, predictable, and controllable.
•Therapy dogs should be very social and enjoy interacting with people.
•Therapy dogs should show no aggression toward people or other companion animals.
•Therapy dogs should have basic obedience and be able to sit, down, stay, heel, leave it and come when called before taking the Pet Partners evaluation.
"We are so honored to be hosting the first pet partners workshop at Methodist Mansfield," says Methodist Mansfield President John Phillips, FACHE. "We are proud of our Pet Partners' therapy teams who give back to our community and help patients in so many ways."
Pet Partners is the national leader in demonstrating and promoting positive human-animal interactions to improve the physical, emotional and psychological lives of people they serve. Pet Partners is the nation's largest and most prestigious nonprofit registering handlers of multiple species as volunteer teams providing animal-assisted interventions. Pet Partners' curriculum and continuing education for licensed instructors, evaluators and handlers is the gold standard in the field.
Lunch will be included for all attendees and is included in the registration fee of $50. Space is limited. Register today at www.petpartners.org. For questions, please contact Abby Wilson abbywilson@sbcglobal.net or 817-319-8943.