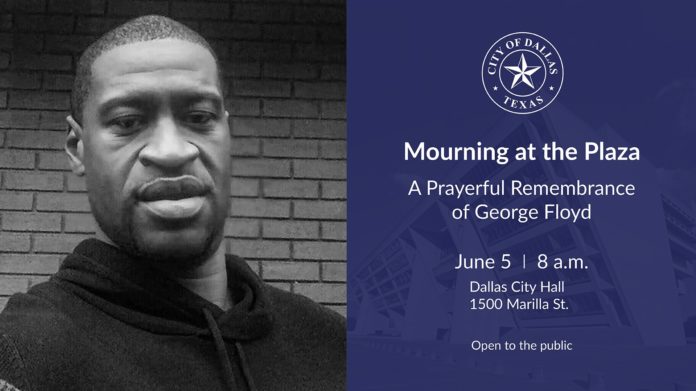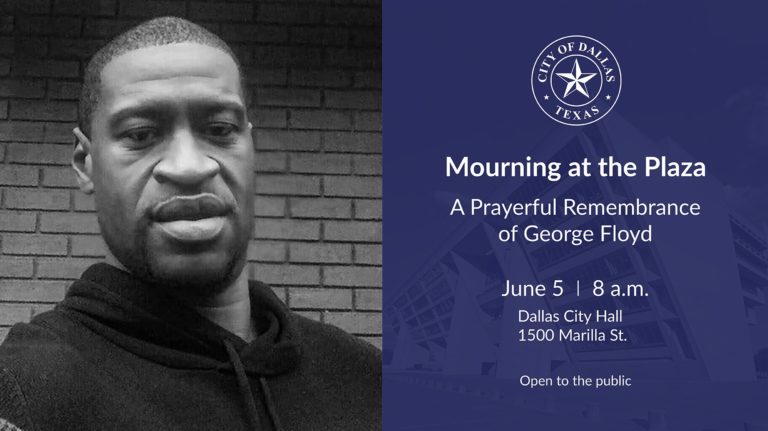 Cedar Hill Peace March, June 5
In Cedar Hill, the city has issued a permit for a peace march in Cedar Hill on Uptown Blvd on Friday, June 5 at 5:30 p.m. The Cedar Hill Police Department will provide traffic control to ensure the safety of the participants. Mayor Stephen Mason and Police Chief Ely Reyes have been invited to participate in the event by organizers. The march will begin at Walmart and end at the Government Center. Expect closures and delays on Uptown Blvd between 5 to 7 p.m. during the event.
Dallas Mourning at the Plaza: A Prayerful remembrance of George Floyd
City of Dallas will hold a George Floyd remembrance ceremony for Friday, June 5 at 8:00 a.m. outside Dallas City Hall.
The event, "Mourning at the Plaza: A Prayerful Remembrance of George Floyd" will be hosted by Dallas Mayor Eric Johnson, members of the Dallas City Council and U.S. Rep. Eddie Bernice Johnson.
At 8:46 a.m., there will be an 8-minute, 46-second moment of silence to honor the memory of George Floyd.
DeSoto Town Hall
Town Hall Meeting with DeSoto Police & Clergy Chair Rev. Caesar Rentie, colleagues on the City Council, Mayor McCowan on Tuesday, June 9, 2020, from 6:30 PM – 8:30 PM, in the City Council Chambers. Everyone will need to wear facemasks and since COVID-19 seating restrictions will limit available seats, you may attend this meeting online at https://www.desototexas.gov/DeSotoTownHall
Glenn Heights
Tonight at 7:00 p.m., join the Glenn Heights City Council at a Prayer Vigil for Justice, Reconciliation &Action. Location: Heritage Community Park (400 E. Bear Creek Rd., 75154). **There will be no discussion of any city business at this event.**
Mansfield March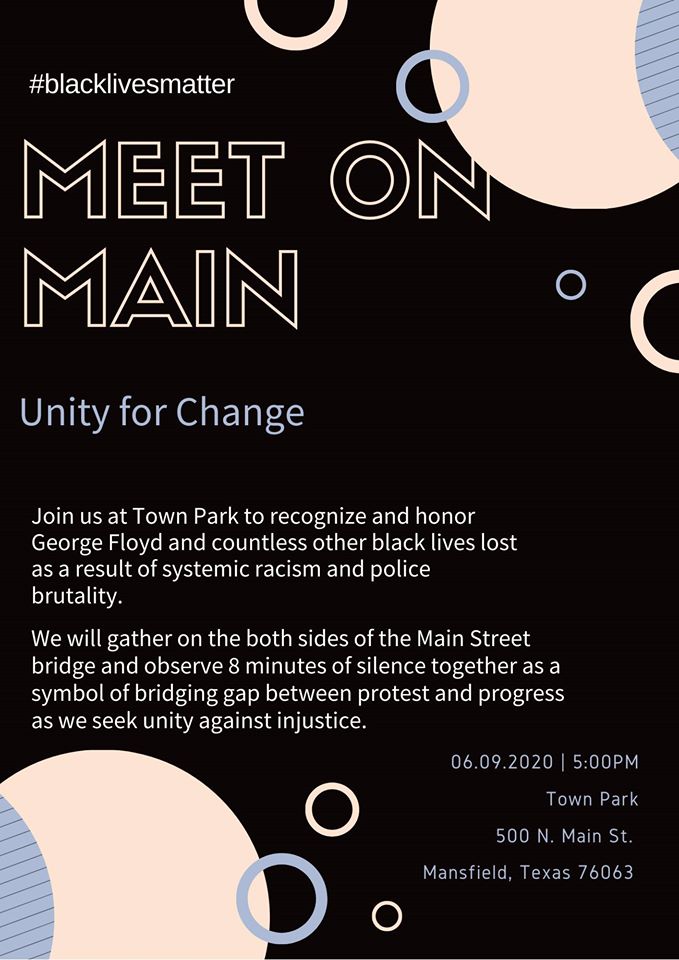 Friday June 5, 2 p.m. Meet at Mansfield High School and marching down Broad Street to City Hall.
Meet on Main-at 5 p.m. on Tuesday, June 9, meet at Town Park to recognize & honor George Floyd and countless other black lives lost as a result of systemic racism and police brutality.
Midlothian Protests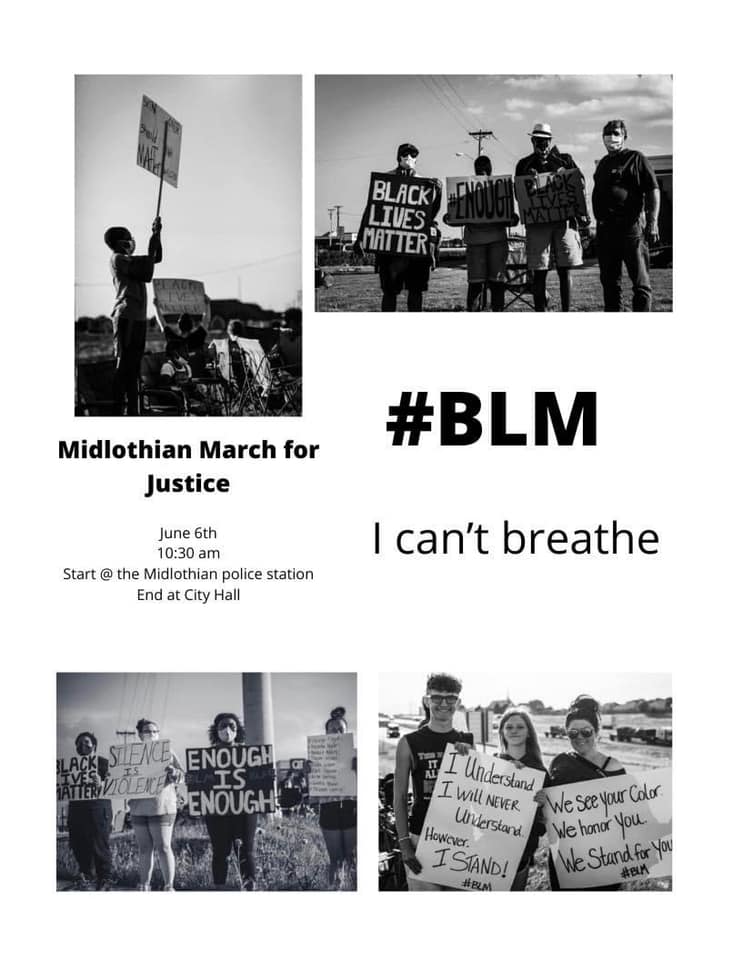 In the evenings after 5 PM people have been gathering at the QT located at 287 & 663 in Midlothian. On June 6, there's a Midlothian March for Justice which begins at 10:30 am at the Midlothian Police Station and ends at City Hall.
On June 7, the #MakingNewHistory March and Rally will begin gathering at 6pm at the Midlothian Police Department and will end in Downtown Midlothian. The Rally will begin in Downtown Midlothian immediately following the March.
We do not have any information on marches or protests in DeSoto, Duncanville, Red Oak or Waxahachie. Feel free to contact us if you have information on a peaceful protest in your area.
If you'd like to send us pictures or share your positive stories about protests, please contact us at editor@focusdailynews.com.