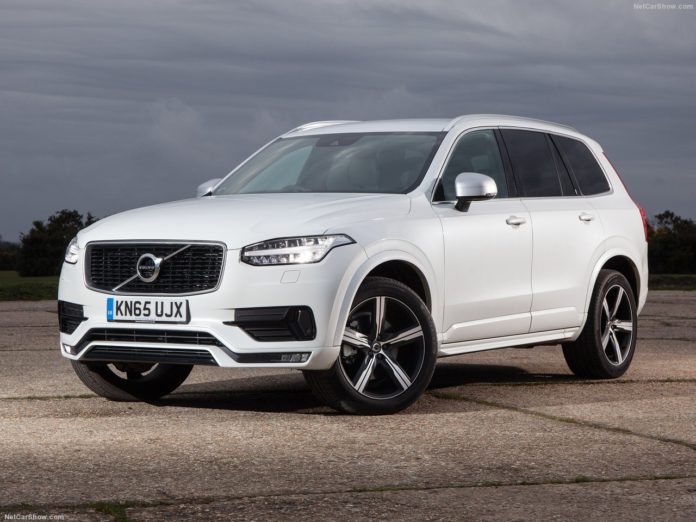 Volvo: We Put People First
The 2016 Volvo XC90 is a well-designed, innovative, and technology-laden car. It was developed with the Scandinavian philosophy that the car is built around, "That person and their needs." The Volvo goal is to create the perfect experience for you and your passengers.
Volvo builds their cars with a passion that is reflected in the craftsmanship of the car. Inside, the interior was created for space. The XC90 combines contemporary luxury with practicality of purpose.
2016 Volvo XC90 Luxury With Purpose
This luxurious crossover SUV seats seven, has leather upholstery, 10-way power front seats (heated) with power lumbar and driver seat memory. Not bad for a start, but there's more.
Voice Sensual Connect with 9-inch touchscreen (voice control), 12.3-inch digital instrumental panel, Sirius satellite and Sensual Navigation are complemented by four-zone electronic climate control. Leather steering wheel, aluminum inlay and auto dimming mirrors are additional features.
The XC90 is powered by a 2.0-Liter super and turbocharged direct injection engine producing 316-horsepower with 5700 rpm and 205 lb-ft. torque with 2200 rpm. An 8-speed automatic transmission with start/stop all-wheel drive, including instant traction, adds to the power. This powertrain gives you an exhilarating driving experience as the latest in electronic support system. It continually adjusts to difficult road conditions and individual specific driving styles.
Features like Hill Start Assist and Hill Descent Control make navigation easier. All-wheel drive adds additional confidence when there is unsettling weather or challenging roads. The XC90 delivers an EPA fuel economy of 25-mpg highway and 20- mpg city, or 22-mpg combined.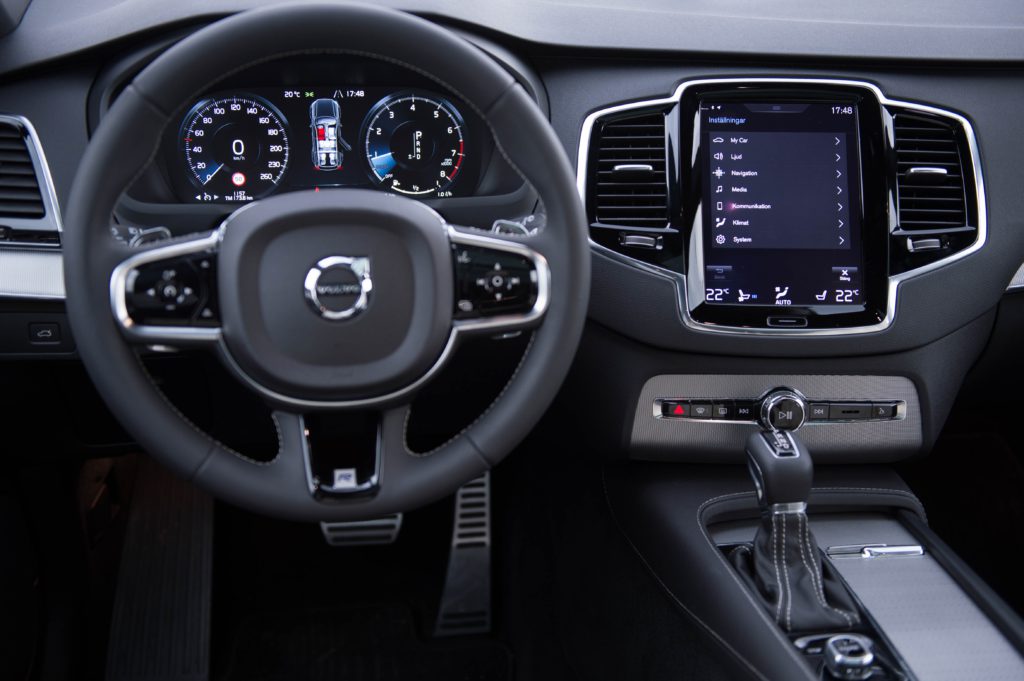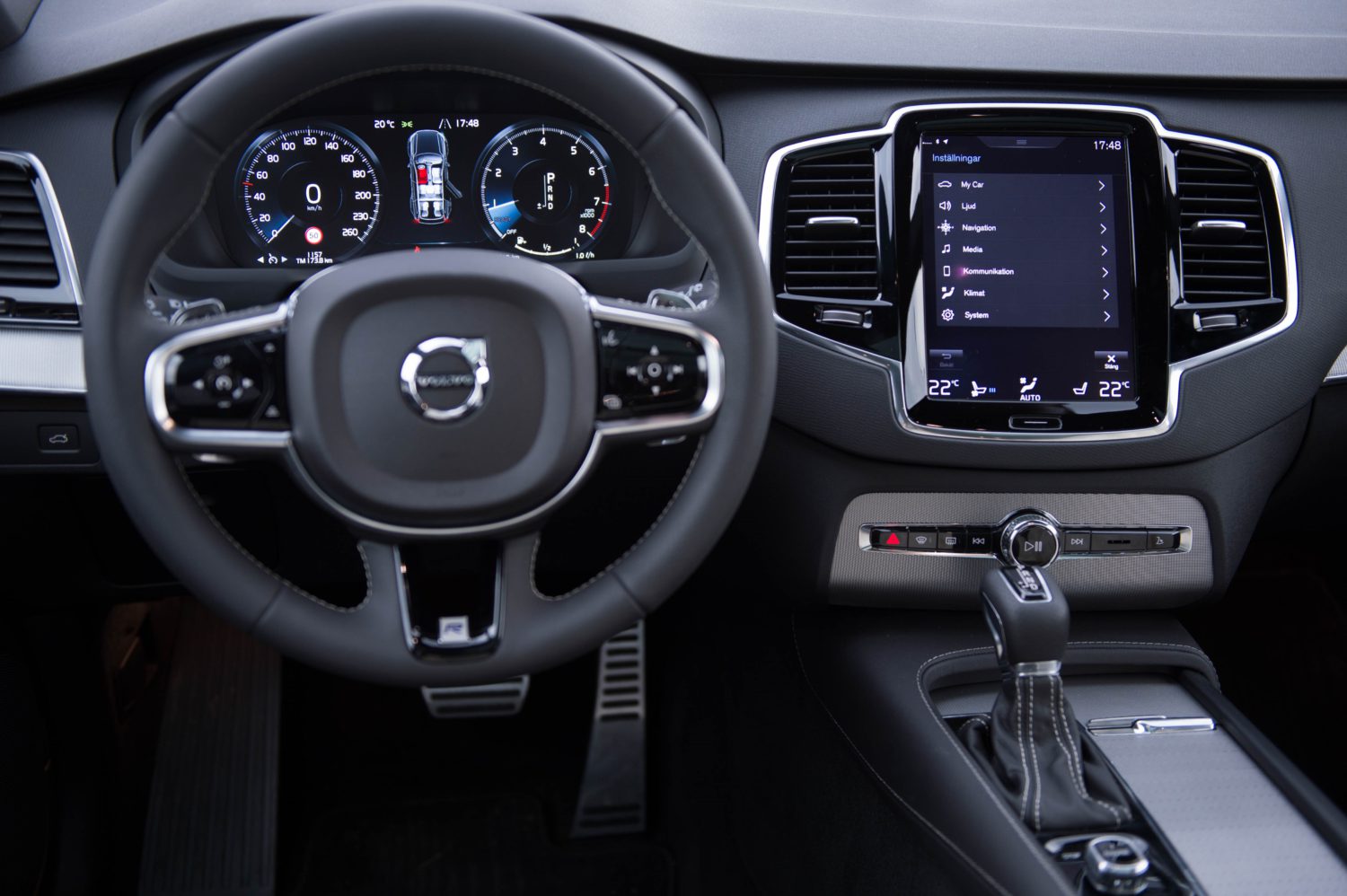 The R-Design is a more prestigious trim than Momentum or Inscription trims. Numerous items are designed with more sophistication and elegance. These include dynamic front grille, silk metal mirror covers, charcoal headlining, and lower designed front spokes.
The manufacturer's suggested retail price is $49,800.
This price includes all standard safety features like: Roll stabilizing control, Driver alert control, Lane departure warning and cyclist detection and avoidance. In fact, the HIS recognizes the XC90 as a Best Vehicle Choice for Safety within its size category. Motor Trend selected the XC90 as the SUV of the Year for 2016.
You can't focus on the XC90 without first focusing on the technology that informs, entertains, and enhances your driving experience. A 9-inch center touchscreen display helps you control this advanced technology.
Information that you need to see immediately such as current speed, road signs, and navigation instruction is all right in front of you. The 3D navigation maps and fuel levels are found on the driver's display. Others are located in the touchscreen.
Most of the physical buttons are supported by one sleek control panel. Each function is organized in separate tiles. When activated, a tile expands to provide more detailed information. In the beginning I was hopelessly lost trying to use some of the technology. But by the end of my drive experience, I had mastered it well enough to feel comfortable. Of course my 14-year old granddaughter understood it completely in just a few minutes.