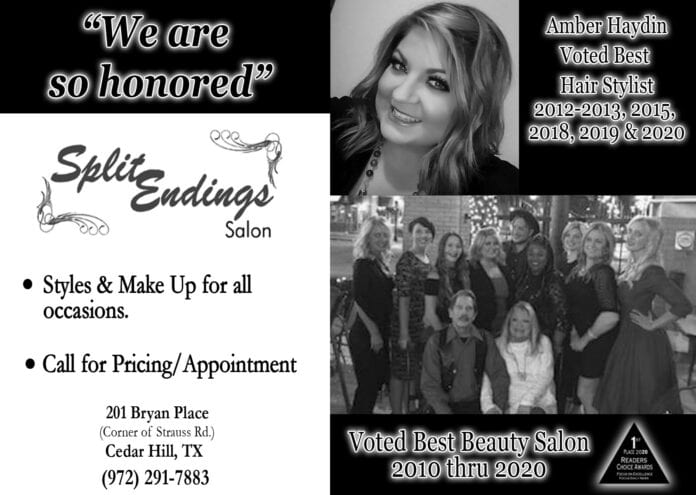 2020 Readers Choice: Best Hair Salon/Best Hair Stylist Split Endings
Split Endings Salon was acquired in 1996 by Darla and Daniel Haydin. It was Darla's dream to have her own salon.
We have maintained a great core of stylists throughout our 24 years in Cedar Hill. Two of our stylists have been with us since we bought the salon. There are several more who were serving as our receptionists during their high school days and then went on to cosmetology school to obtain their license in 2001.
"We have also been blessed over the last five years to add several very highly talented veteran stylists," Darla said. "The combined years of experience of our stylists is over 150 years. The salon family is a very tight knitted group and enjoy taking care of their clients as well as helping each other out as needed."
"Our salon manager Amber Haydin has been voted Best Hair Stylist by The Focus News for many years running. Our staff always stays on top of the latest trends in styles, cuts, and color techniques on all types of hair as well styles for weddings and special occasions. We are proud to say we have been voted Best Hair Salon by Focus Daily News readers for the last five years. If you haven't experienced our family friendly salon please come by and see us and bring your kids by for some candy on Saturday Oct. 31 ( Halloween )."
You can book an appointment online at or by calling 972-291-7883. The friendly staff looks forward to meeting and serving new customers as well as old friends.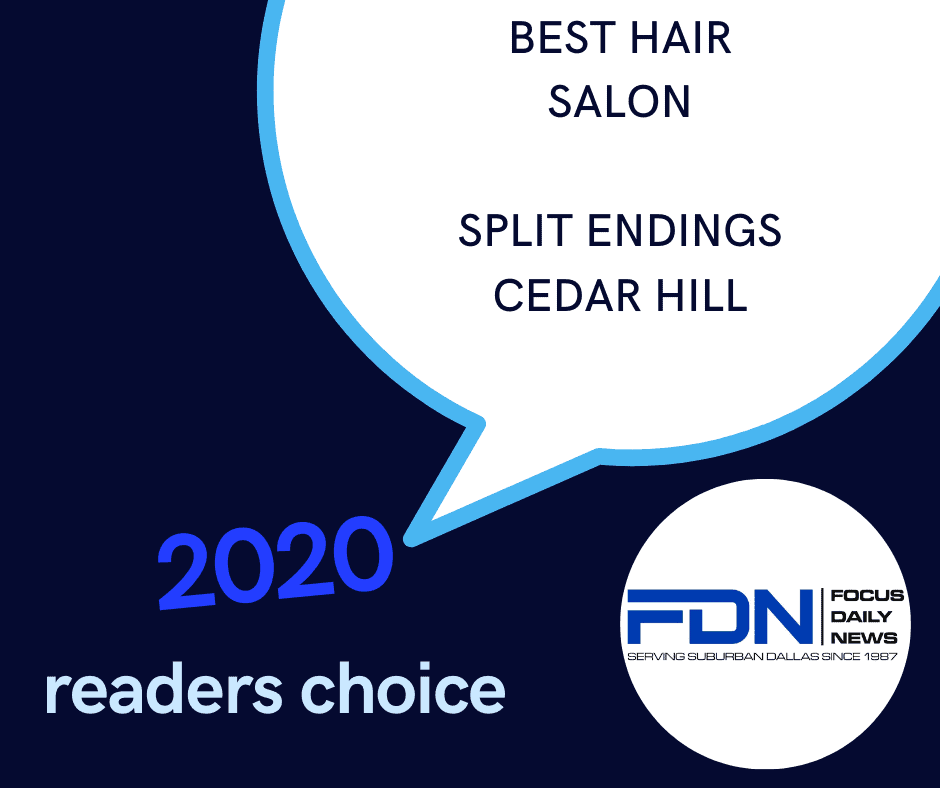 Please wear your mask and follow the health and safety guidelines throughout the pandemic.