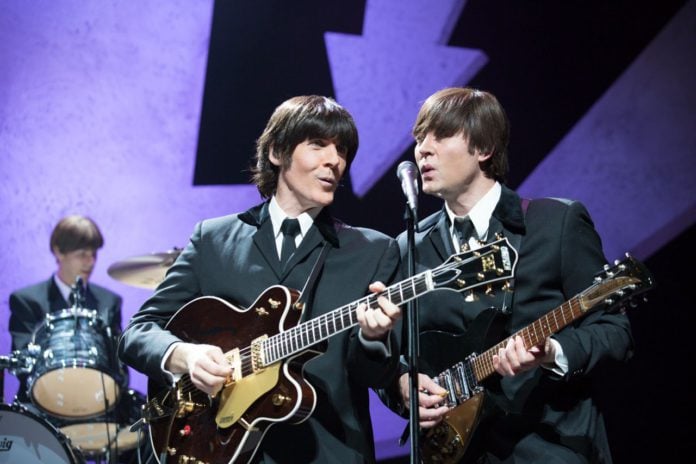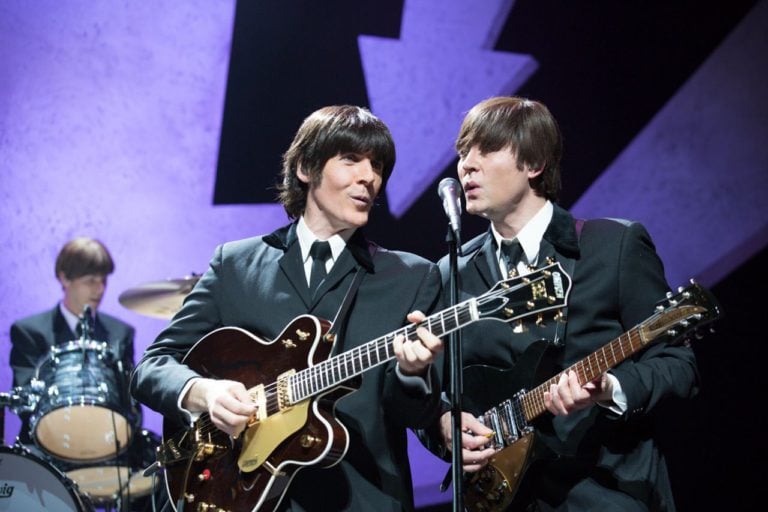 Let It Be Beatles Show Comes to Dallas
Those of us who were Beatles fans "back in the day" always hoped for a reunion of those British Moptops we loved so much. Sadly, such a reunion didn't happen, and the murder of John Lennon killed any chance of such a magical event. But Let It Be Beatles Show brings us a non-stop music tribute to the Beatles and a dream Reunion That Never Happened.
"Let It Be" is produced by Annerin Productions as the "ultimate celebration of The Beatles," now seen by over two million people worldwide. The musical tribute will be presented by Dallas Summer Musicals at the Music Hall at Fair Park March 7-19. The show then plays Bass Performance Hall in Fort Worth March 21-26, presented by Performing Arts Fort Worth.
From the Ed Sullivan show to Abbey Road, Beatles' hits like "Hard Day's Night," "Sgt. Pepper's Lonely Hearts Club Band," "I Wanna Hold Your Hand," and "Strawberry Fields" will take you back to what would have been John Lennon's 40th birthday, Oct. 9, 1980. In real life, the Beatles played their last show in 1969.
Single tickets for the Dallas engagement of Let It Be, starting at $24.50-$119.50 (pricing subject to change), are now on sale at www.DallasSummerMusicals.org or by phone at 1-800-745-3000. Groups of 10 or more receive a 15% discount, priority seating, and many more benefits. Please call 214-426-4768 or email Groups@DallasSummerMusicals.org.
Single tickets for the Fort Worth engagement of LET IT BE, starting at $33-$104.50, are now on sale. To charge tickets by phone, call 817-212-4280 in Fort Worth; 1-877-212-4280 (toll free) outside Fort Worth; or order online at www.basshall.com. Tickets are also available at the Bass Performance Hall ticket office at 525 Commerce Street. For group sales, call 817-212-4248.
Dallas Summer Musicals' 2016-2017 season continues with "Kinky Boots" Mar. 28-Apr. 9; followed by "Circus 1903 – The Golden Age of Circus" May 23 -June 4; and closing the season will be "The Bodyguard" July 18-30.
Groups of 10+ receive a 15% discount and groups of 35+ receive a 20% discount. Group orders placed before tickets go on sale to the general public get priority seating, a 15% discount to M Dining for groups of 20+, and many other great perks.
Early Bird group orders of 10+ receive a 20% discount and orders of 35+ receive a 25% discount, if placed before April 28, 2017. For more information or to purchase tickets please call 214-426-4768 or e-mail groups@DallasSummerMusicals.org.