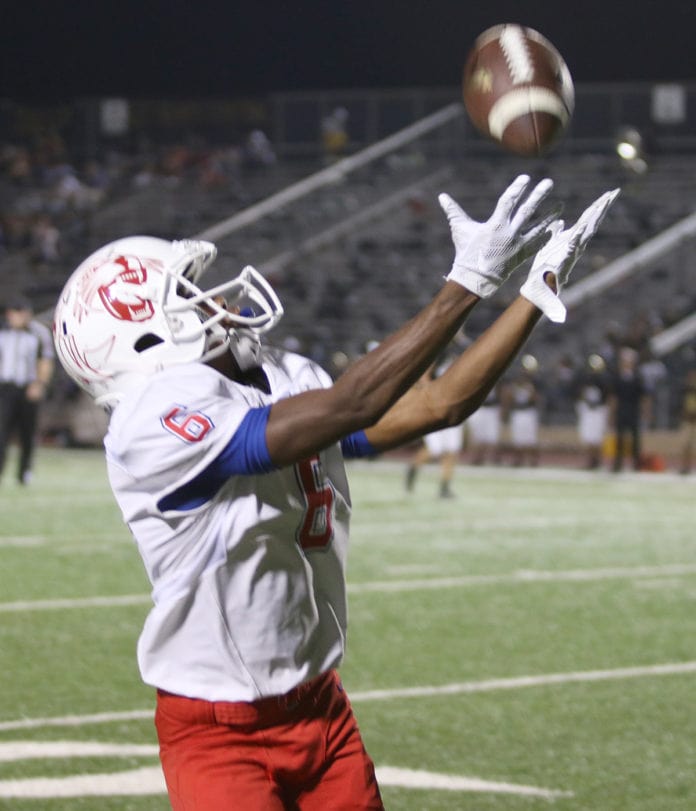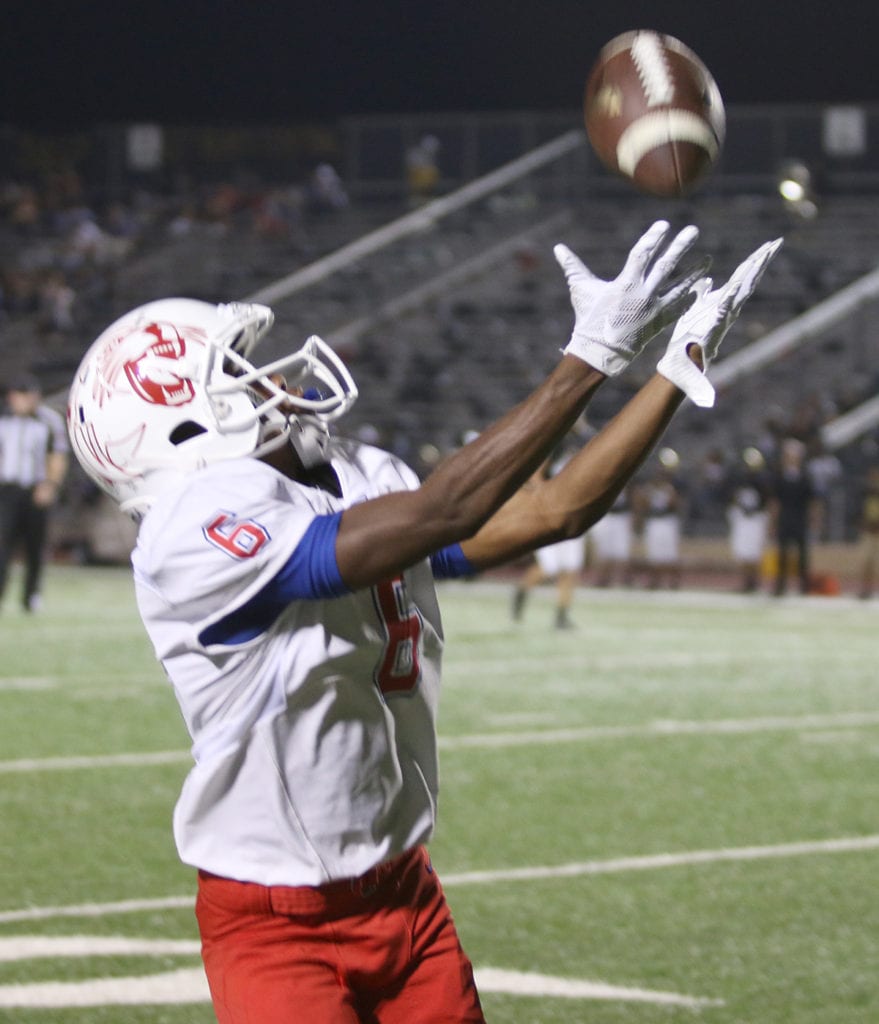 It seemed as though Duncanville scored at will Thursday night in a game against Irving at Irving Stadium.
Before the game, Duncanville Panthers Head Football Coach Reginald Samples was positive about the game. He stated his Panthers were prepared, especially with a focus on defense.
"We have to get better every week," Coach said. "Not make the same old mistakes every game."
Samples was right about his defense, holding Irving to only 12 yards rushing on 39 carries and 38 yards passing for the game.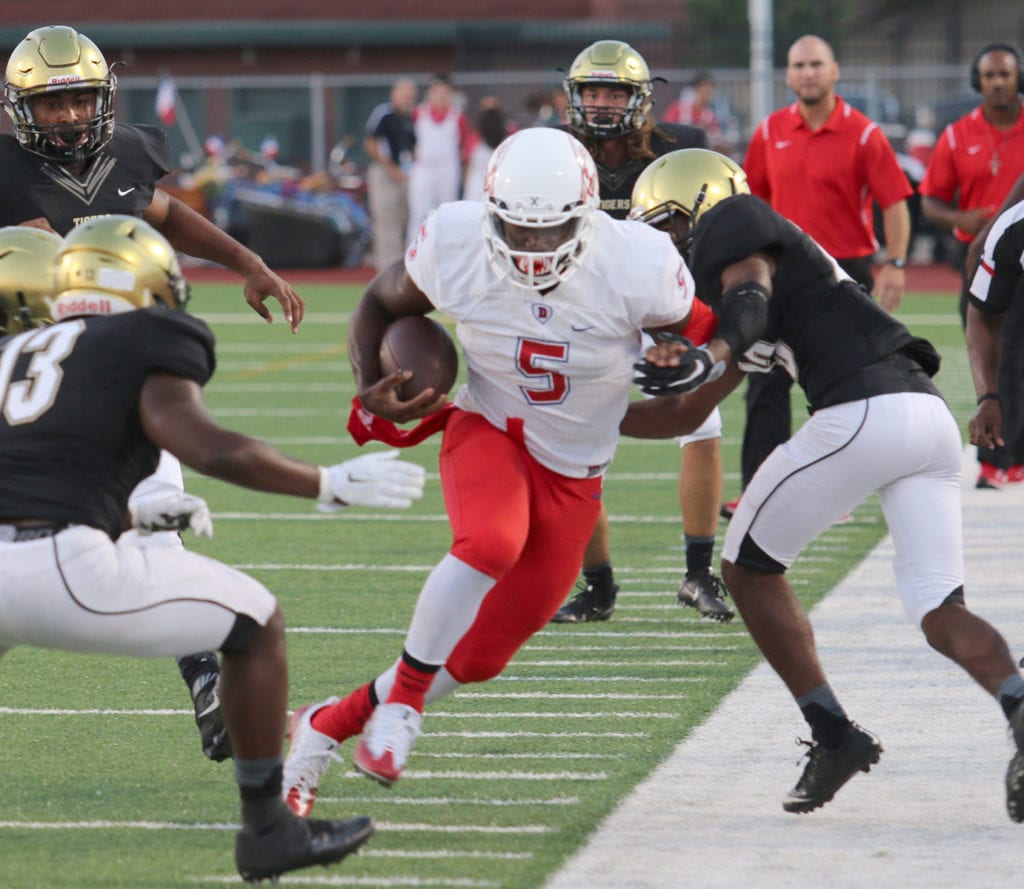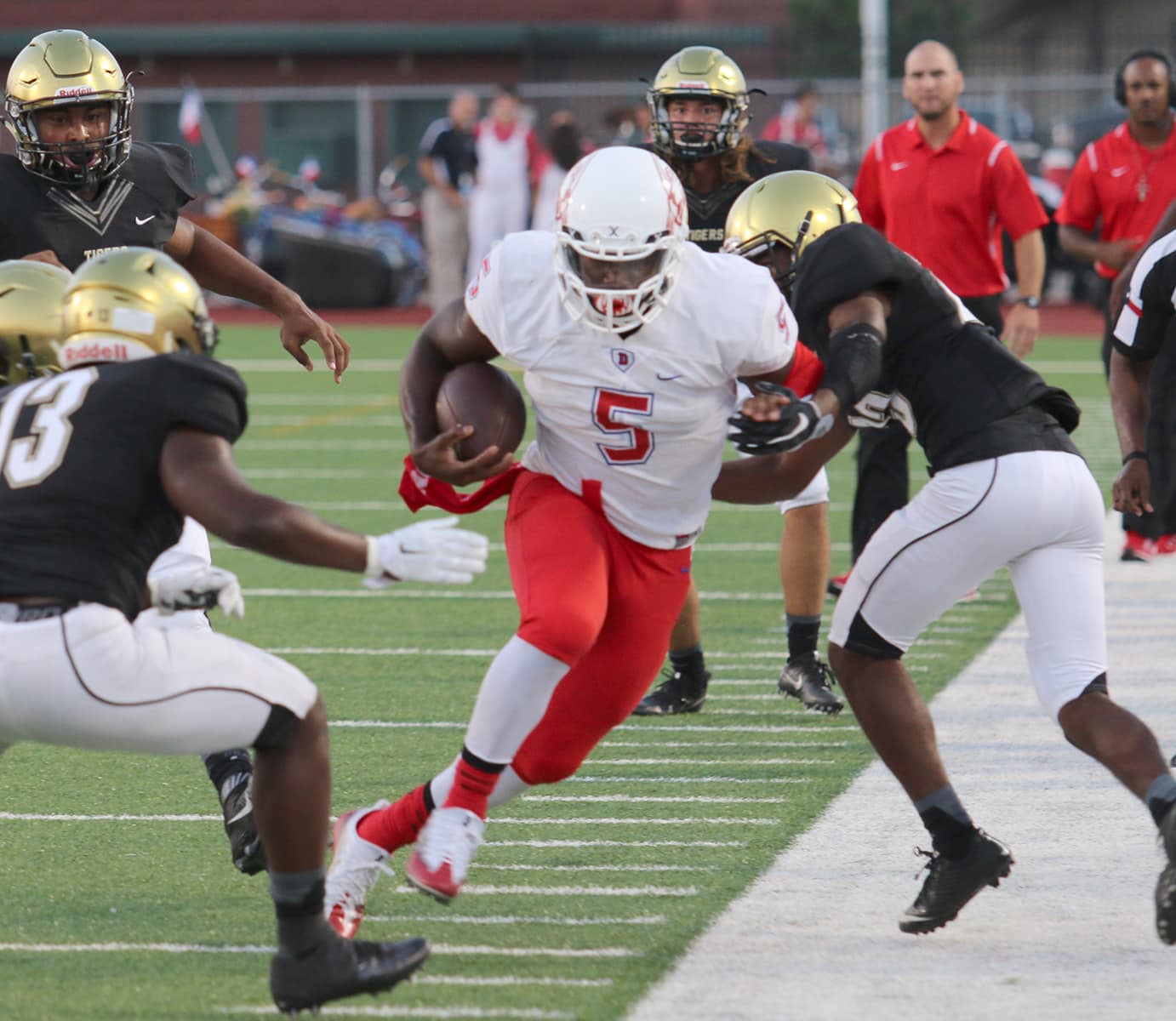 Offensively the Panthers did well, having only two turnovers in the game. The lost fumble and pass interception will hardly be remembered as the Panthers racked up 224-yards rushing and went 30-215 yards in the air.
Duncanville scored about mid-way through the first period on a 27-yard run by Alfredo Porter, capping a 77-yard offensive drive for a TD. Porter would score another TD in the third period on a 34-yard run. He would end up with 73 yards total offense on 4 carries.
Jaylin Nelson threw a 67-yard touchdown pass to Mackendrick Jackson to finish off the first period with the score 14-0 Duncanville. Nelson would carry 3 times for 37 yards and go 8-12-1-136 passing for the game.
The ever dependable kicker Josh Delgado kicked all four of the TD PATs for the Panthers. In the third period he booted a 38- yard field goal. Duncanville led at the half 21-0.
Samples substituted liberally in the second half, especially in the final period. In fact, he used a dozen different running backs to format his offensive objectives.
In the third period, Panthers' backup quarterback Trezon Connley threw a 21-yard TD pass to Odell Smith, adding to the Delgado FG for a third period score of 10.
Duncanville did not score in the final period, winning the game 31-0.
Next week Duncanville is home against Cedar Hill. Kickoff 7:30 p.m.