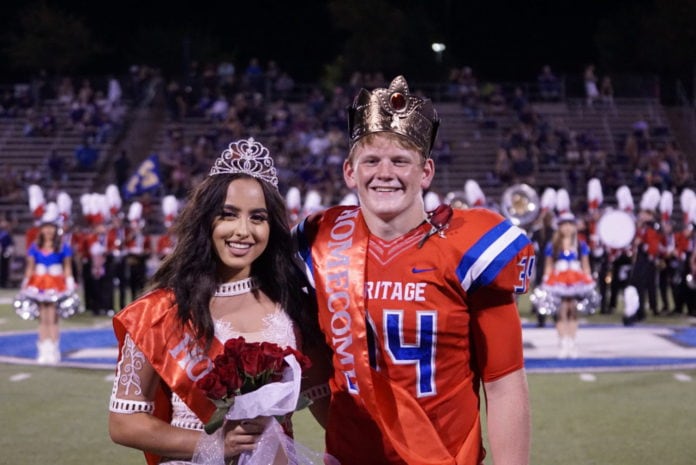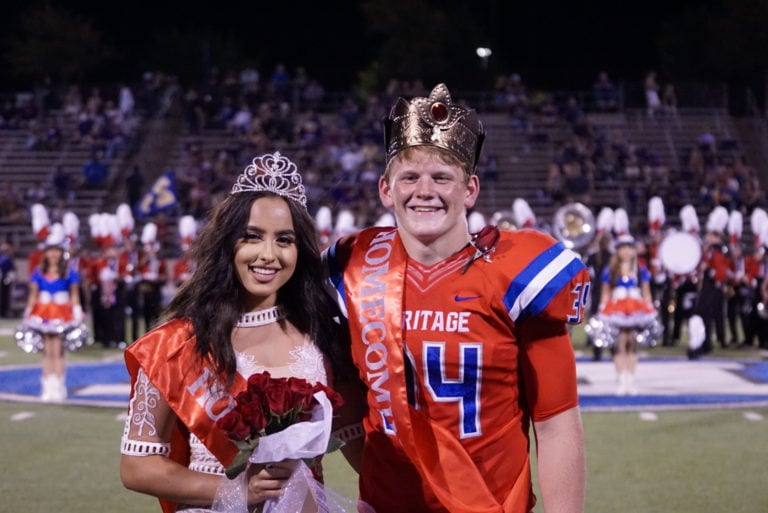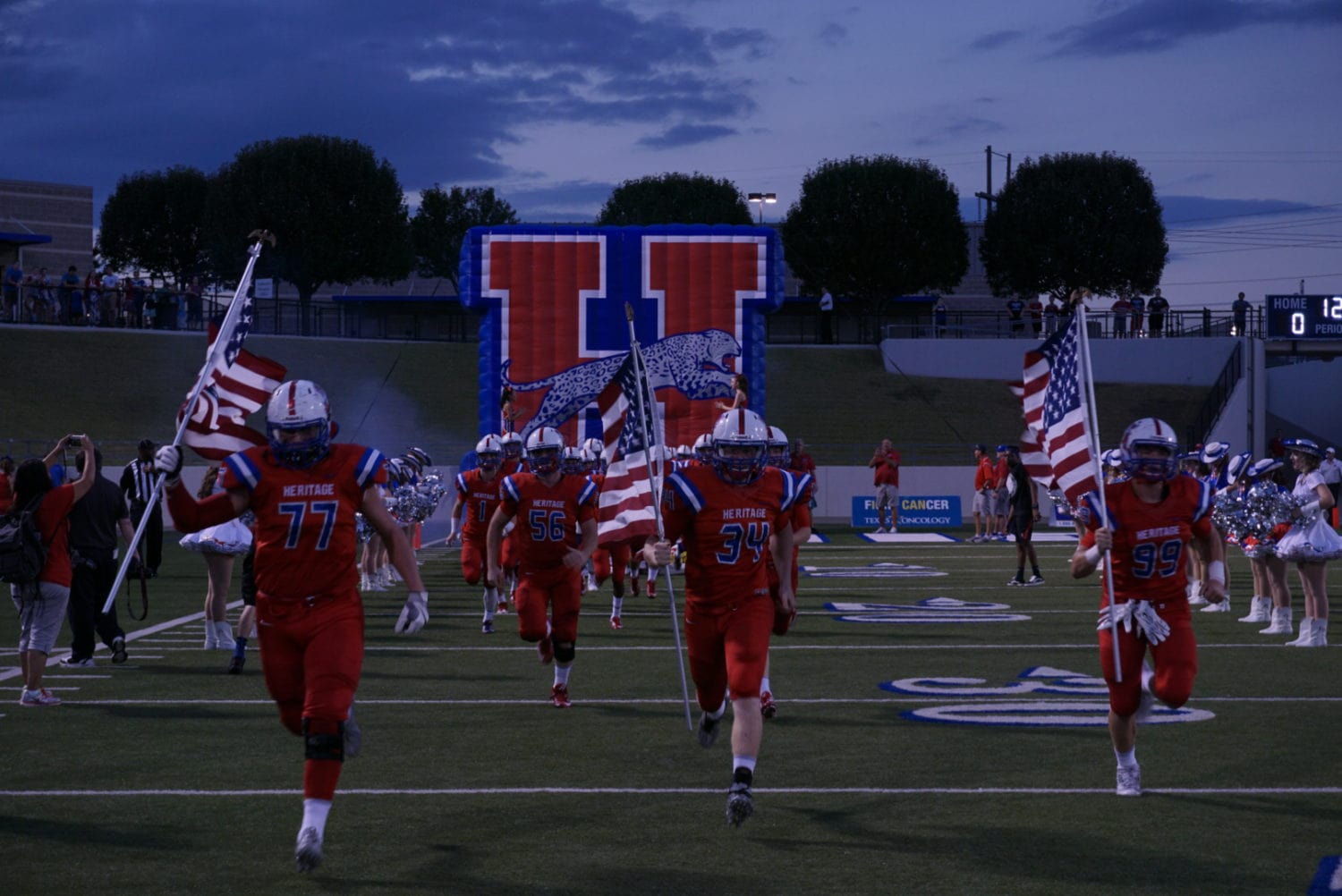 Midlothian Heritage Celebrates Homecoming
Midlothian's Heritage High School celebrated Homecoming with a win against the Sanger Indians. This was the first independent Homecoming held by Heritage since the opening of the school.
The team brought their winning attitude to the field from the very first play. With eight minutes into the first quarter, they scored their first touchdown, leading 6-0. They continued to come on strong by ending the first quarter 14-0.
With only 22 seconds left in the second quarter, Heritage scored 21-0. Let the festivities begin!
The mums were large, but the crowd proved larger and continued to cheer the Jaguars on to a second half victory. But not without Sanger scoring their first touchdown of the night.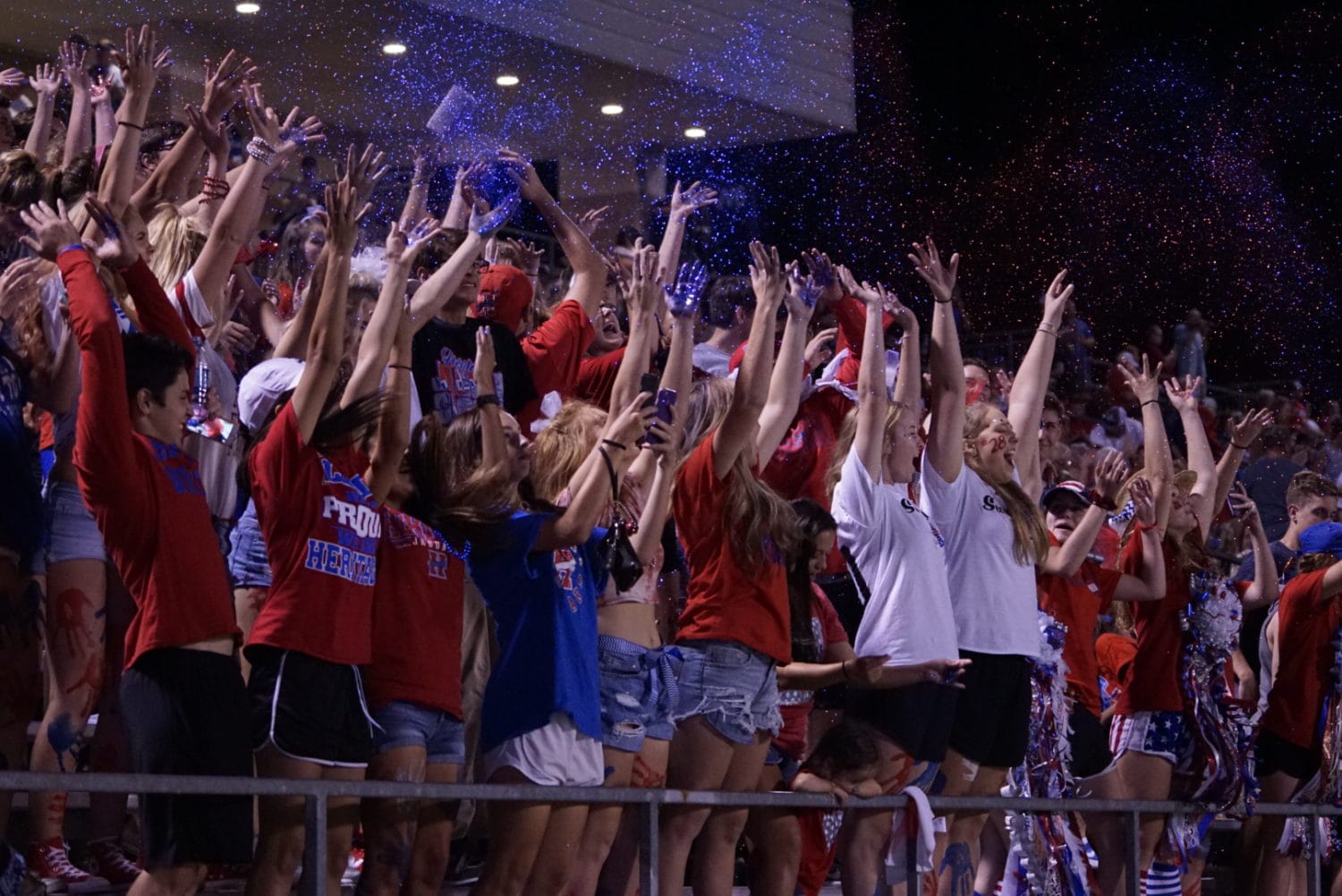 Third quarter excitement grew with a first down as Nathan Gaskamp helped quarterback Landon Ledbetter score another touchdown. 27-7. The Hogan Keasler kick is good, Jaguars lead 28-7.
Sanger Indians couldn't keep up the pace, with a pass complete to Eli Wilson, Brayden Wright still managed to tackle his opponent.
Dameon Moser then manages to outrun the Jaguars scoring a second touchdown for Sanger but the kick by Juan Martinez is blocked and the Indians still trail 28-13.
Third quarter proves successful, with a pass to Noah Parker resulting in a touchdown and a lead of 35-13 for Midlothian.
Sanger player Eli Wilson returned the kick to the 45 yard line and continued to run until out of bounds, but is unable to gain more yardage for the Indians.
Midlothian Heritage then got the ball to Kerrion Fields and boom! The third quarter ends with another touchdown! Heritage leads 42-13.
Gavin Brown danced around on the return kick, the Indians gaining 30 yards and one final touchdown for the night. However, they still fall short to the Midlothian Jaguars with a final score of 45-19. A night to remember with a victorious first Homecoming for Heritage High!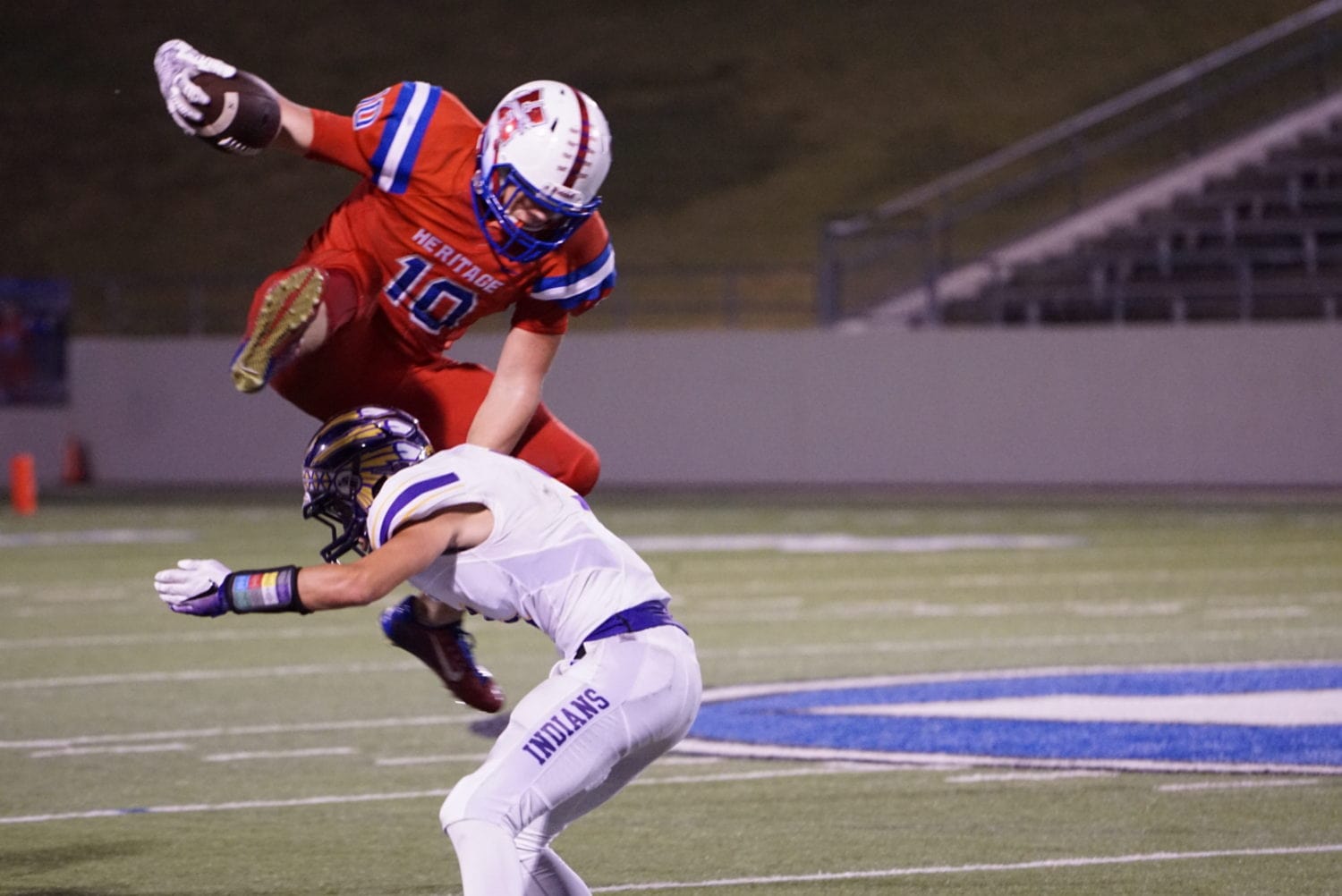 Photos by Evan Crawford of the Jaguar Media Program