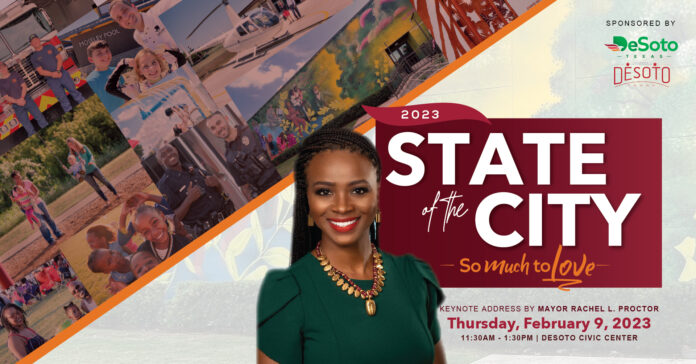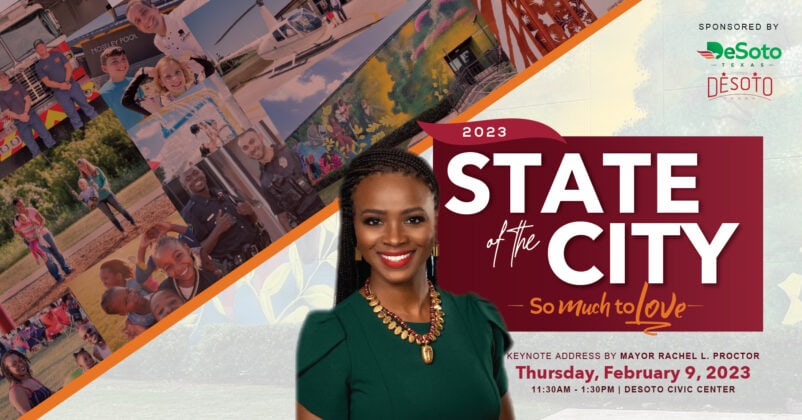 Taking A Look At DeSoto's Greatest Opportunities In 2023
DESOTO – The City of DeSoto is poised for a productive year in 2023 according to DeSoto Mayor Rachel Proctor and City Manager Brandon Wright.
This past Monday, the City of DeSoto had planned to hold their second Community Conversation on the vision & goals of the city's Comprehensive Development Plan that will include an update on DeSoto's Hampton Road Corridor Plan. The meeting, according to Wright, is just one of the ways the city will be moving forward to attract news businesses to the community. (Winter weather postponed the meeting)
At the moment Wright added "Some of our greatest opportunities include continuing to develop plans for constructing a new Aquatic & Recreation Center at McCowan Park followed by the reconstruction and redevelopment planning of Hampton Road between Pleasant Run and Belt Line."
"These are transformational efforts that will encourage both the development of a downtown and the growth of new businesses throughout the Hampton Road Corridor and throughout the City," Wright explained. "The new downtown environment that we envision for Hampton Road will be walkable, pedestrian friendly, and include restaurants and retail environments allowing residents to live, work, play, and shop all within the same area."
Infrastructure Improvements Continue
Transforming Hampton Road into that pedestrian friendly downtown neighborhood includes significant investment in the infrastructure to improve the street network, expand sidewalks, burying utility lines, and planning for spaces that invite people to walk and recreate. To that end the construction design of this complete roadway is underway, and it is expected will also bring DeSoto a first-rate competition pool and recreation center as well as the pedestrian-friendly, downtown area to attract retail and restaurant opportunities.
"In 2023, DeSoto will engage the community in the finalization of plans for these projects and bring them forward to the construction phase," Wright added.
The city is also going to be seeing several major roadway improvements. That includes West Parkerville Road improvement, which began January 9 to March 29; The Meadows Parkway, from April 20 to June 14; Uhl Road, from March 2 to April 10; as well as Old Hickory Road, and Silver Creek. There will also be the beginning of the city's road widening projects on Westmoreland Road, Pleasant Run Road, and Danieldale Road.
As noted, dates and times for these road projects are tentative due to a variety of circumstances. However, the DeSoto City Lights Newsletter noted per the executed contract, all will take 150 calendar days and the street reconstruction project is scheduled to be complete by the beginning of summer 2023.
"These projects will deliver long-awaited improvements to critical roadways for safe travel," Proctor said.
Projects Completed In 2022
Several large park projects have already been completed in DeSoto in 2022 including the all-inclusive playground at Ernie Roberts, improvements at Briarwood Park, and a beautiful renovation and addition at Moseley Pool.
And with these improvements DeSoto leaders hope the city's reputation for great parks will continue to get even better.
DeSoto will also continue to host public input sessions to invite the public into how the city will looks and feel.
DeSoto's Comprehensive Plan
Wright said take note in 2023 the Comprehensive Plan Update is under development and will serve as a blueprint to help guide development in DeSoto for the next 10 to 15 years.
"This plan will help the development community see that DeSoto is committed to specific types of development," he explained.
To learn more about DeSoto's Comprehensive Plan visit the project website at https://bit.ly/3Dh3dF2
DeSoto's New Logo & City Slogan
Of course, the city's new logo design is now complete boasting a fresh and modern look that better represents the core values and vision of all Desoto residents. And with the new logo comes a new tagline, telling the story of why there is "So Much to Love" in DeSoto.
DeSoto's new city logo process began in 2021 and is part of an ongoing evolution of the city's brand.
"The new logo tells a story of a place in the heart of the DFW area that has many opportunities, people from all walks of life, festivals, amazing culture, food and so much more," the DeSoto City website explains.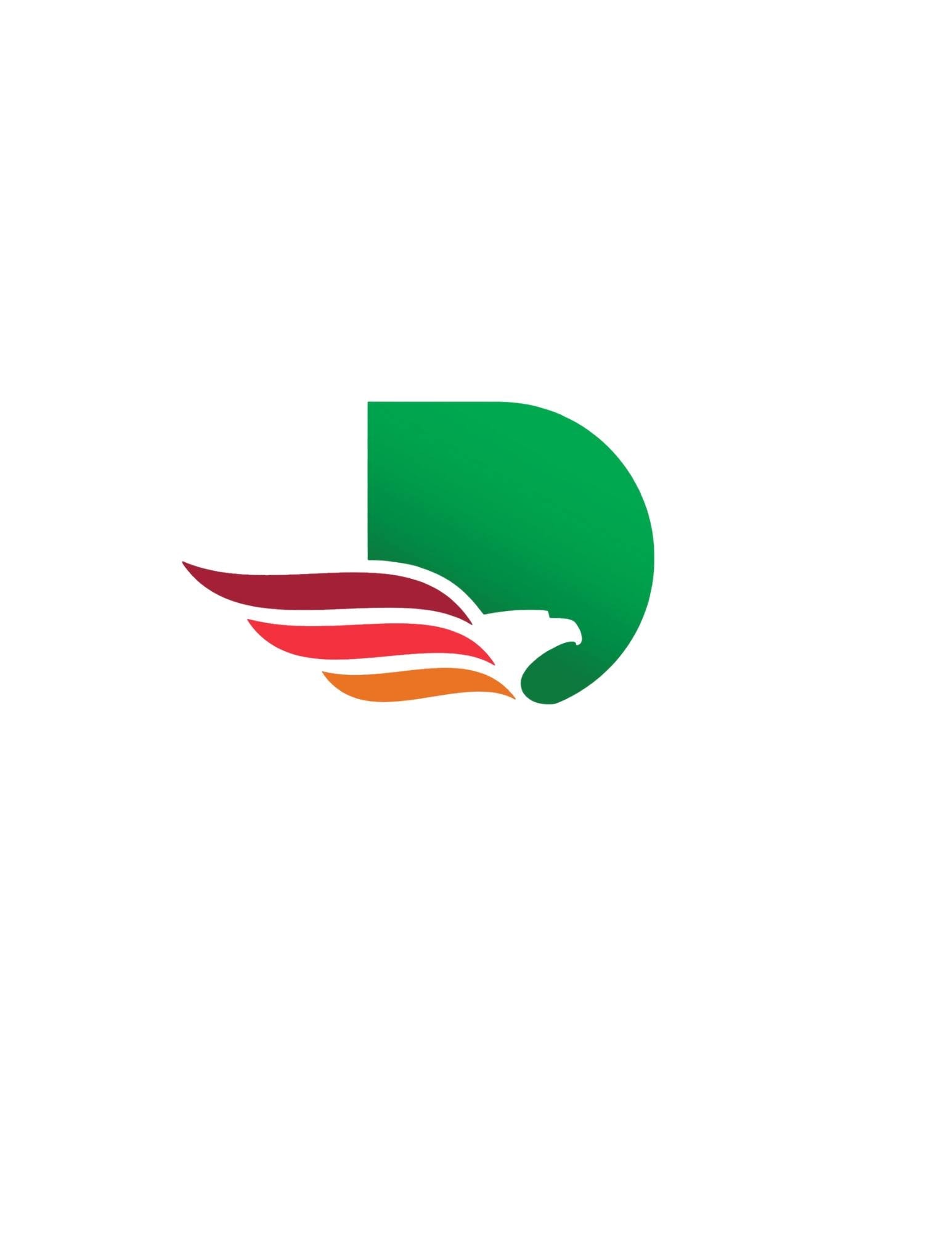 The new logo has a green "D" with an eagle and corral, red, and orange wings. The "D" stands for DeSoto, the eagle symbolizes strength, and the colorful wings symbolize diversity, authenticity, countless opportunities, innovation, and togetherness of the community.
The Desoto City Council fulfilled its two-year goal of lowering property taxes for DeSoto seniors by increasing the Over-65 Homestead Exemption amount from $30,000 to $40,000, which results in lower property tax bills for those on fixed incomes. However, they also spent time balancing population growth for government representation by completing redistricting based on the 2020 Census figures too.
Challenges & Opportunities
And there is the 2023 Texas Legislative Session poised to present, according to Wright "both a challenge and an opportunity with ongoing legislation proposed that erodes local decision making authority that directly impacts the day-to-day lives of DeSoto residents."
However, Wright added "This year, the DeSoto City Council adopted legislative priorities to share with State-elected officials that are aimed at improving the quality of life for DeSoto residents."
So for residents interested in getting more involved in DeSoto's process there has never been a better time.
Wright said, "The City of DeSoto has been actively encouraging more residents to get involved and to take advantage of City-sponsored volunteer opportunities."
In fact, in 2022, the city began hosting tables at City-sponsored events to engage residents and inform them about volunteer opportunities with City Boards and Commissions along with a Volunteer Fair that was very well attended. Right now, residents can also get involved with the City's Civic Academy and Citizen Police Academy, which have been running for several years. And in 2023, the Fire Department will host a Citizen Fire Academy.
DeSoto also operates a dedicated webpage through the City Secretary's office featuring all City related volunteer opportunities. If you are interested in volunteering with the City visit https://www.ci.desoto.tx.us/2090/City-of-DeSoto-Volunteer-Opportunities to see what available.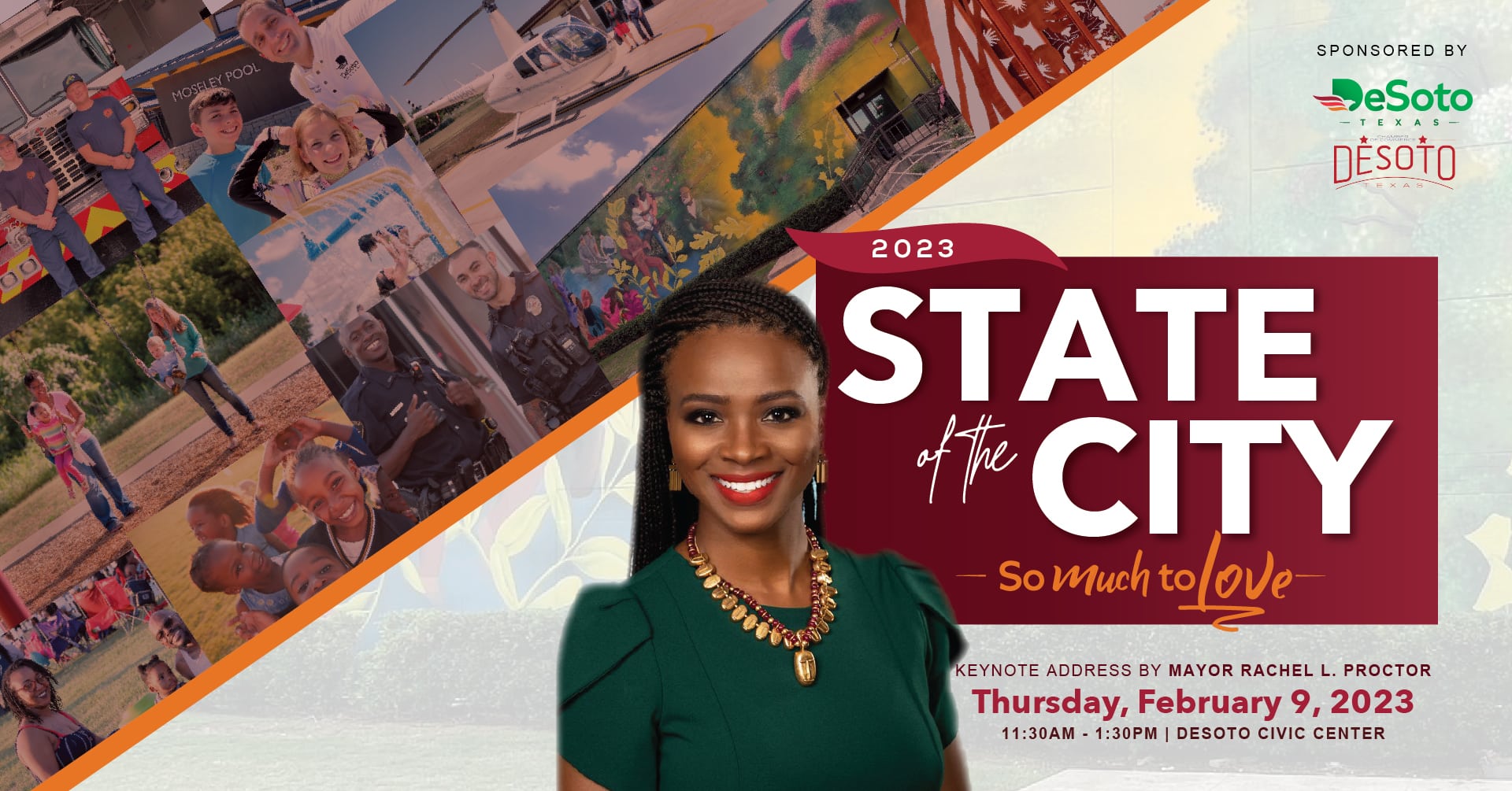 Mayor Proctor will deliver the State of the City on February 9, 2023, where residents can learn more about what's happening in DeSoto.