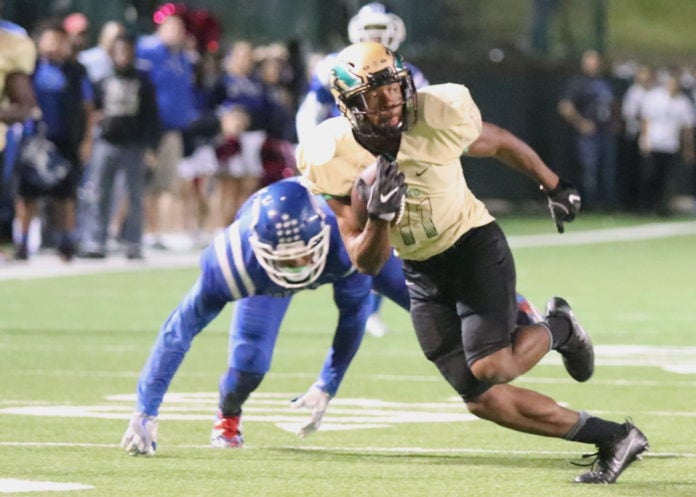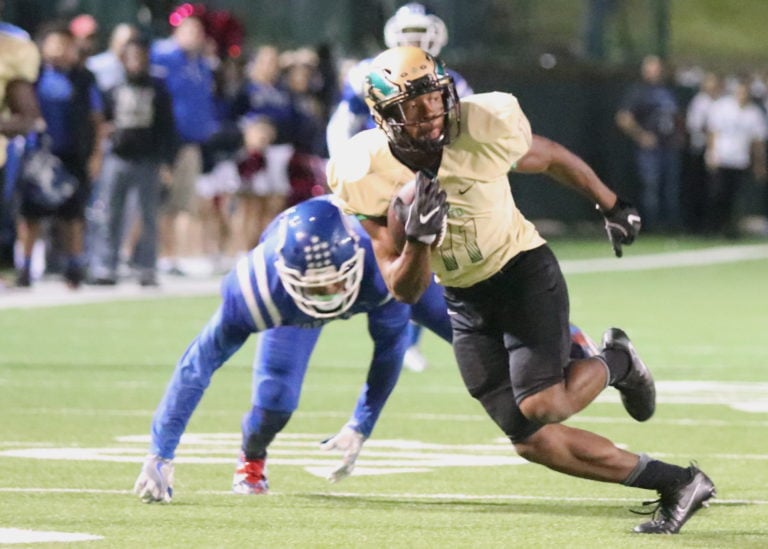 GRAND PRAIRIE—The DeSoto Eagles (6-0, 3-0) traveled to Grand Prairie Gopher Stadium with only one thing on their minds … domination. From the opening drive, the Eagles' defense exerted their strength and skill. They held the Gophers' offense to a -4 yards.
DeSoto led 14-0 in the first quarter after Jamonne Williams and Richie Washington scored one-yard touchdown plunges. Williams led DeSoto with 81 rushing yards and two touchdowns.
This momentum brought the Eagles offense on the field. They scored after just 11 plays. Senior Running Back Jamonne Williams scored the first touchdown of the game. During the first drive, he accrued 39 yards on 5 carries.
Grand Prairie (2-4, 1-2) Quarterback Joe Reyes had difficulty connecting with his receiving corps as the DeSoto defense forced three incomplete passes and held the Gopher ground game to nil. During the second drive of the game, the Eagles defense once again shut down Reyes and company. As a matter of fact, the only forward movement was the 15 yard penalty incurred by the DeSoto Eagles defense.
After forcing another punt, DeSoto Quarterback Shawn Robinson varied his play scheme, completing 4 of 6 attempted passed, culminating in another touchdown. The score became 14-0 with Robinson throwing for 212 yards in the first half alone.
Robinson helped put the game out of reach with another pair of second-quarter touchdown passes. The first was a 14-yard screen pass to Kylan Carter. After a defensive stop, Robinson hit La'Vontae Shenault in the back of the end zone from nine yards. Robinson did not play in the second half.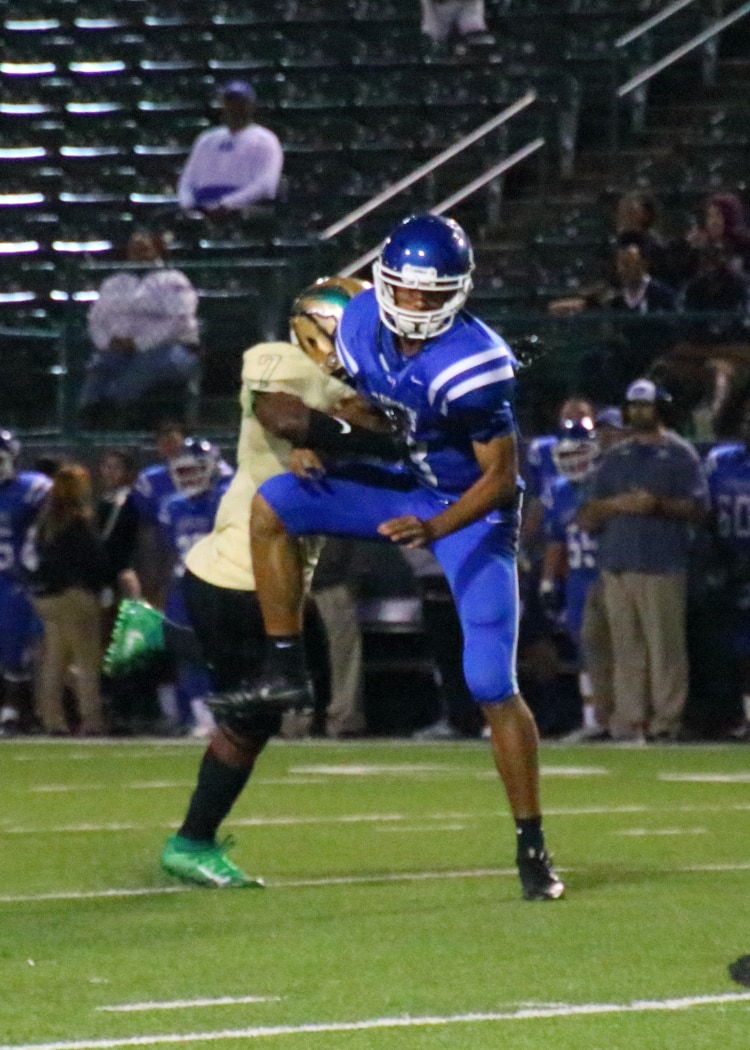 Second Half Shut Out
Grand Prairie was led by Senior Running Back Qualan Jones, who had 41 yards and a touchdown. The Gophers' first score came after Kicker Chris Garcia completed a 37 yard field goal in the second quarter. Two drives later with alternating rushes from Jones and Reyes finally made it into the endzone and within firing range of DeSoto.
The Gophers never caught up to the Eagles. Even with Robinson sitting out the second half, DeSoto held Grand Prairie to only one score in the final half.
The Eagles offense, led by Junior Quarterback Courtney Douglas, continued by putting 20 more points on the board.
The Eagles play host to Irving (1-5, 0-3) next Friday, October 14 at 7:30 pm.