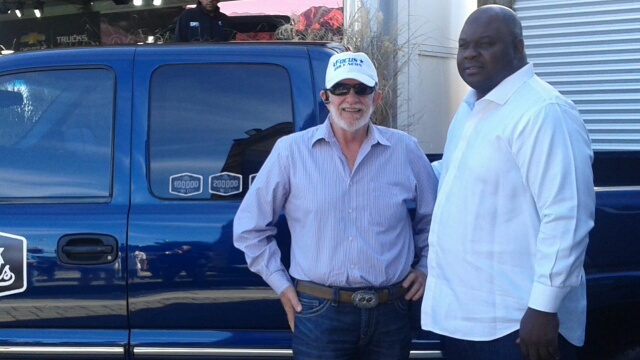 2016 State Fair of Texas Auto Show Gets Bigger Every Year
The State Fair of Texas auto show, the largest in the Southwest, keeps getting bigger each year. For 2016, the auto and truck displays seem to take over much of the 277 acres that comprise the fairgrounds. Hundreds of new cars on display fill the Automobile Building and the Centennial Building, while sexy new trucks beg for attention in a myriad of eye-catching areas on the fair grounds. Barkers like those on the Midway tout prizes, beanbag tosses, tire kicking, autographs, obstacle courses, and drive opportunities for their vehicles.
At the media preview for auto journalists, some manufacturers made especially exciting announcements as they revealed new vehicles. Since pickup trucks are so popular in Texas, and with the Texas Auto Writers about to choose this year's Truck of Texas, I'm going to focus on the trucks at the State Fair of Texas Auto Show.
There's Something 'Bout A Truck
At the huge Ram display just across from the Music Hall, several new trucks were introduced, starting with the Ram Rebel TRX concept, a 100 mph off-road machine with 575 HP that looks fiercely competitive. Members of the Texas Auto Writers Association were licking their lips at the thought of taking this beast for some off-road adventures. Currently only a concept, the Rebel TRX would be the most powerful half-ton truck the company has built, with a supercharged 6.2 liter HEMI V-8 engine.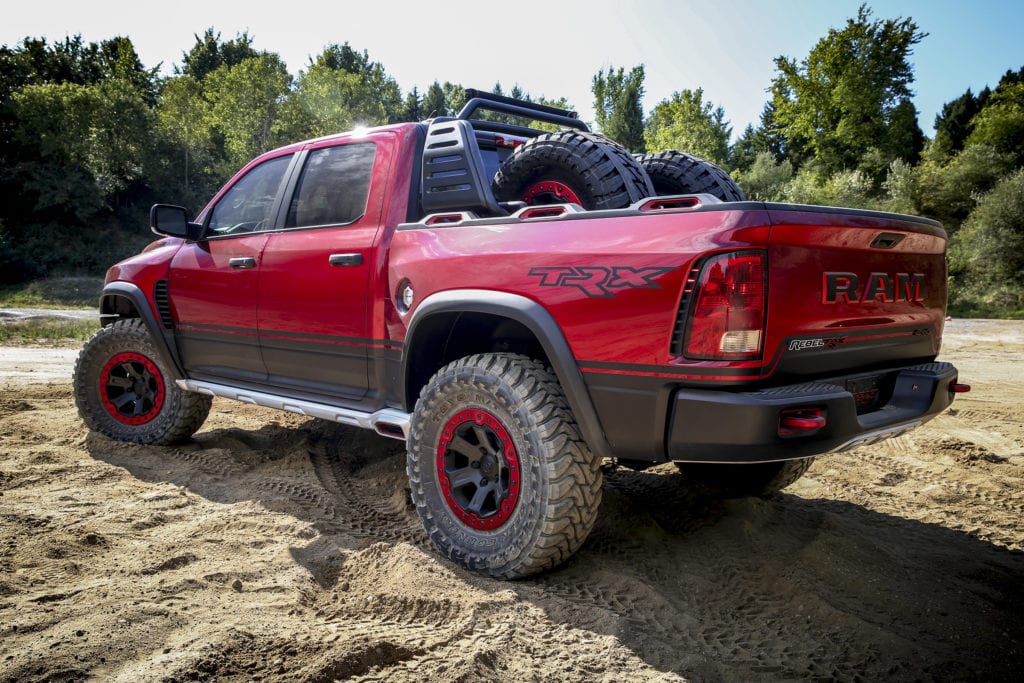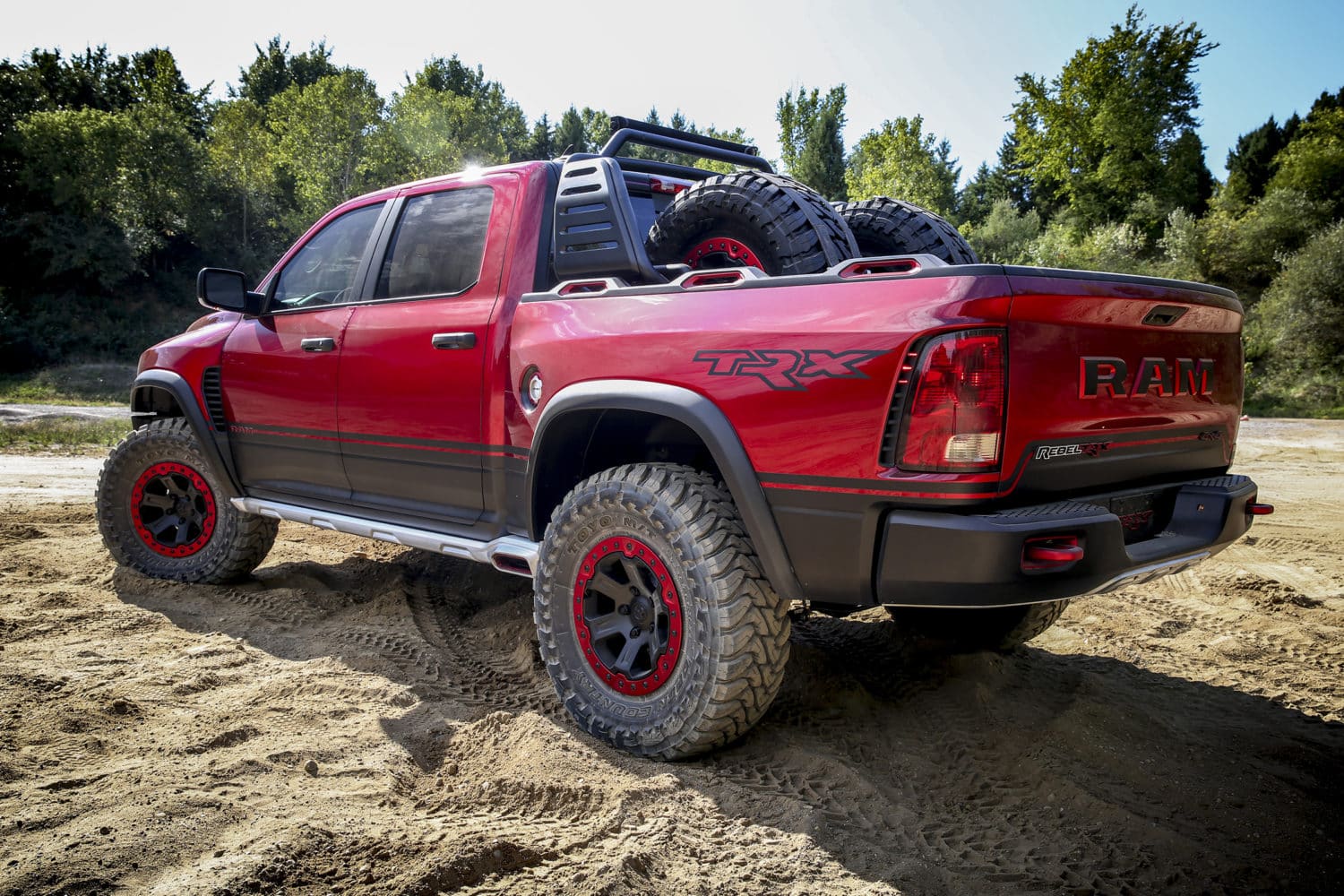 While journalists buzzed about whether the Rebel TRX could compete with Ford's legendary Raptor, the new 2017 Ford F-150 Raptor still drew a crowd. With a 3.5 liter twin-turbo EcoBoost engine, the Raptor produces 450 HP across a wide power band. Operating on a 10-speed transmission and exclusive transfer case with a six-mode Terrain Management System™, the Raptor is a promising beast. No truck lover would pass up any opportuity to test these two superb vehicles to see which one emerges as King of the Off-Road.
The winner of last year's Truck of Texas Award, Nissan Titan, invites athletes to compete on their rugged obstacle course for the Titan of Texas title. Nissan's slogan this year is "The Year of the Truck," so they're also giving free parking to all pickup truck drivers. That goes for any make or model, with free rides from the parking lot in the 2017 Titan and Titan XD. Every Wednesday through Sunday during the fair, obstacle course finalists will compete against past contestants of "American Ninja Warrior" TV show for a grand prize of $15,000.
Toyota brought their 2017 Tacoma TRD Pro, which they claim is "the world's most rugged and capable mid-size truck" for its Texas debut. They also featured two new 2017 RAV4 grades – Platinum and SE Hybrid. The RAV4 Platinum is a premium grade for active couples who have an adventurous lifestyle, but still want the best design, tech and luxury from a compact SUV. The RAV4 Hybrid has a more aggressive attitude by adopting the SE grade, which features a sport-tuned suspension like the gas model.
Honda brought the 2017 Honda Ridgeline, an innovative mid-size truck. It has been "redesigned from the ground up to offer both recreational and work users a higher degree of utility and versatility." The Ridgeline has a large, flexible cabin, robust cargo-hauling and towing capabilities, and a sleek but rugged exterior design. The Ridgeline's new premium features include standard LED taillights and available LED projector headlights and LED daytime running lights. In bed stereo is available, a first in any truck. The tailgate is also a first. It opens by swinging to the left, to the right, or flipping down like a traditional tailgate.
Chevrolet went a more historic route, unveiling a 16-year-old Silverado that has been driven over 375,000 miles by proud owner Lonzo Anderson. An Arlington resident and Dallas Police Department officer, Anderson was welcomed as the Official Chevy Truck Legend of Texas. His truck is on display for the run of the fair as "a testament to the most dependable, longest-lasting trucks on the road."
Jeep also deserves mention in this truck column, since the Jeep Grand Cherokee and Jeep Wrangler are the most frequent winners in the TAWA Truck Rodeo's SUV category. This year's display includes the luxurious 2017 Grand Cherokee Summit plus the capable Grand Cherokee Trailhawk. There's also a 75th anniversary special edition Wrangler with Jeep-exclusive green exterior paint.
Be sure and check out the what's new at the 2016 State Fair of Texas Auto Show and let us know your favorites.