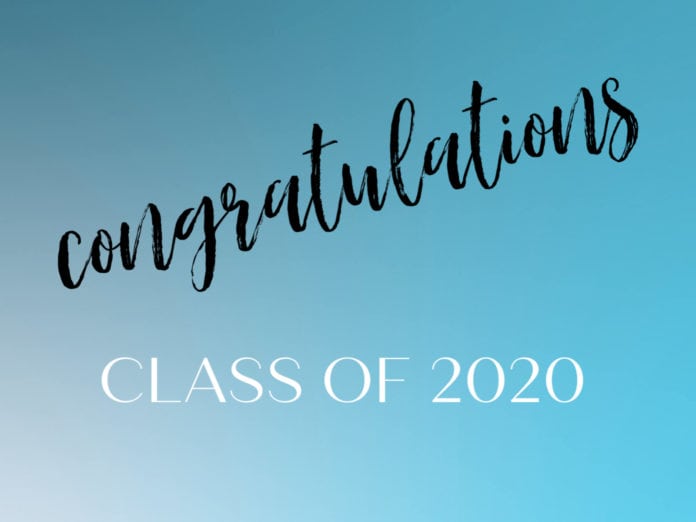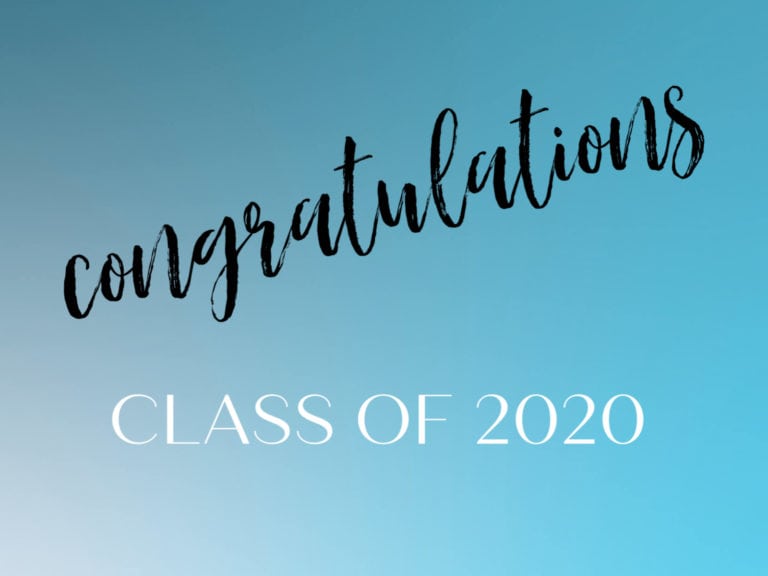 An Exciting Ending To An Unusual Senior Year
Most of the second half of Jered Wilson's senior year at Red Oak High School was, well, as he succinctly put it, boring.
However, it's coming to an exciting ending.
Like several other seniors in the area, Wilson will now be receiving his diploma in person when not too long ago that seemed like an impossibility. Oh, there will be social distancing, masks and the other necessary protocol that goes along with staying safe from COVID-19.
But he will also be receiving his diploma at the brand spankin' new Globe Life Field, home of the Texas Rangers baseball team – which has yet to play a game there, thanks to coronavirus.
"The second semester of my senior year I've spent a lot of time at home, and I'm an active person. I like to get out and do things," Wilson said, noting that he also understood the need for being safe. "I was coming to terms with having a virtual graduation, and then this happened."
"This" was the decision to hold graduation ceremonies at Globe Life Field. Red Oak is one of several area high schools that have selected the new ballpark at the site for graduation after considering all the most recent guidelines from Governor Greg Abbott's office and the Texas Education Agency.
In fact, Red Oak will be one of the first high schools to hold its graduation in the new facility, doing so at 2:30 p.m. May 31.
No ill people will be allowed
TEA guidelines for an outdoor ceremony includes the screening of all guests for health concerns. Any individual who has a cough, fever, chills, shortness of breath, sore throat, diarrhea, muscle pain, headache or has been exposed to someone with COVID-19 in the last 14 days must not attend.
The Mansfield School District has moved all six of its high school ceremonies to Globe Life Field. They were originally scheduled for the school district's fine arts complex. The schedule is:
June 2 – Legacy, 9:30 a.m.; Summit, 2:30 p.m.; Timberview, 7:30 p.m.
June 3 – Lake Ridge, 9:30 a.m.; Mansfield High, 2:30 p.m.; Frontier, 7:30 p.m.
"It was overwhelmingly clear that the desire of the MISD community was to hold a traditional ceremony as long as the proper safety precautions were taken. The district is delighted to provide our seniors a special, celebratory experience at a unique time for school districts across the nation," MISD Superintendent Kimberley Cantu said. "It's even more special that the seniors will get to experience this momentous time as part of the first events at the new Globe Life Field."
Duncanville High School has also joined the Globe Life crowd as it will be hold ceremonies at 8 p.m. June 20.
"While we know that this event is optional, for those that choose to participate, we want this to be an awesome experience," Duncanville Superintendent Marc Smith said. "We're also making sure we are following the guidelines of our state and local authorities."
Like Mansfield, the Grand Prairie ISD will hold several graduations at Globe Life over a two-day span. The schedule includes:
June 4 – South Grand Prairie, 2:30 p.m.; Dubiski Career, 7:30 p.m.
June 5 – Grand Prairie High, 1:30 p.m.; Crosswinds Accelerated, 5:30 p.m.; Grand Prairie Fine Arts Academy/Young Women's Leadership Academy/Grand Prairie Collegiate Institute, 8:30 p.m.
Cedar Hill pondering safe plans
While the Cedar Hill School District is still exploring ways to do an in-person graduation in a safe way, they have implemented a Plan B, a hybrid graduation ceremony. It will consist of a compilation of scholars in small groups. They'll be filmed individually giving their graduation speeches and accepting their diplomas.
The videos will be filmed May 26-27 for both Cedar Hill and Collegiate High Schools. Two family members per graduate will be able allowed to present their scholar a diploma.
A full edited video will be released to the public via a link on chisd.net and the district's YouTube channel on Thursday.
DeSoto ISD
The DeSoto School District has presented two options to the school board and community and is awaiting a decision. Those options include a virtual graduation or a June ceremony at Globe Life Park.
Lancaster High School
For Lancaster High School graduates, a modified, in-person ceremony is taking place in the Lancaster High School auditorium on May 19-21. The ceremony includes students and no more than four guests. Two of their guests will have the opportunity to present them with their diploma, and there will also be a photographer to capture the event.
In addition, the district will provide a pre-recorded virtual graduation ceremony that will be broadcast on the district webpage June 2. This will consist of a complete graduation ceremony, including a valedictorian and salutatorian address. There will also be photos of students and their accomplishments, along with a personalized message from loved ones that will be displayed as their names are called.
Midlothian ISD
Both Midlothian high schools will hold in-person graduation ceremonies at the MISD Multi-Purpose Stadium. Midlothian High will graduate May 29, and Heritage will follow May 30. Times are to be announced.
For Venus graduates, ceremonies will be held at 6 p.m. June 13 in Bulldog Stadium.
Both Waxahachie High and Global High will graduate in Lumpkins Stadium. WHS will hold their ceremonies June 5, and GHS will hold its ceremony June 6. Both ceremonies will be at 8 p.m.
Wilmer-Hutchins will hold a virtual graduation ceremony at 6:30 p.m. May 30.