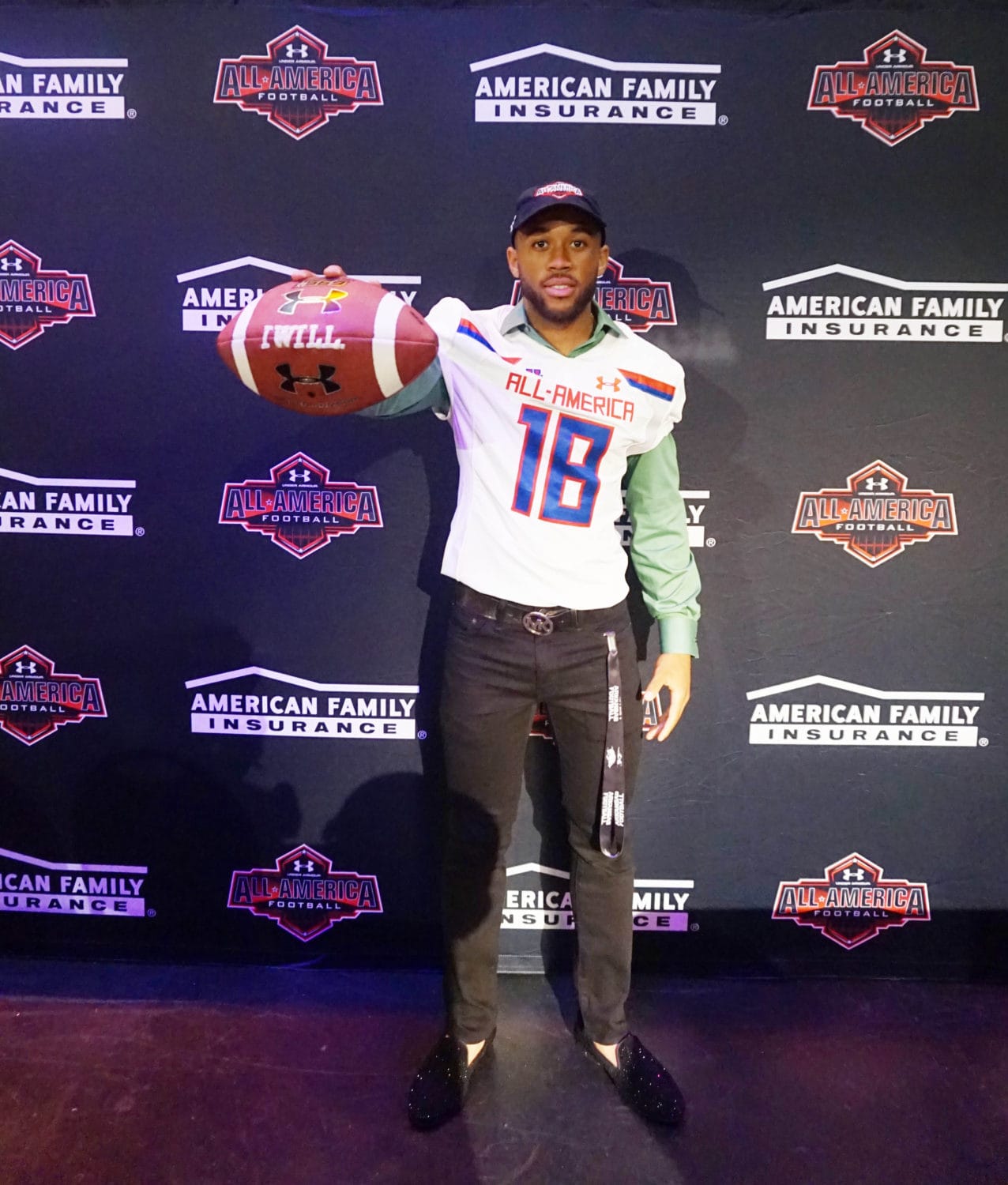 DESOTO—Defensive back Byron "B.J." Hanspard Jr. was officially honored with his Under Armour All-America Game jersey on Tues., Oct. 3 in front of his teammates, family, coaches, and fellow students during a press conference ceremony at DeSoto High School as part of the American Family Insurance Selection Tour.
Only the top 100 players from more than one million football players across the country, receive an invitation to take the field. The field of all the senior football players was dropped down to the 300 players before it was taken to the top 100 in the nation.
Hanspard is the No. 13 ranked athlete in the country and a top-15 overall prospect in the state of Texas. He is committed to play collegiately at the University of Arkansas.
The culling process was done by a panel. They compared all the players on film and in person. Besides their ability on the field, they also looked at what type of character each player had off the field and with their team.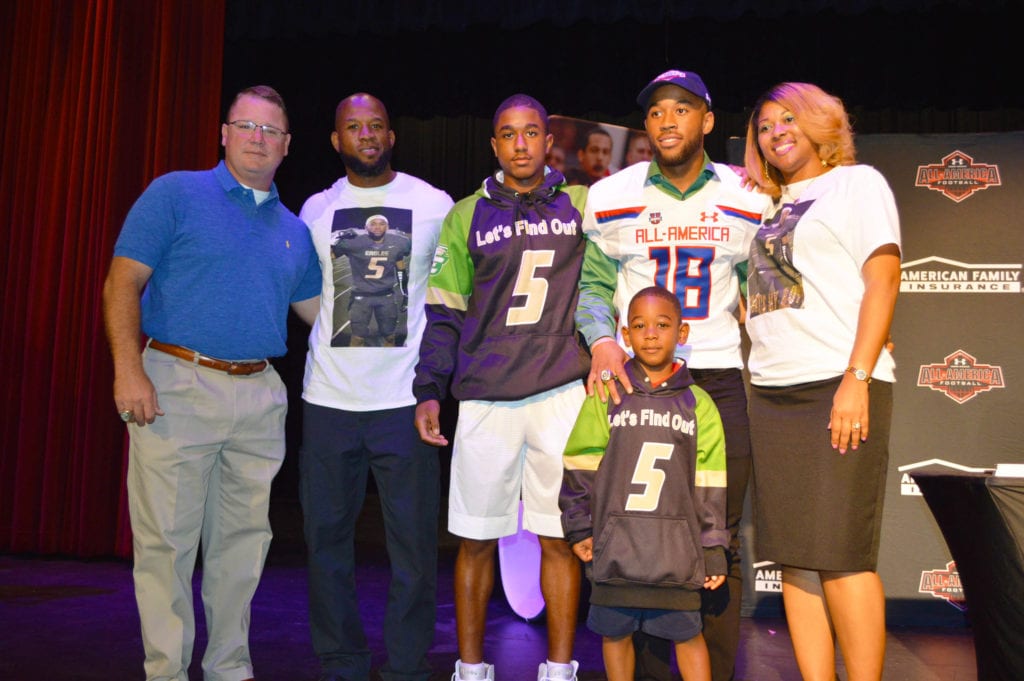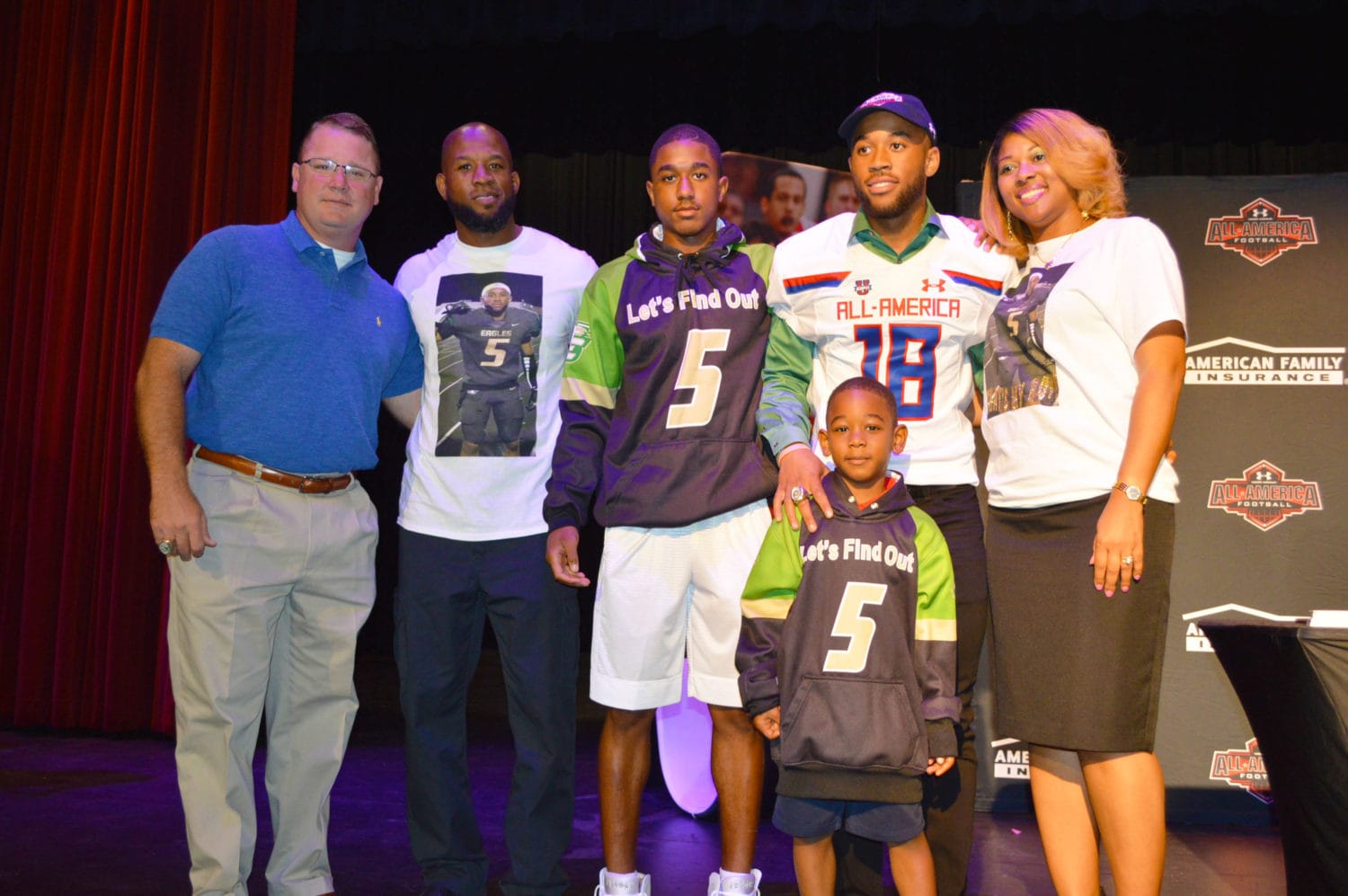 Football: The Hanspard Family Business
Hanspard, the son of former Texas Tech University standout Byron Hanspard — is committed to the University of Arkansas. He was an integral part of the defense that helped lead the Eagles to its first state championship in 2016.
Some of the great collegiate and professional players that played in the All-American Bowl game included 330 NFL picks. There were 77 first rounders, with two Heisman Trophy winners (Florida's Tim Tebow and Alabama's Derrick Henry). NFL greats Odell Beckham Jr., Zach Miller and Jamaal Charles also played in the bow
Hanspard got his honorary game jersey during a celebration at DeSoto High School on Tuesday. The event was part of the three-month American Family Insurance Selection Tour for the Under Armour All-America Game.
Hanspard is one of more than 100 players selected to compete in the 10-year anniversary game of. The annual Under Armour All-America Game presented by American Family Insurance is a nationally televised game.
The 2018 Under Armour All-America Game takes place Thursday, Jan. 4 at Camping World Stadium in Orlando, Fla. and airs live on ESPN2 at 6 p.m. EST.