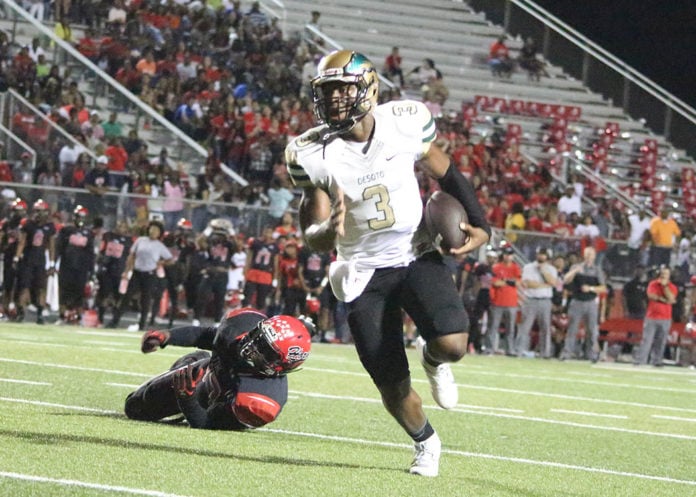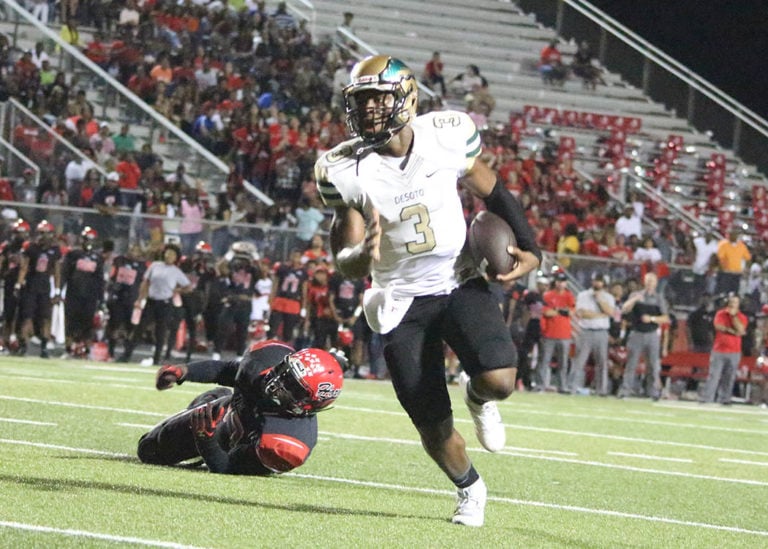 DESOTO—Coming off a bye week the DeSoto Eagles and Cedar Hill Longhorns are both rested and ready for the Battle Of Belt Line Friday night at Eagle Stadium.
"We're healthy and rested," said DeSoto Head Coach Todd Peterman. "No excuses The kids are very excited."
Facing off against neighboring Cedar Hill is always a highly contested game. The rivalry goes back farther than most can remember.
In 2015 the Longhorns routed DeSoto out of a District Champion title. Last year the Eagles got revenge twice. Once during the regular season play; then again with a 55-41 win during the regional championships at Cowboy Stadium.
The defending state 6A Champions have found that they have a target on their backs since the beginning. But Peterman contends that the his team is ready for anything.
"They are putting it all together and they are getting better each week," he said. "They are a very talented football team. As talented if not more talented as any team in the state."
Working Out the Kinks
Both teams have struggled to find consistency with their offensive lineups, but appears to have figured it out just in time for this storied rivalry. Peterman says his guys are close to the level of play that earned the ball club its first state title last year.
"We've we had three games and three different starting lineups. Now we are settled in and getting back to the point to where we were in the middle and end of last season."
Quarterback Courtney Douglas has provided a steady presence, completing 62.5 percent of his passes for 550 yards and seven touchdowns to no interceptions.
"[Douglas] He's come along tremendously; he stepped up ready to go. He had lead and is doing an exceptional job."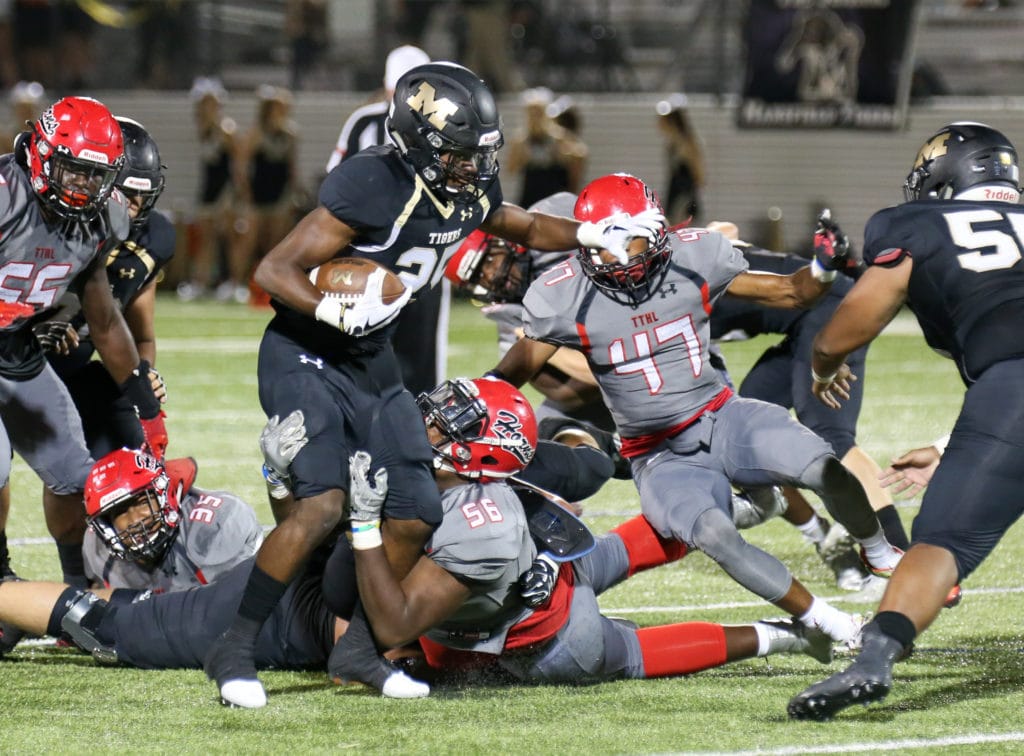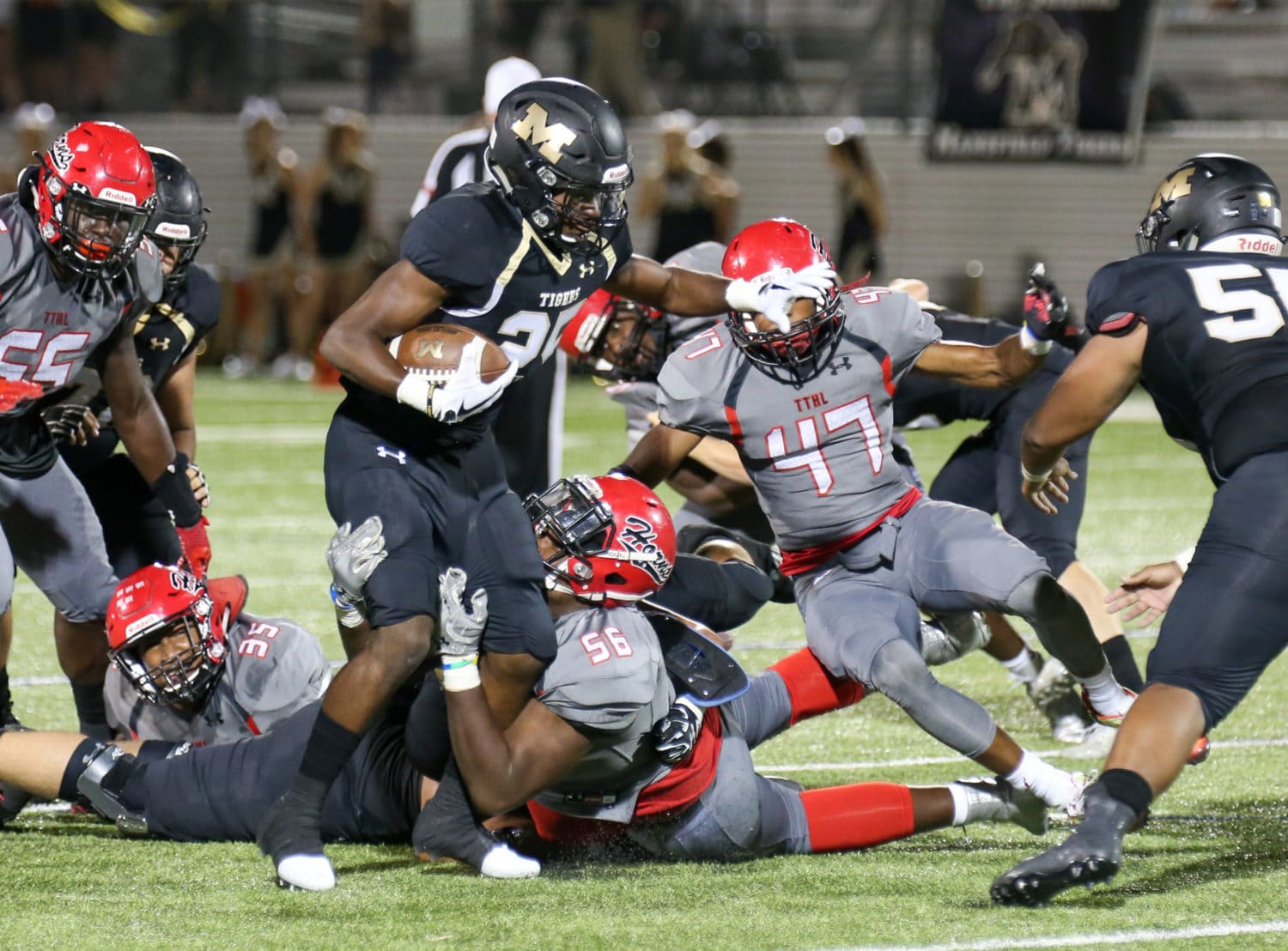 Longhorns In Fighting Form
After a rocky 1-2 start to the season the Longhorns seemed to have found their stride. September 15 at home they pulled a strong comeback 28-20, win over Mesquite Horn.
The win is even more spectacular considering that Mesquite Horn went into the matchup with a spotless record and a spread of at least 18 points.
The Cedar Hill defense, which forced four turnovers in the contest, came up with a fumble recovery early in the fourth quarter. That set up an 8-play, 59-yard scoring drive, with Fleming capping the series on a 23-yard run for a 28-20 advantage.
Despite the enhanced level of Cedar Hill play Peterman remains confident in his guys. Saying that their road back to the championship is one week at a time.
"We're playing as normal," he said in reference to any special preparations. "As we do with anyone."