2020 Cadillac XT-6 Is A Luxurious SUV
I remember the days when I was a youth, Cadillac was in the in the stratosphere of the automotive world. Owning a Ford, Chevy or Plymouth was the norm for the typical American family, but if you owned a Cadillac it meant you had truly arrived. Of course, my family never owned one – not even an older used model. We settled for multi-year-old vehicles which could be had for little more than a song.
My favorite older vehicle I have owned is a 1960 Cadillac that we picked up about ten years ago. I love the spacious interior cabin and the features inside. Of course, they do not begin to compare with everything in the new 2020 Cadillac XRT6 I recently drove for a week. As I settled in behind the wheel, I fondly thought of the older model, but marveled at how much has changed.
Modern Looks & Comfort
The XT6, a modern Crossover/SUV type of vehicle seats seven – comfortably I might add. Whereas my old Sedan DeVille could only seat six – uncomfortably! The bench seats stretched across the car for what seems like a mile (over 80 inches), but are stiff by modern standards. Rounding a curve in the land-yacht of the day could find occupants sliding from one side to the other if you could at least gather enough speed to do so – not an easy task in that the vehicle weighs in (5,100 pounds) far above the new XT6 and does not begin to compare with the power of any 2020 model.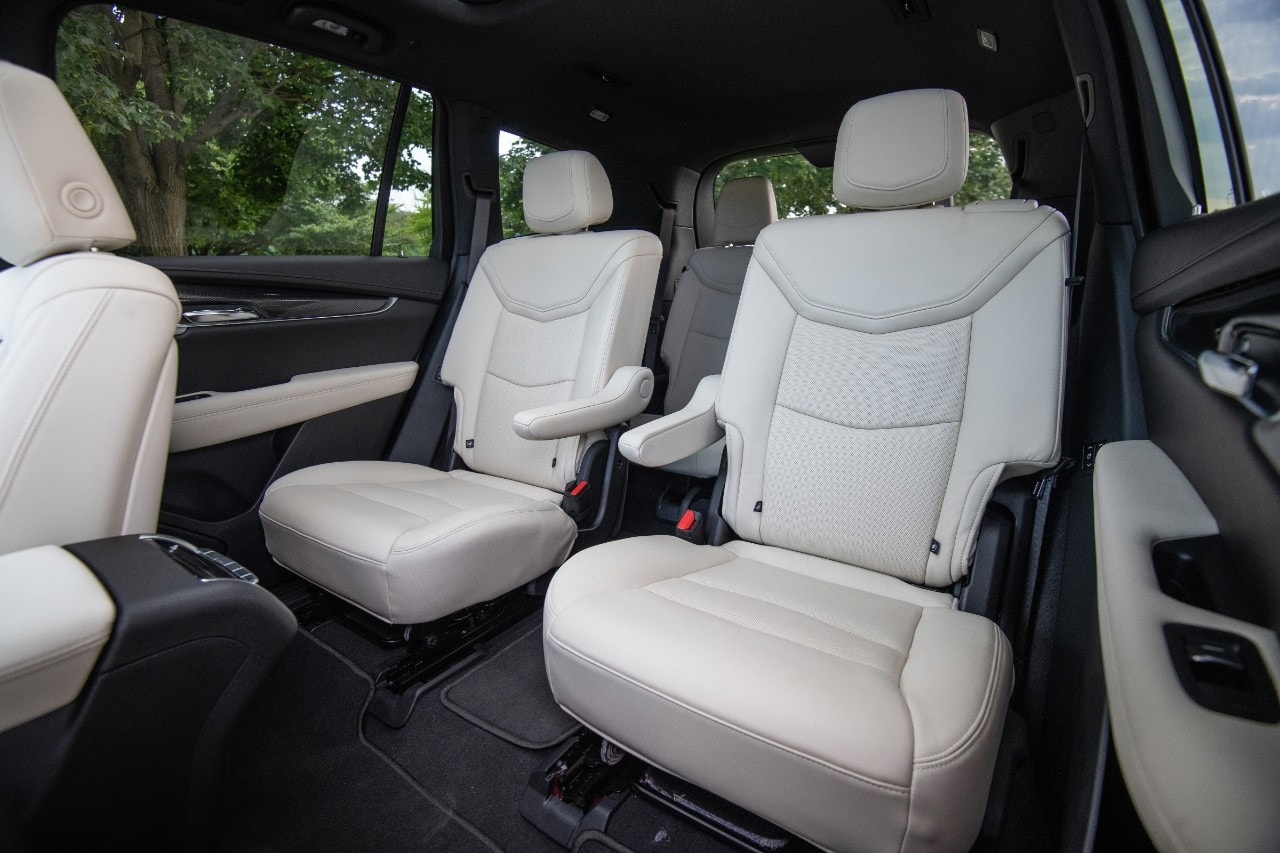 Mileage and Technology
In terms of EPA mileage, the advances are even more striking. The new XT6 weighs in at 18 city and 25 highway EPA miles per gallon. My old model does about four! Good thing it does however since filling the 19 gallon tank on the new XT6 at 2.15 a gallon does come to a bit more than it did in the day of 19 cents per gallon "Ethel" fuel that was required back in the 60s. The fuel tank capacity is about the same at roughly 18 gallons, so one can go around twice as far in the new XT6 – I never got to test how far I could personally go in it because I didn't even come close to running out of fuel thanks to the nine-speed automatic (vs a four speed in 1960).
The standard features on the new Cadillac XT6 were not even in the realm of dreams back in 1960: HD Rear Vision Camera with Remote Wash, Forward Collision Alert, Following Distance Indicator, Automatic Emergency Braking, Front Pedestrian Braking, Front and Rear Park Assist, Lane Change Alert with Side Blind Zone Alert, Rear Cross Traffic Alert, Lane Keep Assist with Lane Departure Warning, Safety Alert Seat and Speed limiter.
Or course, the options provide "extra credit" dreams: Rear Camera Mirror with Remote Wash, Enhanced Automatic Emergency Braking, Adaptive Cruise Control, Advanced Automatic Parking Assist with Braking, Rear Pedestrian Alert, HD Surround Vision, Surround Vision Recorder, Head-up Display, Reverse Automatic Braking, Night Vision, and Hitch Guidance (with Hitch View).
I love the styling of the 1960 Cadillac but the practicality and features of the new XT6 make it a true winner in all other aspects of the driving experience!