Two Best Southwest high schools won major awards in this year's record-breaking Dallas Summer Musicals High School Musical Theatre Awards. The sixth annual awards were held at the Music Hall at Fair Park May 18.
Mansfield High School senior Shelby Priddy won Best Leading Actress, a $10,000 scholarship and a trip to NYC to compete in the national high school musical theatre awards. Shelby was nominated for her role as Jo March in "Little Women."
Waxahachie High School sophomore Sam Linguist won Best Featured Actor for his comedic turn as Christopher Beiling in "Curtains."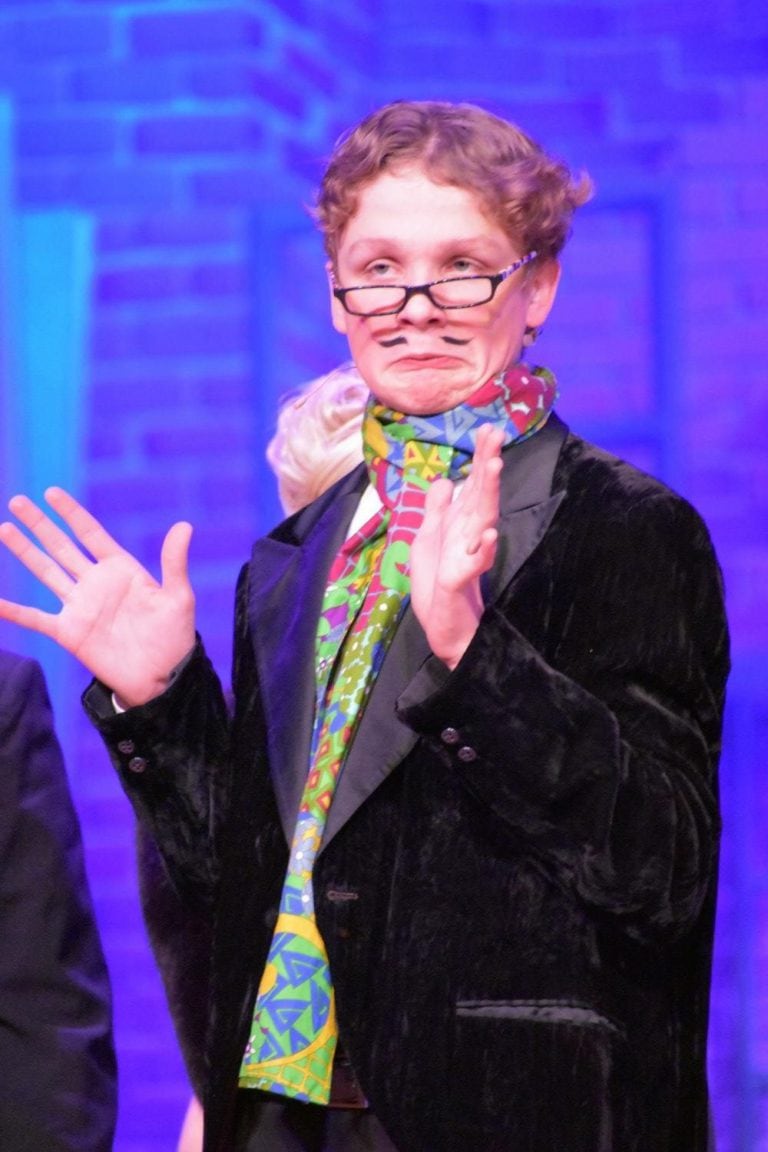 The 2017 Dallas Summer Musicals High School Musical Theatre Awards featured 76 schools showcasing 78 productions, representing 40 school districts across North Texas and Oklahoma. This was the largest number of schools, teachers, and students taking part in the program. Recognized by The National High School Musical Theatre Awards and patterned after Broadway's Tony Awards®, DSM HSMTA celebrates the power of the arts to significantly improve all areas of education.
Mansfield High School Senior Shelby Priddy Won Best Actress
We were able to talk with Shelby, Sam and two of their directors recently about the awards. Shelby and Mansfield HS Head Theatre Director Atraniecia Starr were still exuberant about the awards show. Starr said this was the third year Mansfield HS had participated in the DSM HSMTA. While they had been nominated each year, winning best supporting actor and best orchestra in 2014, this was their first major scholarship award.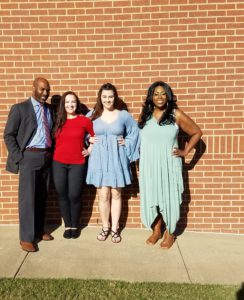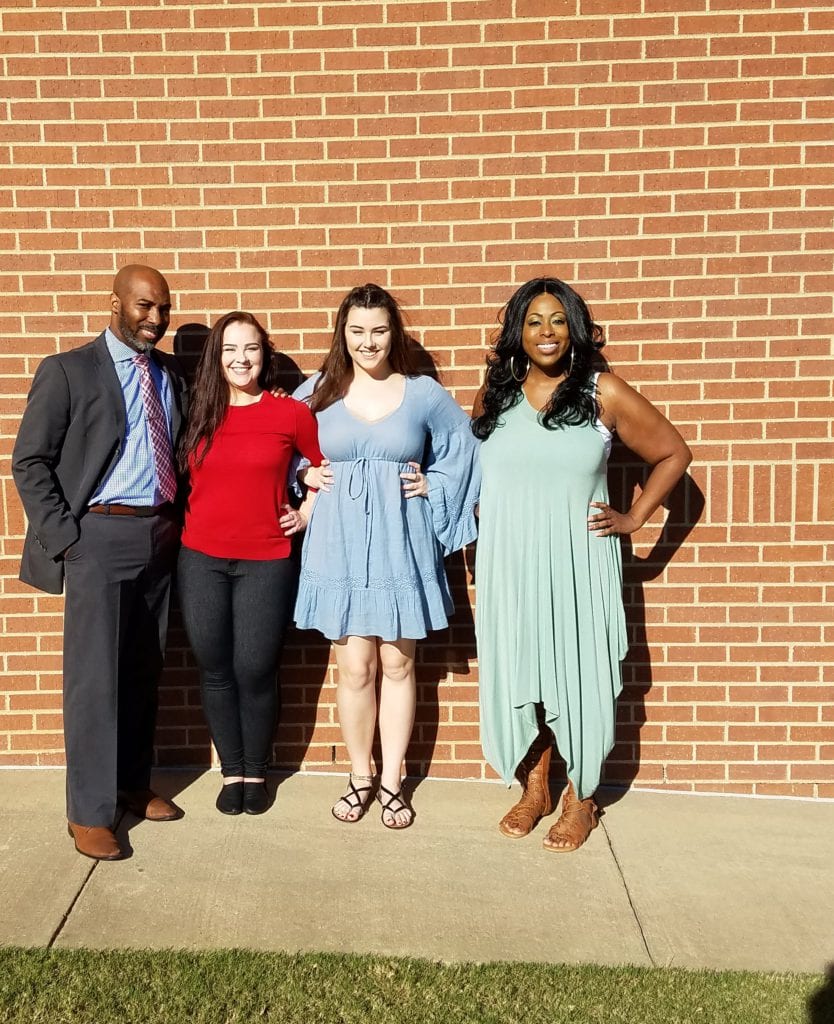 Starr said that Mansfield's choir and musical director Reginal Wright was also nominated for best musical direction, and Hailey Hatfield was nominated for best supporting actress this year. Other Mansfield High School directors include Band Director William Ludlow, Assistant Director/Interp. Sherry Wright, and Assistant Director Tech. Kirk Corley.
Shelby said, "I was really, really shocked when they called my name. All the other nominees are extremely talented and it could have been anyone of them. I was nominated for playing Jo March, who was almost like a forerunner of a feminist in the 1800s in that she wants to write books instead of get married."
An alto soprano, Shelby said she sang a majority of the solo numbers in the musical, based on the classic novel by Louisa May Alcott. The daughter of Dr. David Priddy and Libby Priddy, Shelby has participated in musicals since her freshman year. She has starred as Belle in "Beauty and the Beast," Ariel in "The Little Mermaid," and Mrs. Lovett in "Sweeney Todd."
Shelby says her parents have been very supportive of her musical journey. Her family, including grandmother and her married sister who teaches in Conroe, were all in the audience to see Shelby win the coveted best actress award May 18. Shelby plans to use the scholarship funds to continue her education at Texas Christian University in Fort Worth. She has a special relationship with TCU since her parents, an aunt, and her grandfather all attended there.
Shelby is excited about the upcoming trip to NYC since this will be her first time to visit there. "I don't know much about what we'll be doing that week," she said, "except rehearsing and competing. But it will be so rewarding to learn from all those professionals and to perform on a Broadway stage."
Starr has been teaching for 16 years, coming to Mansfield from Lancaster ISD in 2009. "Working with talented students like Shelby has been an honor," she said. "Teaching has been very rewarding and given me a purpose in life. For this musical, the kids really grew to love the story. They became like family just by being in the show."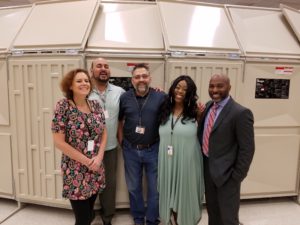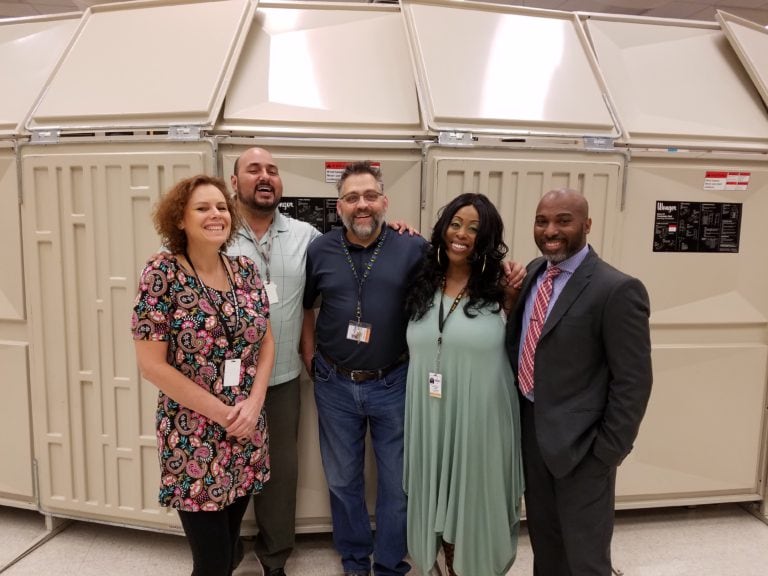 Starr said, "We also have a really great support system at Mansfield, especially from Principal Jennifer Young, Assistant Principal Libby Priddy, Assistant Fine Arts Director Dr. Chuck Roe, and Fine Arts Director Dr. Russell Sanders. Plus the community of Mansfield has always given us support."
Waxahachie High School Sophomore Sam Linguist Won Best Featured Actor
Waxahachie High School sophomore Sam Linguist won Best Featured Actor at the DSM HSMTA. He said, "Everyone in my family, except my brother Conner who was away at school at Trinity University, was there for the awards show. The whole theatre department turned out as well. But I was really surprised when they announced I'd won, I really expected one of the other nominees to win, especially since I was just a sophomore."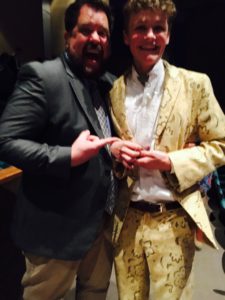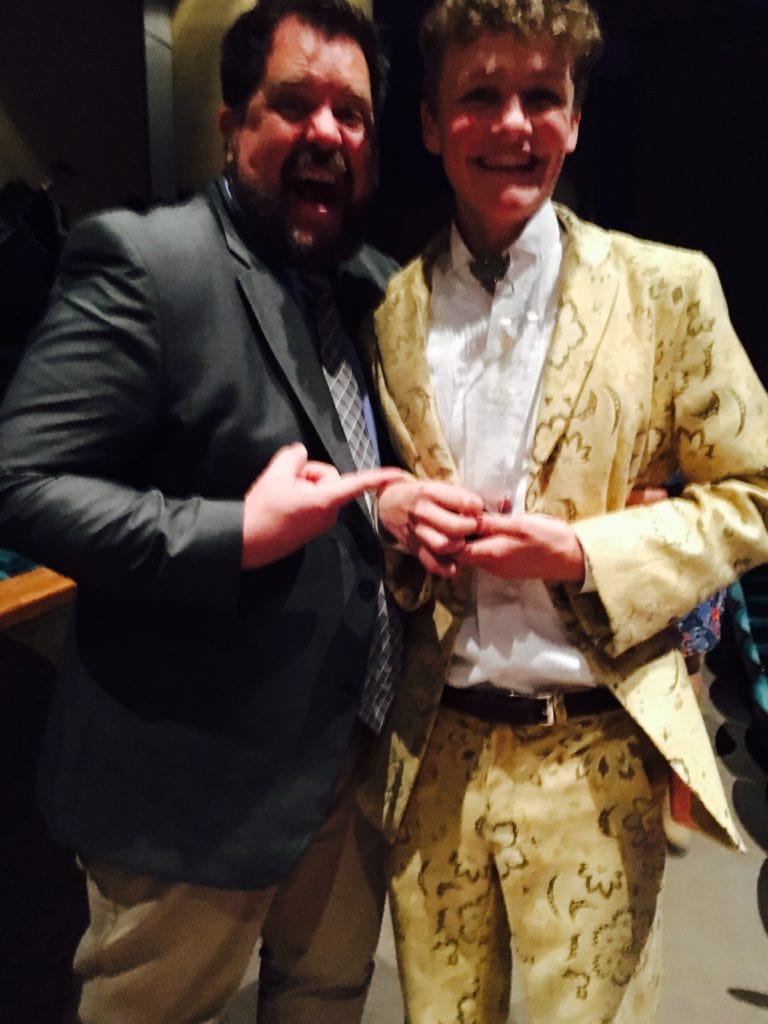 Waxahachie High School Theatre Director Andy Reynolds said, "I knew right away he was going to be great as the flamboyant director Christopher Beiling in 'Curtains.' Everyone loved all of his clever hand gestures and one-liners; a lot of Sam's own quirkiness went into playing the character. Plus he showed great comedic timing. He had the audience rallying behind him even when his character is not supposed to be very likeable."
Reynolds said he was pleased to have an opportunity to teach drama at a school with so many different kinds of kids. He also praised the great community support for fine arts and drama he's received in Waxahachie and Ellis County.
"You wouldn't expect this town to be such a mecca for theatre work like it has been," Reynolds said. He has taught at Waxahachie High School for 15 years, and said Waxahachie has participated since DSM first started the awards program with only 28 schools.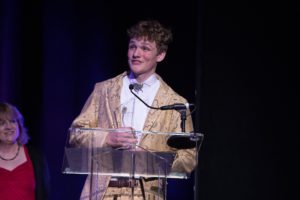 "We have one of the most nominated schools," Reynolds said, "winning six awards including Best Musical and Best Actress for our production of 'Spamalot' last year."
"This year we had three awards for 'Curtains,' including Best Musical Direction and Best Orchestra plus Sam's award," he noted. "Tracy Jordan, Director of DSM HSMTA, does a really good job giving kids the opportunity to shine in the world of Texas theatre, whether or not they want to pursue a career onstage or behind the scenes."
Reynolds said he was also fortunate to have great support from parents who work as volunteers behind the scenes. These volunteers include Sam's parents, Dr. Peggy and Dr. David Linguist, he said.