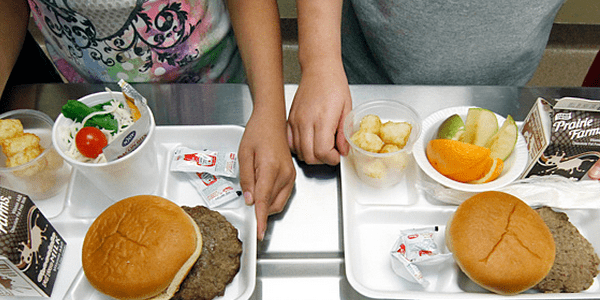 AUSTIN—After repeated thwarts from conservative members of the Texas House, Rep. Helen Giddings' "Lunch Shaming" bill was revived late Saturday. The highly visible bill seeks to keep schools from stigmatizing children while trying to collect parents' lunch debts.
In the past if a student's lunch account was in arrears that warm lunch would taken away and thrown into the trash, often in front of them. They are then given a cold bag lunch – which often time amounts to a sandwich or cheese crackers, a fruit and milk.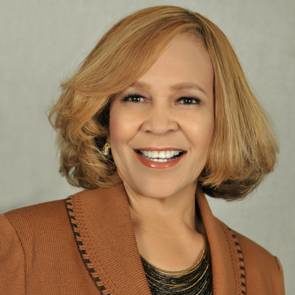 DeSoto Democratic Representative Helen Giddings introduced a full bill banning that. The bill was taken off the House of Representatives' calendar twice and opposed when amended to two other senatorial bills. By Friday officials in the District 109 office thought all was all but dead.
"We attempted to change this policy four times before passing this bill. We simply could not give up. These kids deserve better," said Giddings.
Rep. Diego Bernal, D-San Antonio, included language discouraging "lunch shaming" Saturday on a separate bill allowing surplus food to be donated at public schools.
SB 1566 was unanimously approved and is enroute to Governor Greg Abbott's desk.
"This amendment is instrumental in the effort to end so-called 'lunch shaming' in our state. School boards across the state will have the authority to seek public input, undergo a transparent process, and end this horrific practice once and for all," said Giddings.
Local Implementation
Now local school boards will have the ability to set grace periods for students who have exhausted their meal accounts.
"I have faith that our trustees will represent the thousands of people who have expressed their astonishment and horror when they heard of this unjust practice," Rep. Giddings continued. "One out of every four children in Texas is food insecure. We have an opportunity to help these children and ensure their focus is on their education, rather than their next meal."
DeSoto Independent Schools in Giddings' home district emphatically agrees with the newest legislation.
"We support the bill," said DeSoto ISD Spokesperson Beth Trimble. "Because in DeSoto we don't believe in lunch shaming. We are committed to nourishing the minds and bodies of students. It's about kids first."
According to DeSoto ISD Child Nutrition Liaison Sonya Jackson, the lunch shaming law is a good idea but it's something that's been policy in DeSoto for years.
"Were already there. We go ahead and let students go ahead with their lunch. We don't take trays from students," said Jackson. "However we do follow up with phone calls and notes home to parents."
A district employee for 29 years Jackson says it happens more often than you think in the suburban district.
In fact DeSoto offers free breakfast for the entire district. And students who do meet household income requirements only pay for (reduced or full price) lunch.
Summer Hunger
While the lunch shaming bill is a major victory for Giddings and middle income families starting in the fall of 2017. But there are a number of students who are facing food instability sooner than that.
During the summer months, children do not have access to school lunches and school breakfast programs that provide nutritious meals throughout the school day. Instead, they are left unsupervised and unaware of when they will be eating their next meal.
Fortunately, there are programs that help.
DeSoto ISD offers free nutritious meals this summer for all children ages 1-18. The Summer Food Service Program includes free breakfast and free lunch for any child. No advance qualifying or registration is required.
Meals will be free for children 1-18 years old without charge and are the same for all regardless of race, color, national origin, sex or disability, and there will be no discrimination in the course of the meal service.
Breakfast is served daily from 7:00 – 8 a.m. at all locations and Lunch is served at various time depending on location. For a full list of menus and locations near you visit www.desotoisd.nutrislice.com or download the Nutrislice app free from your smartphone.
Children do not need to be part of DeSoto ISD to participate. This program is provided by the Texas Department of Agriculture throughout the state of Texas. To locate other participating sites call Texas 211, text FOODTX to 877-877 or visit SummerFood.org.