Flower Mound High School Twins Nominated For DSM High School Musical Theatre Awards
Talented twins Chad Sinks and Chandler Sinks were both nominated for DSM High School Musical Theatre Awards. Chad is nominated for Best Supporting Actor for playing Will Parker in Flower Mound High School's production of "Oklahoma." Chandler is nominated for Best Actor for playing Curly in the production. Scott Taylor is the theater director at Flower Mound High School.
Dallas Summer Musicals High School Musical Theatre Awards (DSM HSMTA) will be held Thursday, May 18 at the Music Hall at Fair Park. This year's award competition broke records, featuring 76 schools and 76 productions. Forty school districts from North Texas and Oklahoma, including seven private schools, competed in the sixth annual awards showcase. Three schools entered two musicals this year, while Keller ISD combined efforts of four schools to create a big production of "Grease."
The HSMTA showcase features 500 talented students performing with a professional 25 piece orchestra. They will compete for 16 awards and 17 scholarships during this exciting showcase.
DSM HSMTA event chair is John R. Clutts, with Patty and Berry Epstein as honorary chairs. Leah and Jerry Fullinwider are founding donors of the program. Ron Corning of WFAA TV fame will serve as emcee for the event.
Tony Nominee Stark Sands Will Appear and Perform
Two-time tony Award® nominee Stark Sands will appear and also perform at the event. He will accept the Fullinwider Award for his roots and educational years in the Dallas theater community. Sands is a Dallas native who attended Highland Park High School. He is known for his role as Tunny in the original Broadway cast of "American Idiot," and originating the role of Charlie Price in "Kinky Boots" on Broadway.
DSM High School Musical Theatre Awards celebrates the power of the arts to significantly improve all areas of education. Since DSM's first HSMTA in 2012, it has developed into a regional program. Schools as far away as Lubbock and Oklahoma plus new and returning schools from North Texas are included. DSM's HSMTA is the largest program of its kind in Texas, and the second largest in the nation. DSM HSMTA has been recognized by The National High School Musical Theatre Awards as their official affiliate program for North Texas.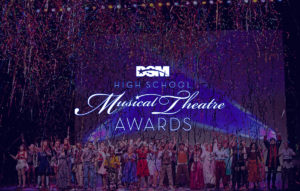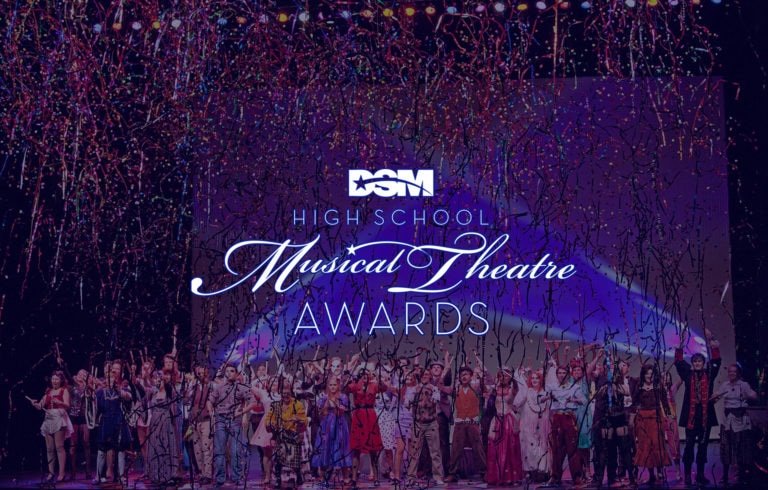 The evening begins at 5:30 p.m. with Red Carpet arrivals by the nominees. A VIP reception for sponsors, judges and DSM executive board members will be held at 6 p.m. The show begins at 7 p.m., with performances from the Best Actor, Best Actress and Best Musical nominees accompanied by a live orchestra. Winners and scholarship recipients will be announced.
In the past, seven scholarships and awards have been presented to deserving students. DSM HSMTA will award 17 scholarships for 2017. This year's College Scholarship program includes ten Ambassador Scholarships at $1,000 each, five Theater Major Scholarships (in all areas of theater) at $5,000 each, and two $10,000 scholarships for the Best Actor and Best Actress winners.
Dallas Summer Musicals High School Musical Theatre Awards Presents Scholarships
DSM HSMTA is the only program in the nation, other than the National High School Musical Theatre Awards (the Jimmy™ Awards), to offer Best Actor and Best Actress winners $10,000 scholarships to continue their education. To date, DSM HSMTA College Scholarship program has awarded $135,000 in cash scholarships to deserving students. DSM has also launched a scholarship endowment drive to raise $1,000,000 to be used for future DSM HSMTA scholarships. DSM HSMTA has already raised $270,000 through this initiative.
A three-judge panel of entertainment industry professionals and veteran educators visit each high school and judge the performers in 16 categories: Best Musical, Best Direction, Best Musical Direction, Best Choreography, Best Orchestra, Best Scenic Design, Best Costume Design, Best Lighting, Best Ensemble, Best Crew, Best Actor, Best Actress, Best Supporting Actor, Best Supporting Actress, Best Featured Male Performer, and Best Featured Female Performer. Ballots will be tabulated by the accounting firm of Grant Thornton – the official ballot professional service partner of the 2016 Tony Awards®.
Winners of the Best Performance by an Actor and Actress not only receive a $10,000 scholarship, but also an all-expense paid trip for five days to New York City. There they will represent their high school in the National High School Musical Theatre Awards (the Jimmy™ Awards) for the chance to win prizes and other scholarships, which vary by year.
A complete list of the 2017 DSM HSMTA nominees is available at http://budurl.com/HSMTAnoms. Single tickets for The 6th Annual DSM HSMTA start at $20 and are on sale at www.DSMHSMTA.org or by phone at 1-800-745-3000.
Dallas Summer Musicals season sponsors are American Airlines, The Dallas Morning News, Texas Instruments and WFAA Channel 8. People Newspapers is the event media sponsor.