Steven Moss Discovered His Love of Band As a Freshman
RED OAK—Back in his freshman year of high school, Red Oak Band Director Steven Moss thought his direction in life was going towards the skies.
Growing up with a dad in the military and being a member of the Junior Reserve Officer Training Corps (ROTC), it was the next logical step in life.
However, in the 10th grade, a friend asked him to join band. Steven was a bit reluctant. He thought he was getting a late start, but decided to go for it anyway.
The rest goes down in band director history.
From Top Gun To Top Brass
"I loved every bit of it. I just couldn't get enough of it. I couldn't get enough of music. I couldn't get enough of what I perceived to be a really cool culture of band kids. It was different than ROTC. I can't think of one single thing I didn't love about it."
When his dad returned from Iraq (Operations Desert Storm-1991), he found out that Steven had forged his signature for a schedule change so he could be in band. He then went to visit the band director to ask what Steven could do to be a "top rank" in the band.
After explaining that the band really didn't equate to the military, she told Mr. Moss that Steven would have to practice for two hours a day to make the All-State Band because of his late start.
Being added to that select group would be a pretty big deal. Mr. Moss thanked her, and they went home.
Steven remembers his dad telling him, "You will practice two hours a night. You are the one that chose this. You were the one who was dishonest."
Guess who was in the All-State Band seven or eight months later?
Yep, Steven Moss.
Focusing On The Future
Steven Moss primarily played the trombone. He recalls hearing various types of music from a nanny and hearing military bands on bases.
Moss was so in love with music it would stop him in his tracks at times.
"I was moved to stillness when listening to groups play. I just didn't know it at the time. You know how it is. Whatever you're looking at, you're looking for, and whatever you're looking for, you're looking at. Sometimes you realize it; sometimes you don't. It didn't hit me until my Junior year – this was absolutely what I wanted to do."
Steven went on to attend music school at Henderson State University in Arkadelphia, Arkansas.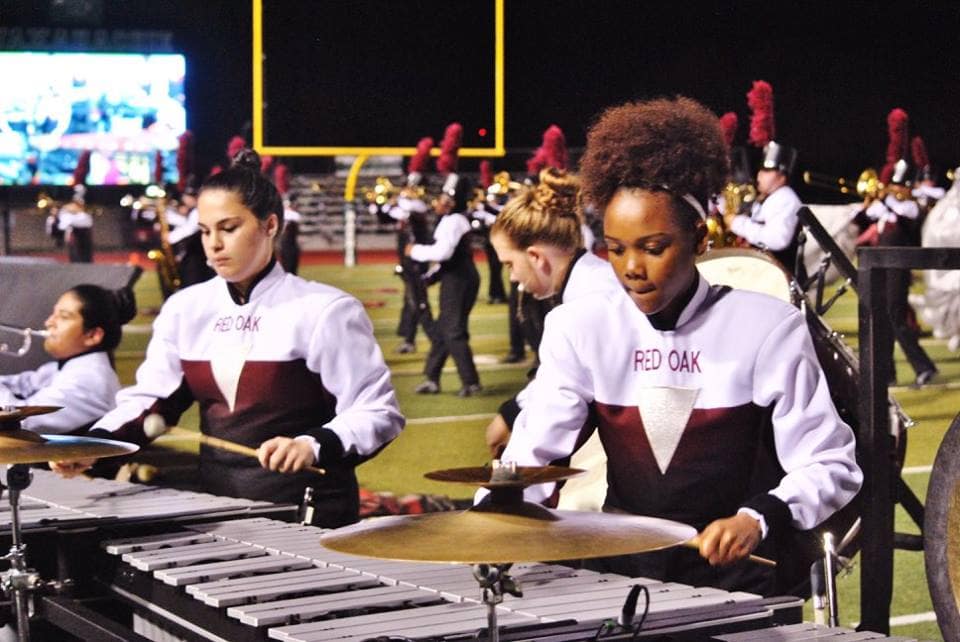 Becoming 'Mr. Moss'
Moss credits his mom's serving heart for why he wanted to work with kids. Combine that serving heart with a deep love for music, and you get one incredible band director.
Other than a cool band culture, he believes in instilling three healthy things in his students: Relationship, Leadership and Musicianship.
What Mr. Moss is doing is working. He even has football players and cheerleaders who leave their team/squad in order to perform with the band at half-time. He believes that by being able to participate in both, these kids are well-rounded.
Moss loves the interaction he has with his students.
"I teach because I think that music is one of those rare things that student is participating in that isn't just hitting play and listening … It's a different world seeing someone interact with the sounds that they produce, not the sounds that the air makes up."
In an iPod society Moss contends that true musicianship is something that often times falls by the wayside.
" … That's it. There's no other way. Music is from people."
Musicianship is one of the reasons why band participation has exploded has exploded in the three short years that Moss has been the director. There were 123 band members when he began and there are currently 180 members.
That number is even more impressive when you factor that Red Oak High School only has an enrollment of slightly over 2,000 students. This means almost 1 in 10 are band members.
He admits to letting emails go if it means that he can be with his students teaching. He wants to be remembered for building genuine relationships with each of them.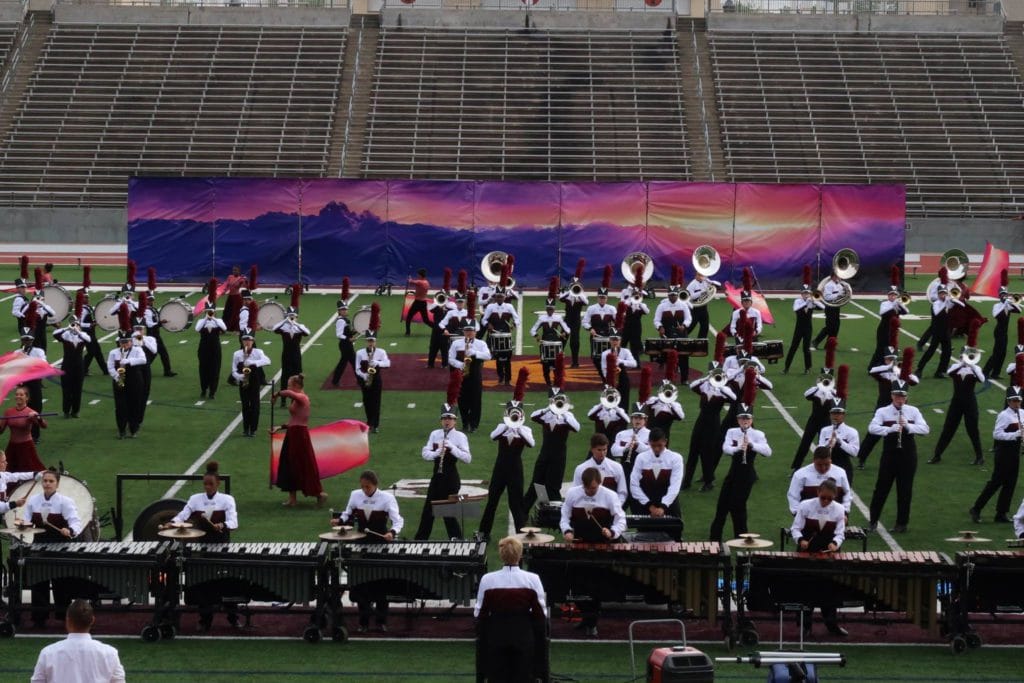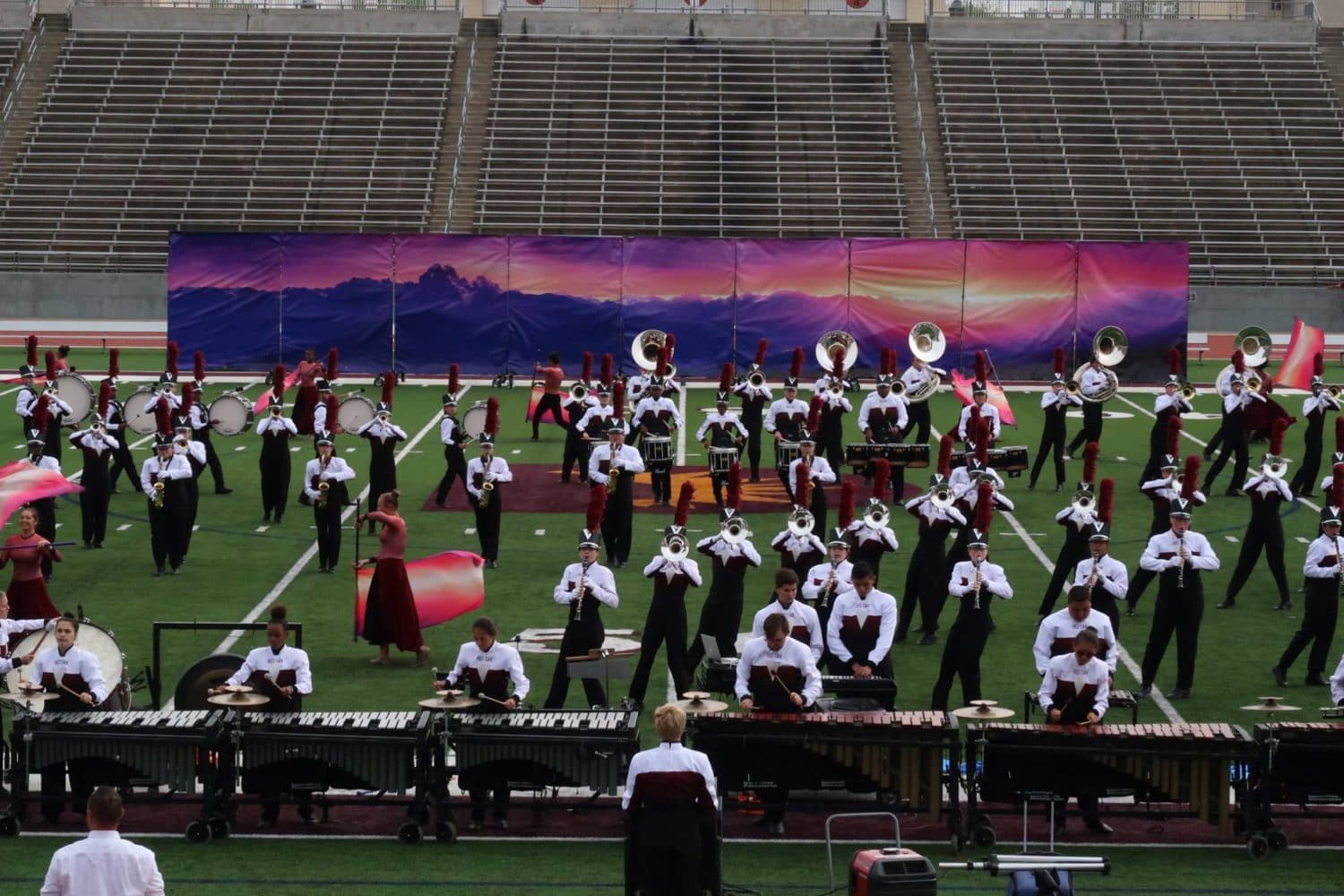 Stellar Support System
Moss admits to being a bit of a perfectionist. You won't find him in the Press box on Friday nights, you will find him on the field. A field that came as a result of district administrators "going to bat" for the kids about a year ago.
The Superintendent, Assistant Superintendent and the Fine Arts Director were essential in procuring a dedicated field for band members to practice. The band practices on those fields several times a week before and after school.
The parents are also a huge source of support.
"Without question, this is the best group I have ever had the pleasure of working with," he says.
But the kids help set the pace for the program.
"They sacrifice and work hard," says Steven Moss, "But what I want them to remember at the end of their years is the culture, how they learned, how they felt, and the value of what the program meant to them. And when all else is evaporated, I want them to remember the word FUN."