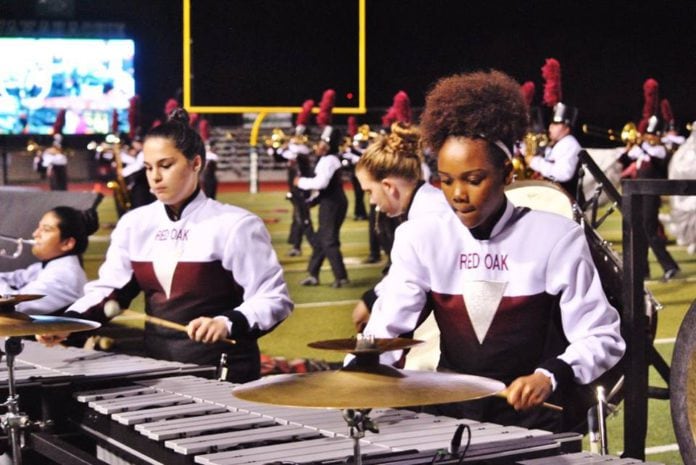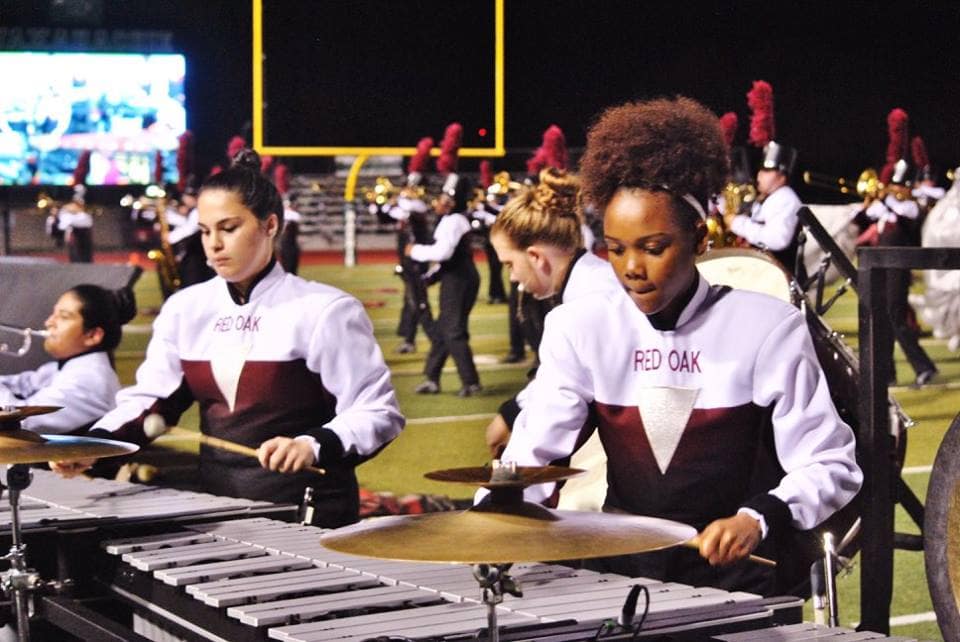 Red Oak Mighty Hawk Band Is Growing
RED OAK—The Red Oak Mighty Hawk Band is louder and prouder than ever, growing by 63 members since 2013.
"We're on a roll – there's no doubt about it," said Red Oak High School Band Director Steven Moss. "Our students are excited, and it shows in their outstanding quality of their music, performance on the field and enthusiastic support for their school and fellow students."
Moss says the key to their success has been students' belief in shared core values.
"I believe the primary contributing factor to the growth in quality and quantity of our program is the healthy culture that has been established and fostered by our students," Moss said. "I shared the three things I value most when I arrived in Red Oak a couple of years ago: developing relationships, exhibiting leadership and developing musicianship. Our students have done a tremendous job of internalizing these three core values."
Practice Is Key To Success
What else does it take? Practice, practice, practice.
"We put in a lot of long and hot hours," said drum major Noah Vaughn. "Sometimes you start to question why you put forth the effort, but then you play at half time on Friday night and see the reward."
Fellow drum major Marshall Higginbotham chimed in, saying "We wouldn't be where we are right now without Mr. Moss. He's pushed us to achieve more."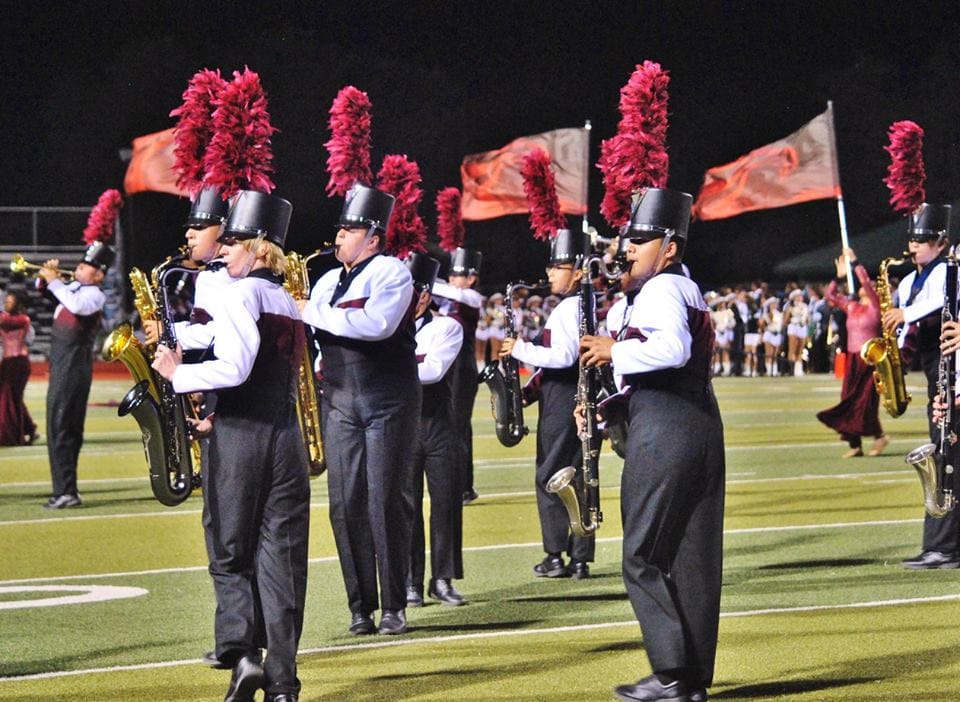 Jazz Band Achievements
And the results speak for themselves. On Sept. 17, five students were selected from more than 100 students for All-Region Jazz Band and alternate positions:
•Ben Livingston, 1st Alternate
•Steven Quintanar, 1st Band, 3rd Chair, Area recording
•Julie Zahrndt, 2nd Band, 1st Chair, Area recording
•Jarod Grimm, 1st Band, 1st Chair, Area recording
•Jonathan Labrum, 1st Alternate
Heading into UIL competition in October, the Red Oak Mighty Hawk band's strength is in both its numbers and its spirit. Stay tuned for more!
On September 17, tryouts involved over 100 students from surrounding area schools. Students competed for spots in two region jazz bands and the opportunity to record improvisation for a possible state chair. The Region 20 Jazz Clinic will take place on Dec. 2 and 3 at Waxahachie High School, concluding with a concert at 4 p.m. on Saturday, Dec. 3.