Sixth Annual Oak Cliff Film Festival Will Feature Seven Texas Premieres
The Sixth Annual Oak Cliff Film Festival (OCFF) presents 25 feature-length films June 8-11. Seven of the films are making their Texas premiere at the OCFF.
Director David Lowery's (Ain't Them Bodies Saints, Pete's Dragon) new film, A Ghost Story, will be the closing night film Sunday, June 11. Endless Poetry, a new film by 88-year-old cult director Alejandro Jodorowsky (Santa Sangre, El Topo) screens Saturday, June 10. His son Adan Jodorowsky stars in the film and composed the score, and will attend the screening. Adan will also answer questions and perform a live concert following the screening.
"We are extremely excited to host the homecoming screening for David's new film A GHOST STORY as our closing night program," said Barak Epstein, OCFF Festival Director. "This is a film that everyone in Dallas will want to see on the big screen. Also, we are proud to host the latest film from legendary filmmaker Alejandro Jodorowsky who we have always championed at the Texas Theatre. Having his son and composer Adan Jodorowsky make an appearance is a real honor."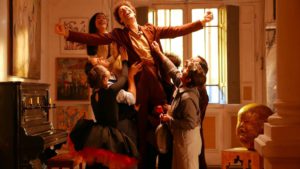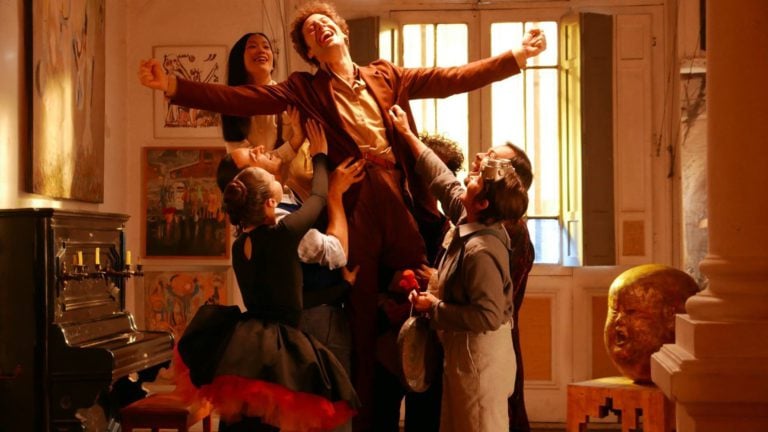 A Ghost Story was produced and shot in and around Lowery's hometown of Dallas, with frequent collaborators Toby Halbrooks and James M. Johnston and OCFF Co-Founder Adam Donaghey. The film stars Academy Award-winner Casey Affleck and Academy Award-nominee Rooney Mara.
"I presented a film at the Oak Cliff Film Festival last year, just twelve hours before our first day of shooting on A Ghost Story, so it only feels proper (and thematically accurate to the film!) to bring it to Oak Cliff for its local premiere," said Lowery.
Opening the festival on Thursday, June 8 is the dark, absurdist comedy Lemon, directed by lauded filmmaker Janicza Bravo (Divorce, Atlanta). Both Janicza Bravo and writer/actor Brett Gelman will be in attendance.
Four Additional Texas Premieres Scheduled
Additional Texas premieres include The Little Hours, directed by Jeff Baena (Life After Beth, Joshy), a rowdy comedy about some very unholy and unapologetic nuns in the 14th century, with the director attending. Also Kevin Phillips' Super Dark Times, a psychological tale about two teenagers growing up in mid-'90s suburbia; will screen. A dark and absurdist Romanian comedy, Scarred Hearts, directed by Radu Jude, about sanatorium patients' attempts to live life to the fullest as their bodies slowly wither; and a new anti-documentary film from Jem Cohen (Instrument, Museum Hours) World Without End (No Reported Incidents."
Live musical performances and art installations, a hallmark of the four-day event, will again be a major part of the Oak Cliff Film Festival. OCFF will also host educational events, including a free-to-students cinematography workshop on Saturday, June 10 at the Oak Cliff Cultural Center.
OCFF takes place in the historic Texas Theatre, Bishop Arts Theatre Center, Kessler Theater, the Basement Gallery, and other venues in North Oak Cliff.
Festival VIP passes (which provide access to all screenings, events, and access to the VIP Filmmakers lounge all weekend), ticket four-packs, and individual screening tickets are on sale now at www.filmoakcliff.com. OCFF's official ticketing sponsor is Prekindle. For the latest news and developments, visit www.oakclifffilmfestival.com.