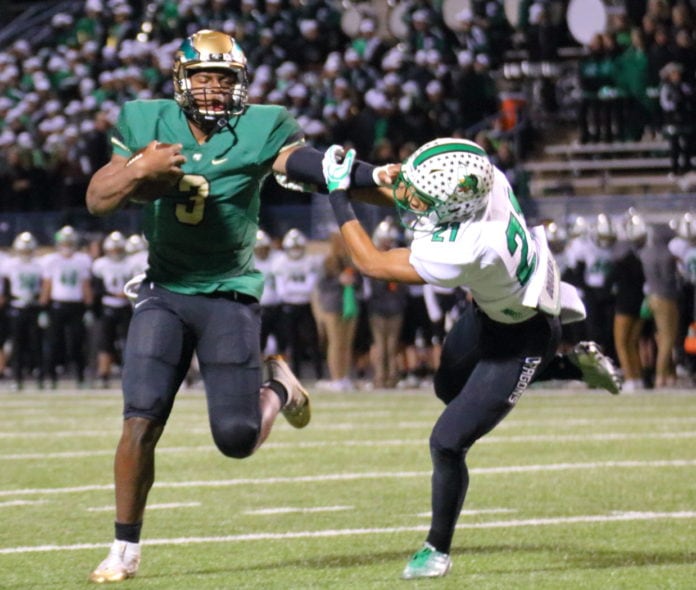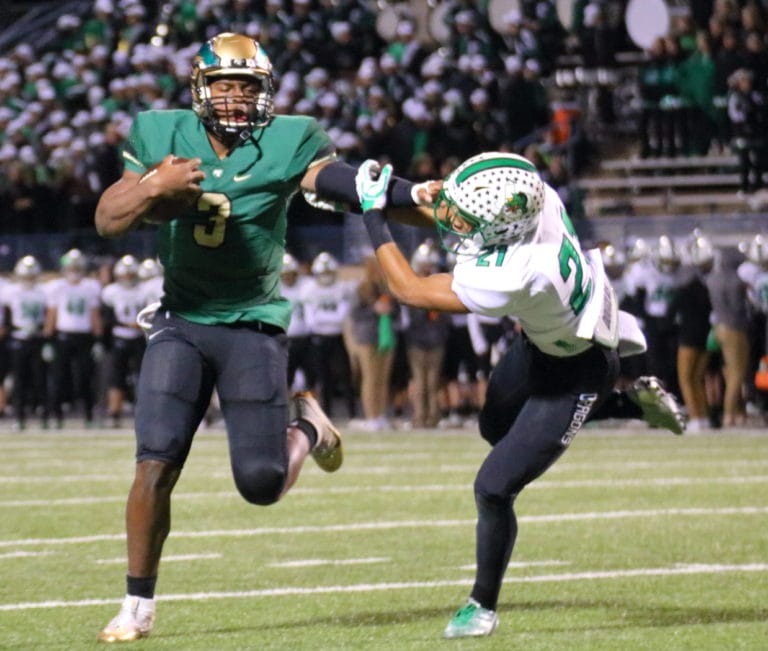 Texas Christian University Commit Represents Best Of Texas Class 6A Athletes
DESOTO—The 2016 football season is over but the awards keep rolling in for Quarterback Shawn Robinson. Saturday Robinson was honored by Ford Motor Company as their Built Ford Tough Texas High School Football Player of the Year.
It's no secret that Texas high schools produce some of the greatest college and professional football players in the nation. The 2016 season is no exception. For eleven years, Ford Motor Company has recognized these outstanding athletes through the Built Ford Tough Texas High School Football Player of the Week program.
Ford Player Of The Year- Built Ford Tough
Ford Motor Company recognized six outstanding student-athletes each week during the high school football season. The Built Ford Tough Texas High School Football Player of the Week program honors one student-athlete in six of the state's athletic classifications for his accomplishments.
On Saturday, February 4, Ford Motor Company recognized six Texas high school football stars as best of the for the 2016 season. Robinson represented Class 6A, the state's largest high school athletic conference.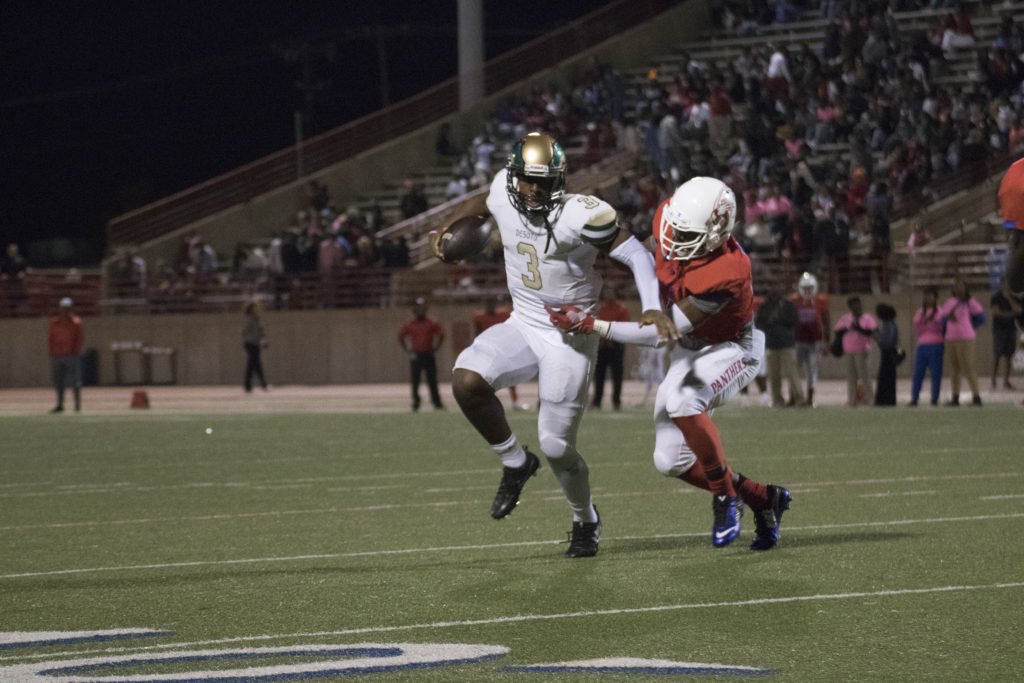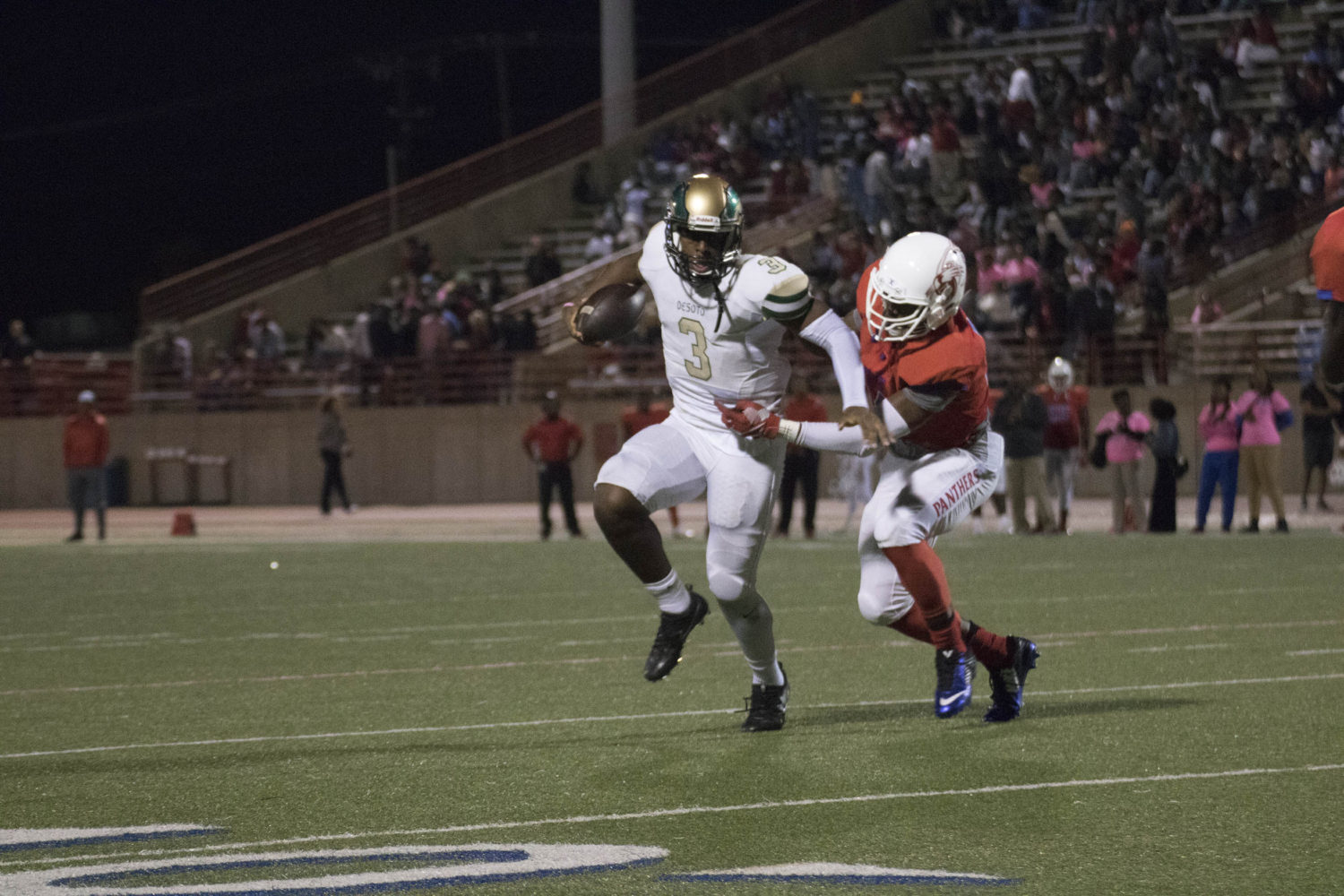 Week 5 Player of the Week
Before Robinson was Ford's Player of the Year, he was Player of the Week. In Week 5 of the regular season Robinson and Co. had just trounced an area rival Duncanville, 42-17.
In their effort emerge with an 8-0 record, the Eagles amassed 30 first downs, 251-yards rushing on 44 carries and 217-yards in the air on 39 attempts.
For the game, the 6-3, 220-pounder hit on 16 of 29 passes for 265 yards and two TDs (38 and 17 yards) and rushed for 86 yards and two more scores.
"Shawn gets better every day; he's natural leader," says DeSoto Head Football Coach Todd Peterman. At that date Robinson has accumulated over 2,300 yards and 26 touchdowns.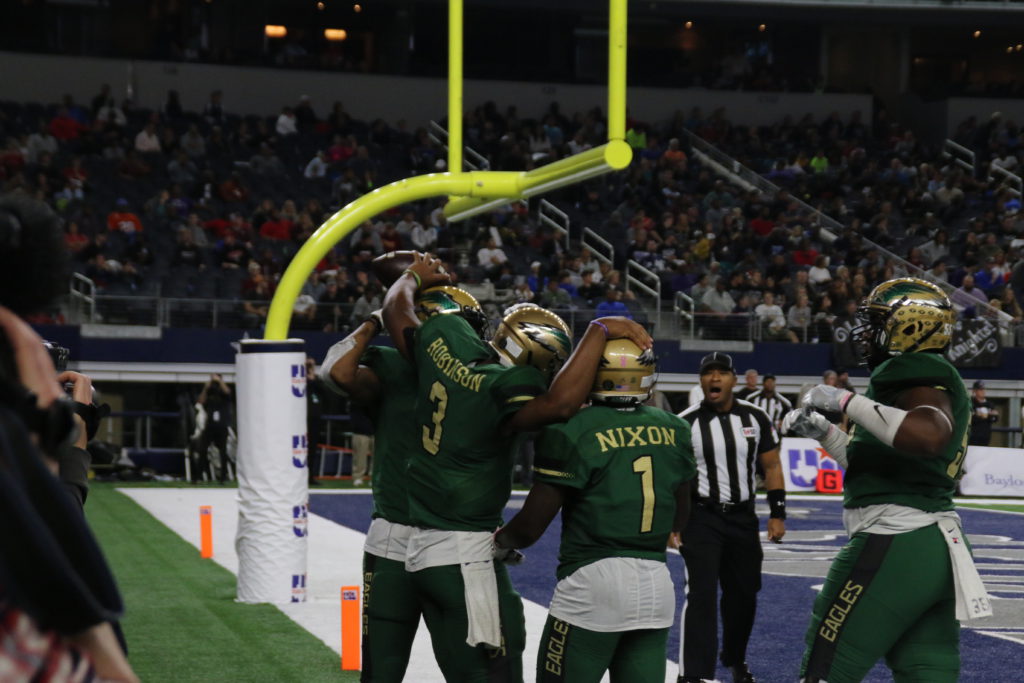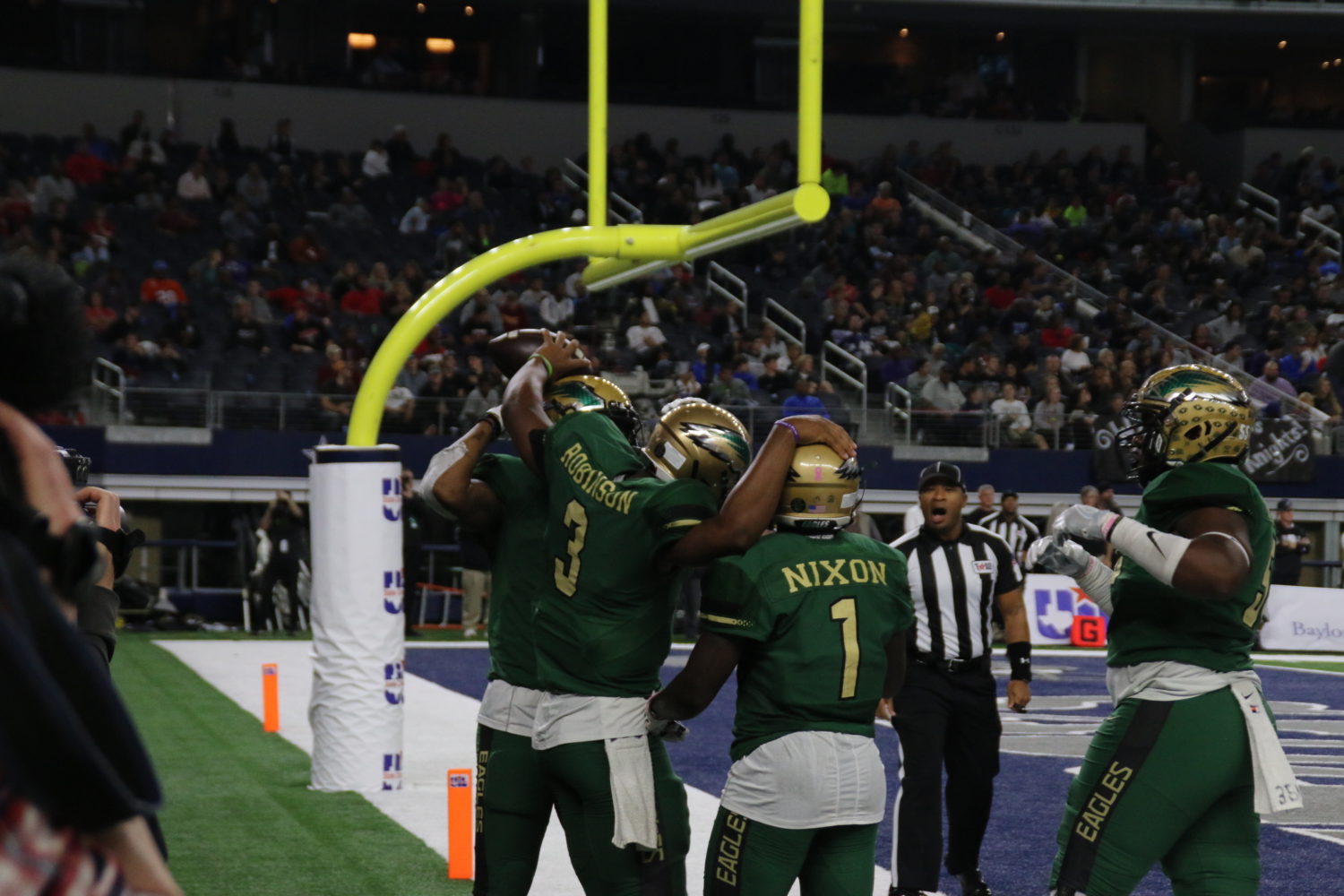 Transfer Leads DeSoto To Perfect Season
When Shawn Robinson transferred to DeSoto last fall, Head Coach Todd Peterman already knew he had a good one. What he didn't know that Robinson would be bring immortality to the DeSoto program.
Robinson led the Eagles to the program's first-ever state football title in a 38-29 spine-tingler over Cibolo Steele at AT&T Stadium.
"Folks around here waited 60 years for this," said Coach Peterman. "We put the ball into Shawn's hands and he delivered."
With the win, DeSoto produced a perfect 16-0 season. With a 28-10 halftime lead the Eagles held onto the heretofore elusive championship victory. Robinson hit on 17 of 24 passes for 222 yards; 2 TDs and rushed for 197 yards and a 17-yard first-quarter score.
For the season, Robinson racked up nearly 5,000 yards. Of those were 1,439 running yards resulting in 18 touchdowns. And 3,416 passing yards (28 TDs).
Robinson's Future Plans Include DeSoto
Just as he found a home at DeSoto last year after stops at Fort Worth Chisholm Trail and Denton Guyer, he has also found next year's home at TCU, where he enrolled in January. Owner of a solid A/B average, his coaching parents (mom is DeSoto's girls' basketball coach; dad is on the football staff) have seen to it that he's very well-grounded.
While he's already a Horned Frog, high school traditions aren't lost on him. He says he still plans on attending the football banquet, the senior prom, and graduation at DeSoto.
"Nothing Shawn does surprises me," says Coach Peterman. "His dad and I are very close, and I've known Shawn since he was an infant. He's a humble young man and his teammates love him. He bonded with them instantly and that's the way he is around everyone.