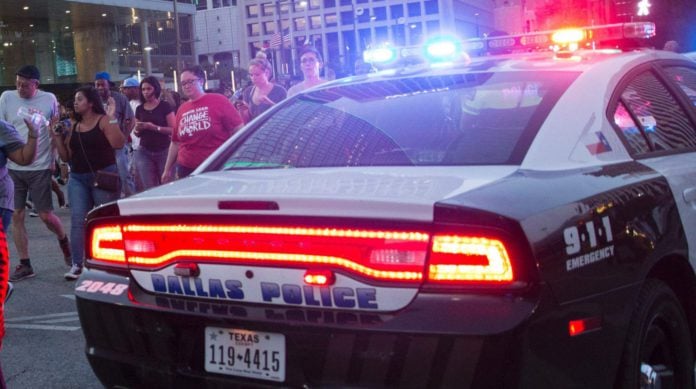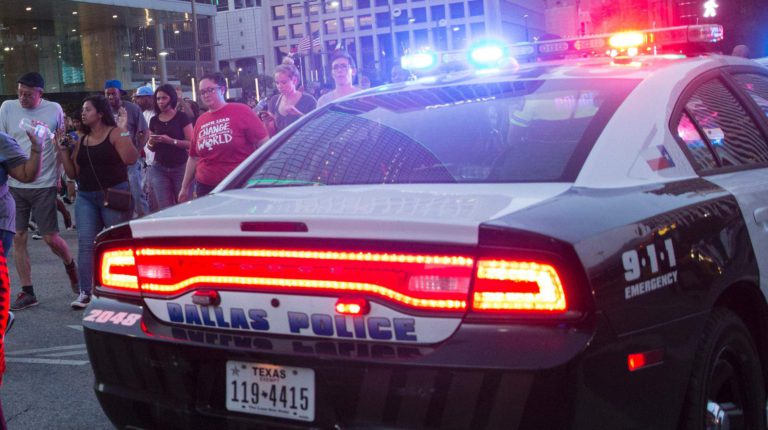 Gunman Opens Fire On Police In Downtown Dallas
DALLAS—A peaceful protest in downtown Dallas turned deadly on Thursday. Just minutes after a rally in response to recent reports of excessive force and police involved shootings of black men in Louisiana and Minnesota a lone gunmen opened fire killing 5 Dallas police officers and wounding 7 others.
The suspect, who died in a El Centro College parking garage, was later identified as Micah Xavier Johnson. Private First Class Johnson was a military veteran who had served in Afghanistan, and told negotiators he was upset about police shootings and wanted to kill white police officers. Reports say that up to four people had been taken in by police for questioning regarding the shooting but later it was determined that Johnson acted alone — and that he had been planning the attack for some time.
A Dallas police spokesperson said that Johnson intended to use an incendiary device as well, but after officers and negotiators cornered him in the parking garage the bomb robot defused the device using what is described as a 'controlled detonation' which killed Johnson in the process.
Rev. Jeff Hood, one of the organizers of the march, said it was always intended to be nonviolent, and that the attack was "not the work of peaceful protesters. This was the work of people who had planned this out very much in advance."
President Obama spoke from Warsaw, Poland at the NATO summit stating that "There is no possible justification for these kinds of attacks or any violence against law enforcement," and "today is a wrenching reminder of the sacrifices they make for us." He also said, "we also know when people are armed with powerful weapons, unfortunately, it makes attacks like these more deadly and more tragic."
Calls For Peace After Shooting At Dallas Rally
In the following days there were prayer vigils, moments of silence and calls for peace all over North Texas and across the United States.
"Today we mourn the loss of our fallen police officers and pray for their families. We pray for the recovery of the wounded- both police and civilian. And we pray for an end to the violence and bloodshed that came to our city yesterday evening. We have experienced inconceivable pain over the past week. We must all come together to heal our nation's wounds rather than incite more pain. AND We must treat each other with dignity and kindness- not hate and distrust." State Representative Helen Giddings
Public opinions continue to waiver on the motivations of the shooter. Dallas Police Chief David Brown calls the acts of Johnson 'terroristic' while President Obama calls the actions of mentally unstable army veteran 'demented'. One thing is certain it has started a serious dialogue in North Texas on the impact of race relations that have even reached as far as the Sunday morning pulpit.
"It is a profound tragedy that peaceful protest of the unjust killings of two black men by police was shattered by the tragic and senseless murder of five law enforcement officers by a sniper. I extend my deepest prayers and sympathies to the families of those public servants, and to the families of Alton Sterling and Philando Castile. Now is a time for the faith community to stand as a beacon of hope and light in the face of darkness and violence. "Said Dr. Frederick Douglass Haynes III, Senior Pastor of Friendship-West Baptist Church. "Although the deaths of Sterling and Castile serve as another disturbing reminder of a culture of escalation and racial prejudice in law enforcement, we must work together if we hope to ever emerge as one nation, indivisible, with liberty and justice for all."