I'm Accepting this (2017 Dodge) Challenge(er) T/A 392
Talk about a chick magnet. This sexy new Dodge Challenger T/A 392 is certain to attract everyone from all the ladies at the shopping center to all the guys yearning for speed, great design and sporty driving. The Green Go paint scheme with black striping and the T/A logo jump out at everyone. It screams, 'this is a really special car'.
For me there was some retro appeal, but everyone was attracted to this Challenger. Especially a friend's young children, who insisted they wanted nothing more than to be chauffeured to school, to the store, and simply to ride around in this new Dodge.
Even though this is a two door sports model, it was easy to flip the front seat down to put a child's booster seat in the back and for the children to easily get in and out. I readily admit to not getting into the back seat myself. It was simply too much fun driving.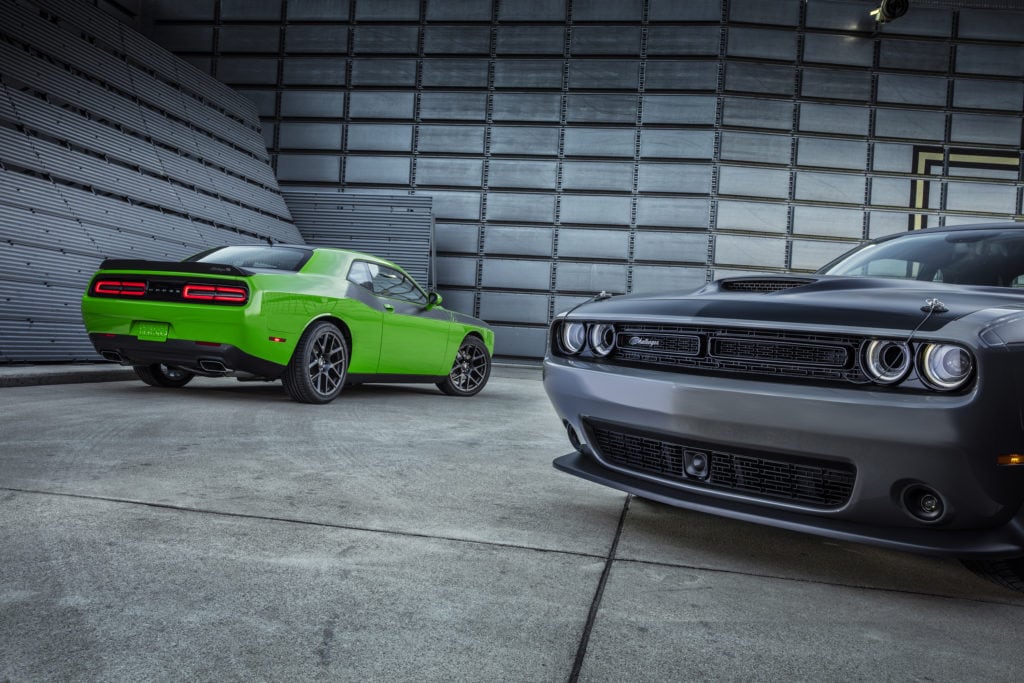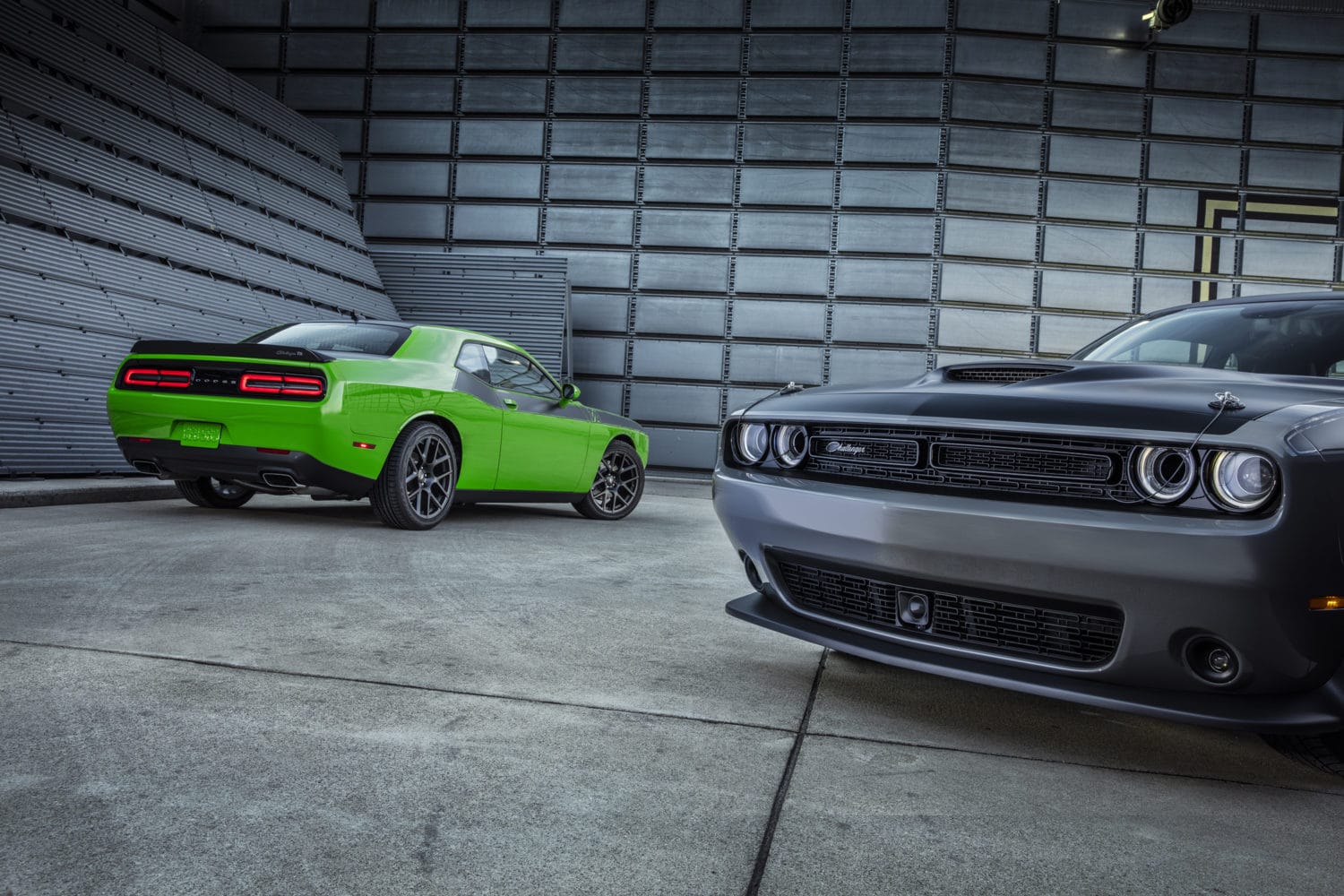 How Many Horses?
The 392 refers to the horsepower in the V8 SRT Hemi MDS engine. The Monroney on the Dodge Challenger T/A 392 says it sports an "active exhaust." I'm not sure if it's the engine, the exhaust system, or a combination of both, but the sound of this car during acceleration is exceptional. I found myself "over achieving" when it comes to placing my foot on the gas pedal during every "launch." It was simply irresistible.
The appeal of the sound was contagious to everyone, from the driver to the passengers. On a trip to school, my backseat passenger couldn't resist exclaiming "Fast, Fast" as I was about to take off. He simply loved the exhaust note as I punched the accelerator. I admit to feeling the same!
Stability control is standard as is a Bilstein high-performance suspension and Brembo 4 piston high performance brakes. All make one feel a bit better about punching it during take-off. After all, because of the great styling I had precious cargo on-board a bit more often than usual.
I was lucky enough to have my T/A 392 outfitted with the special technology group option ($1,195). This is comprised of adaptive speed control, forward collision warning, rain sensitive wipers and automatic high beam headlights. Other option groups included were the leather interior heated and ventilated front seats, heated and power tilt steering wheel.
Safety features include: Blind Spot and rear cross traffic alert. These are features I find close to being a necessity on any vehicle. With the advent of maps and navigation apps on my smart phone I guess I could get by without the (included) nav system, BUT, I did find it necessary to use now and then because my phone nav turns off when I get a phone call. It's not good to suddenly get lost just because you get stuck with a robo-call!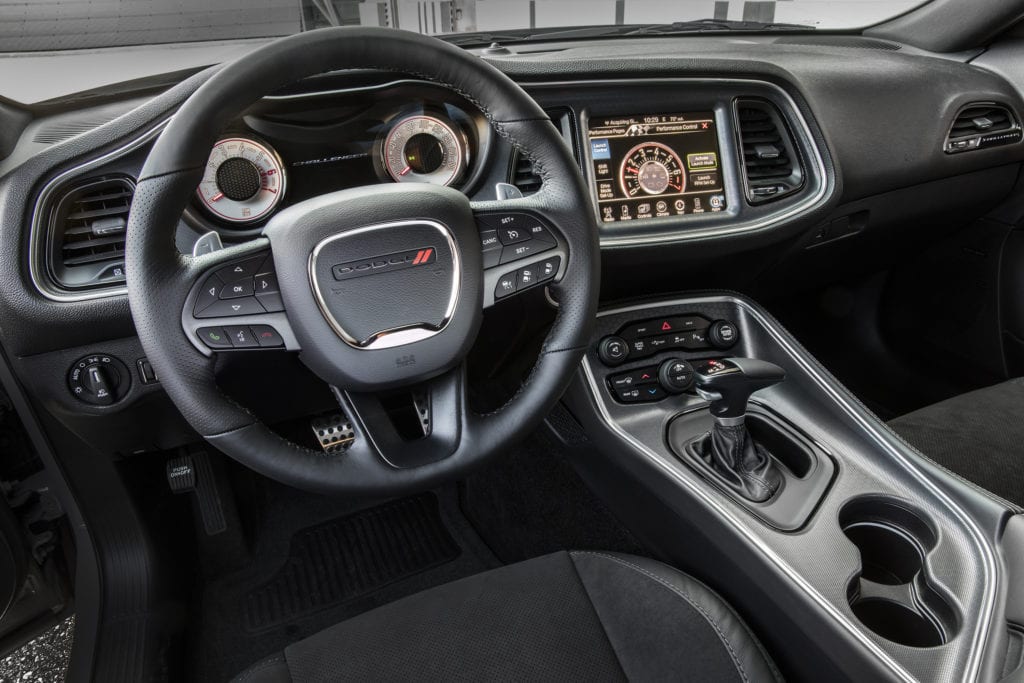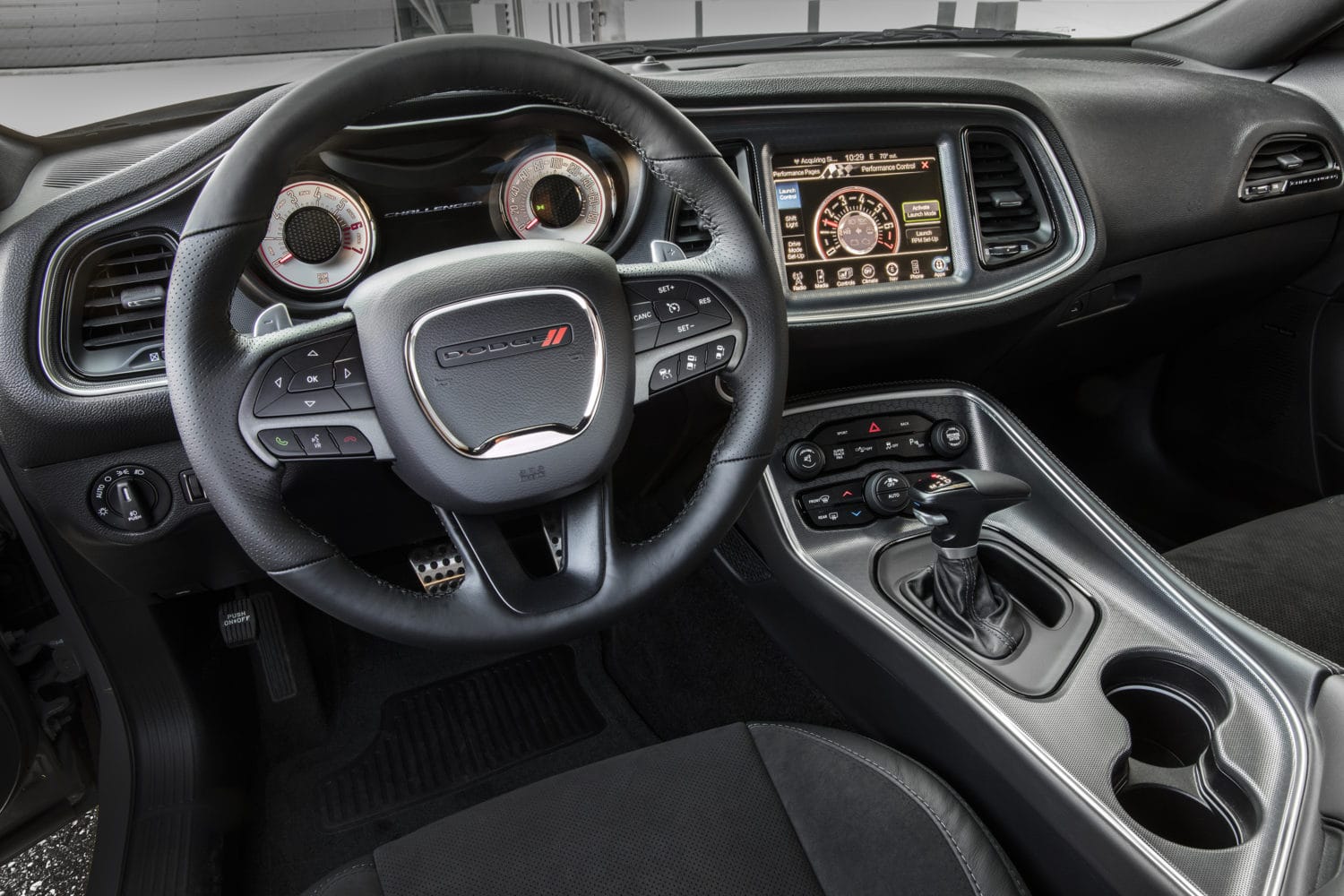 A vehicle with this much power often will require a great deal of fuel to function the way someone like me would like it to function. Not so with the 2017 Challenger T/A 392! I actually did almost as well as the EPA said I should (18 combined, 15 city and 25 highway) with only a slight deviation at 17 combined for the week. All those jackrabbit starts did have a bit of an effect.
The base price of the T/A listed at $37,995. My test model was $55,150, not bad considering it had every option I could think I might ever want. Dodge has come a long, long way since it came under the FCA umbrella. Those who love style, speed, and a great warranty should visit their local dealer to see the 2017 Dodge Challenger T/A 392.