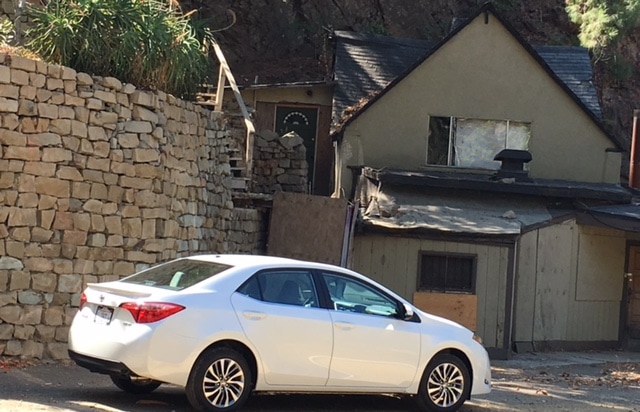 2017 Toyota Corolla Celebrates 50 Years
Can 43 million consumers be wrong? Can 50 years of solid sales and a track record of reliability, stability, and value be ignored? No, says Bill Fay, Group Vice President and General Manager of Toyota told journalists in Ojai, California, during the introduction of the newest Toyota Corolla. He continued relating that no other vehicle has matched the Corolla in total global sales. These hallmarks are being celebrated with a special 50th Anniversary 2017 limited edition with special features and color palettes.
I'm especially partial to the new special Black Cherry Pearl paint. Black Cherry piping and contrast stitching on the seats, the steering wheel, the shift boot and the dash panel and door trim add to the exclusivity of the model. Unique anniversary edition floor mats and exterior rear badging top off the special 50th Anniversary experience.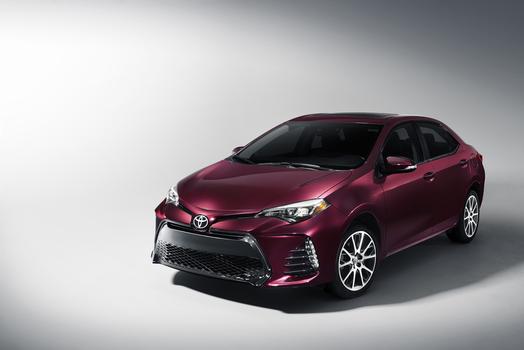 The anniversary edition is limited, but all buyers of the 2017 Corolla will be treated special. 2017 models will have a sportier look than ever before with a snappy new front grille and LED headlamps. L, LE and LE Eco models will gain Bi-LED headlamps while complex LEDs will come standard on SE, XSE and XLE grades. A new back up camera will now be standard across the entire Corolla line.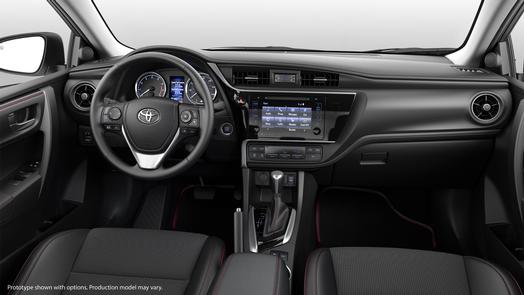 Stephanie Brimley and I took the Corolla into the mountains and found it agile and responsive for a value priced economy car. Toyota expects the EPA to rate fuel economy at around 40 mpg on the highway. When one moves up to the LE Eco CVT they will find it is the most powerful Corolla available with 130 horses nestled under the hood (up eight from other trim levels).
Seating was comfortable and the ride smooth. I did not notice any lag or other negative aspects with the continuously variable transmission. Toyota points out it is programmed to respond similar to a conventional transmission by using stepped shift points for controlled acceleration and deceleration.
All in all, Toyota is beginning the second 50 years of the Corolla on a positive note. It's a sure thing they will sell out the special 50th edition rapidly as they begin to think of that next milestone – 50 million Corollas sold!