If you think "they don't make movies like they used to," then this festival is for you! The third annual McKinney Classic Film Festival will take place Aug. 25, 26 and 27 in the McKinney Performance Arts Center The center is located at 111 N. Tennessee Street in historic downtown McKinney.
Musicals of MGM from the '40s and '50s will be featured. Along with the classic films, there will other activities, special guests, and plenty of popcorn for the three-day fest.
Featured films are GIGI (1958), Fri. (Aug. 25) 7:30 p.m.; THE BAND WAGON (1953), Sat. (Aug. 26) 3:30 p.m.; MEET ME IN ST. LOUIS (1944); Sat. (Aug. 26) 7:30 p.m.; THE PIRATE (1948), Sun. (Aug. 27) 2:30 p.m.; and ON THE TOWN (1949), Sun. (Aug. 27) 5 p.m.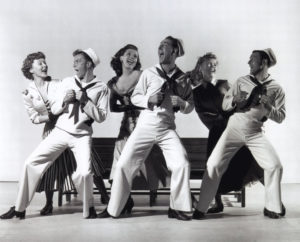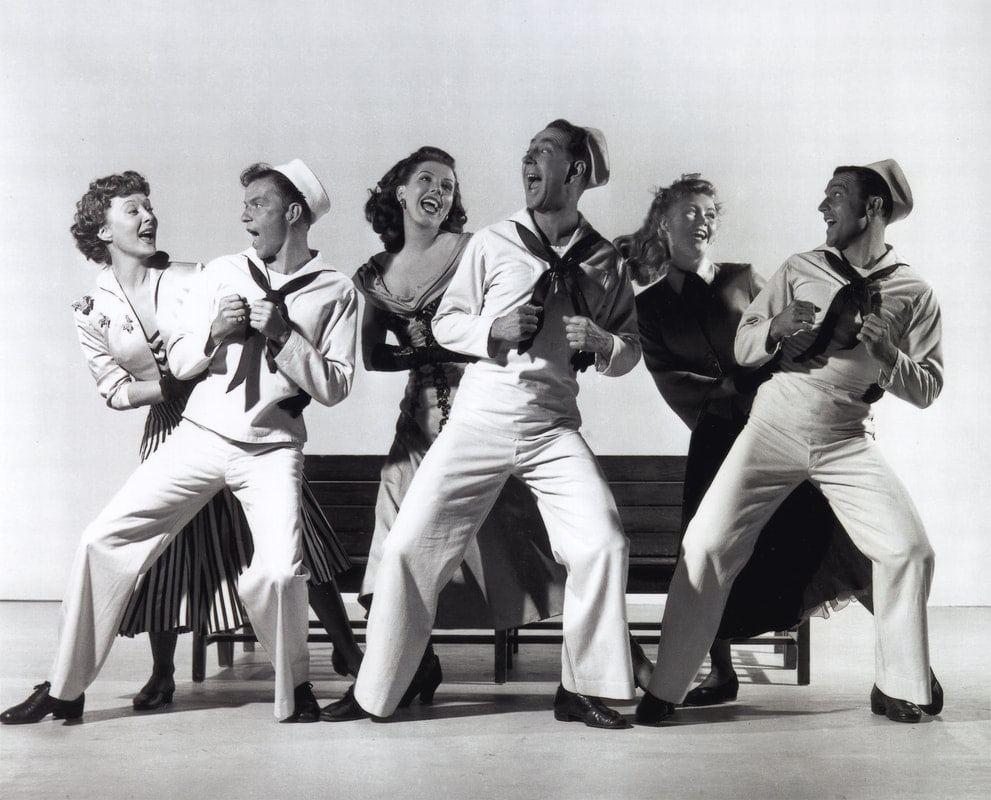 Gene Kelly fans will be happy to hear that the Sunday schedule features two of the acrobatic dancer's films.
Gigi, the opening night film at 7:30 p.m. Friday, Aug. 25, won nine Academy Awards including Best Picture in 1958. Starring a French courtesan (Leslie Caron) and her romance with a wealthy playboy (Louis Jourdan) Gigi was directed by Vincente Minnelli and also stars Maurice Chevalier.
Film schedule for Saturday, Aug. 26 starts at 3:30 p.m. with The Band Wagon, (1953) nominated for three Academy Awards. A theatrical director makes outrageous changes to a Broadway show. This leads to romantic entanglements for two of the show's stars (Fred Astaire, Cyd Charisse). Also directed by Vincente Minnelli and co-starring Oscar Levant.
At 7:30 p.m. Meet Me in St. Louis (1944), nominated for four Academy Awards, is featured. Starring Judy Garland, Margaret O'Brien and Mary Astor as members of a happy St. Louis family forced to move to NYC during the year before the 1904 World's Fair, the film is directed by Vincente Minnelli.
Sunday, Aug. 27 schedule starts at 2:30 with The Pirate (1948), nominated for one Academy Award. Gene Kelly is a lovelorn actor who pretends to be a famous pirate to win Judy Garland's affections. Directed by Vincente Minnelli, the film also stars Walter Slezak.
On the Town (1949) winner of one Academy Award, screens at 5 p.m. Gene Kelly, Frank Sinatra and Jules Munshi are three sailors on a 24-hour shore excursion in NYC. Also starring Betty Garrett, Ann Miller, and Vera-Ellen, the film was directed by Gene Kelly and Stanley Donen.
Sunday Closing Party 7:15 P.M.
All festival ticket holders will be invited to return after the final screening for the weekend's closing party with refreshments. Ticket holders are invited to dress in any attire for fun photos, whether dressed up as their favorite musical comedy character, retro Hollywood Star, or merely everyday wear.
Festival general admission tickets are on sale now, at $15 Adult and $10 Child/Student/Senior. A Film Buff Pass including all films is $60 Adult; $40 Child/Student/Senior. All tickets include entrance to the closing party on Aug. 27. Free parking is available on the street and in parking lots surrounding Historic Downtown McKinney.
For more details, including schedules for film screenings and events, please visit mckinneyclassicfilm.com.