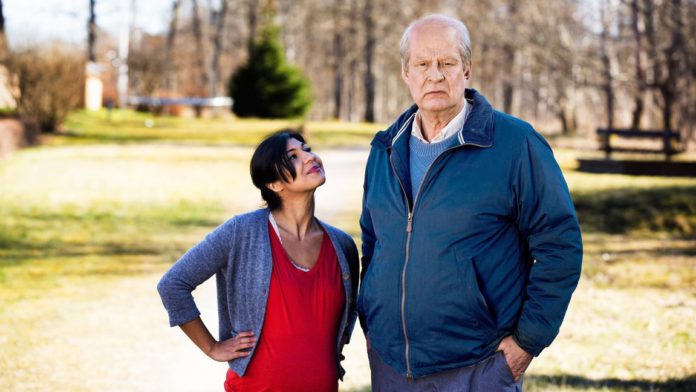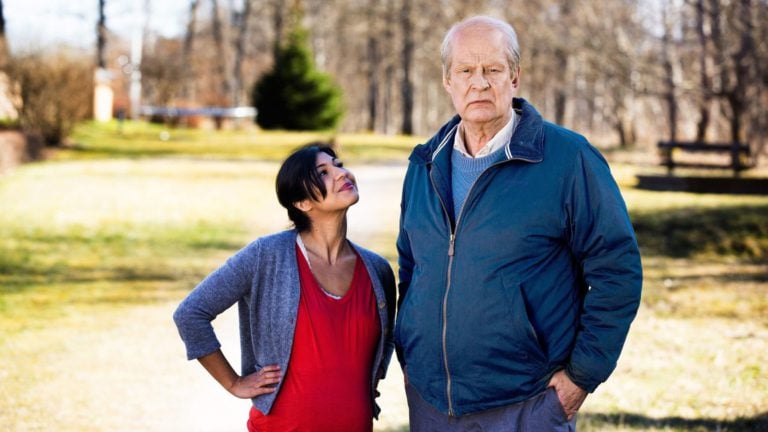 A Man Called Ove- Top Pick For Best Foreign Film
One of my top picks for best foreign film this year is a Swedish entry, A Man Called Ove. Still playing at the Angelika Film Center in Dallas, the dramatic film is taken from Fredrik Backman's best-selling novel about a curmudgeonly loner.
At 59, Ove (Rolf Lassgard) is a retired widower who spends his days trying to enforce the very strict rules of his neighborhood association. He does this is in spite of having been replaced as chairman of the association.
His wife Sonja (Ida Engvoll) was a teacher whose students loved and respected her. Sonja has been dead six months, but she's still the only one he confides in, visiting her grave every day. The rest of the world, including old friends, neighbors, dogs or cats, are pesky creatures to be shoved out of the way. Flashbacks throughout the film show the heartbreaks that turned Ove into an angry old man.
Ove has decided life is no longer worth living when an unruly young family of foreigners move in next door. New neighbor Parvaneh (Bahar Pars), her husband and children refuse to run from the older man's fury. Instead, they keep coming back around, bringing food and even laughter with them. Their requests escalate from borrowing a ladder to asking Ove to teach the pregnant Parvaneh how to drive. He even finds himself installing their dishwasher.
As an unlikely friendship between Ove and his new neighbors develops, he begins to feel needed again. He finds himself thriving in spite of himself in a new and unexpected role as a grandfather figure to the children.
A Man Called Ove is a very sweet but unsentimental drama, with touches of black comedy. Its underlying message is simple, that life is much better when it's shared. This is a lovely film that should be shared with someone(s) you love.
Ove is a Tre Vanner Production, directed and written by Hannes Holm. It runs 116 minutes, and is rated PG-13 (for thematic content, some disturbing images, and language).