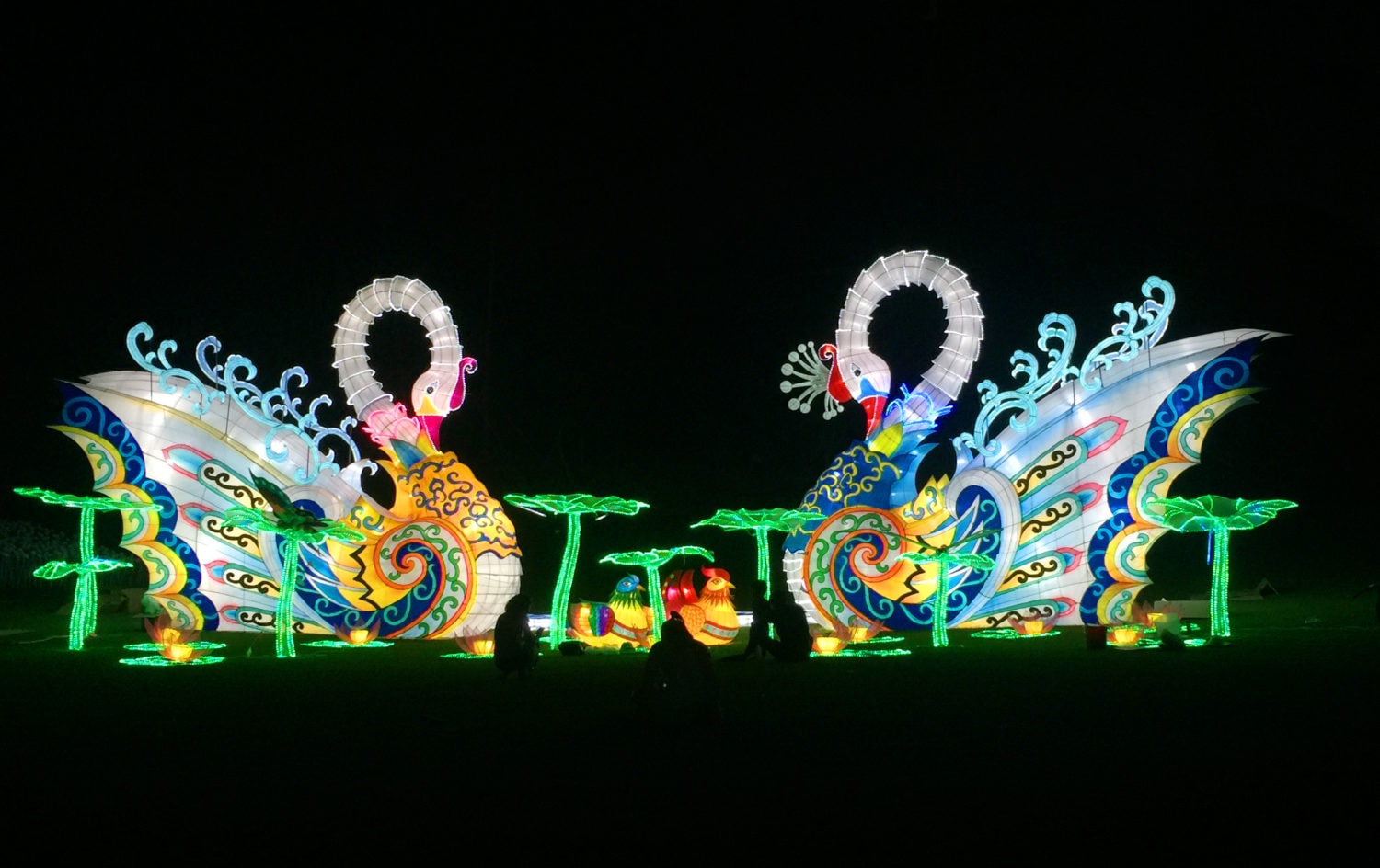 Big Tex has left the park, but another big guy–dressed in red velvet instead of Levi jeans—may show up when Holiday Wonder opens in Fair Park. Lights switch on Nov. 21 for a holiday festival that runs through Jan. 7. Magical lights, interactive attractions, performances, and food from around the world will surround Fair Park's historic lagoon.
Visitors will marvel at over two million lights, bringing to life holiday favorites in giant illuminated eye-catching displays. These include stunning winter scenes, beautiful floating swans, perennial holiday favorites (including Santa Claus), and more. Guests walk through a holiday wonderland that includes an enchanting snowflake corridor, playful polar bears and penguins, a 48-foot-tall Christmas tree, and more than a few holiday surprises. All displays are handmade by artisans whose specialized skills in lanterns go back generations.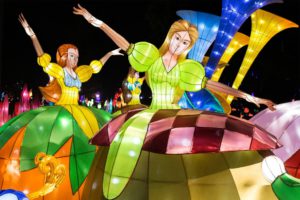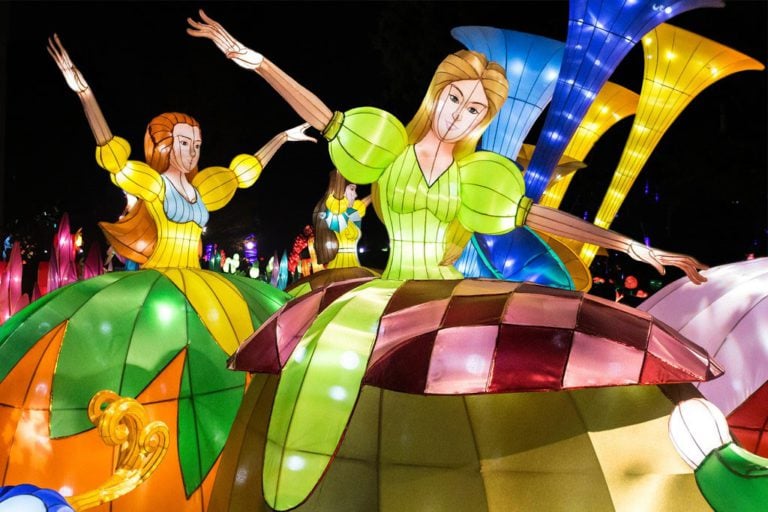 In addition to the magical light displays, visitors will enjoy making their own unforgettable holiday memories. Sled with Santa's Arctic Slide, a two-story slide that's fun for all ages. A snowball throw allows visitors to get hands-on by trying to hit targets with real snowballs. Write a letter to Santa and drop it in the mailbox to the Big Guy in Red. At Holiday Wonder, guests will also find a world-class acrobatics show and holiday celebrations of music and dance several times throughout the evening.
Authentic, delicious food from countries around the world, including China, Germany, Mexico and the United States, will be on hand. Guests can shop for souvenirs in the Holiday Wonder Market. Social media enthusiasts will enjoy snapping pictures of the beautiful lanterns, and sharing their images on Instagram.
Holiday Wonder Dallas–An Outdoor, Walk-through Winter Wonderland Featuring:
• Two million lights
• 23 illuminated scenes
• 750,000 sq. ft. of holiday displays in 17 acres
• A thrilling, two-story-tall arctic slide
• Dancers, acrobats, musicians and more
• Booths with food and special mementos to bring the holiday magic home
• Interactive opportunities for fun (have you written your letter to Santa yet?)
Holiday Wonder Dallas lights up Fair Park Nov. 21-Jan. 7, 2018, celebrating the holiday season from Thanksgiving through the New Year. Hours are 5:30-10 p.m. Monday through Friday; and 3-10 p.m. Saturday and Sunday. Tickets are $20 for adults, $12 for children ages 3 to 12, and free for children under 3 years of age with accompanying parent.
Family value packs are $54 for two adult tickets and two child tickets. For groups of 10 or more, please contact sales@holidaywonder.com. More information on the festival can be found online at www.holidaywonder.com. Follow the festival on Facebook at facebook.com/holidaywonderdallas and Instagram @HolidayWonderDallas.