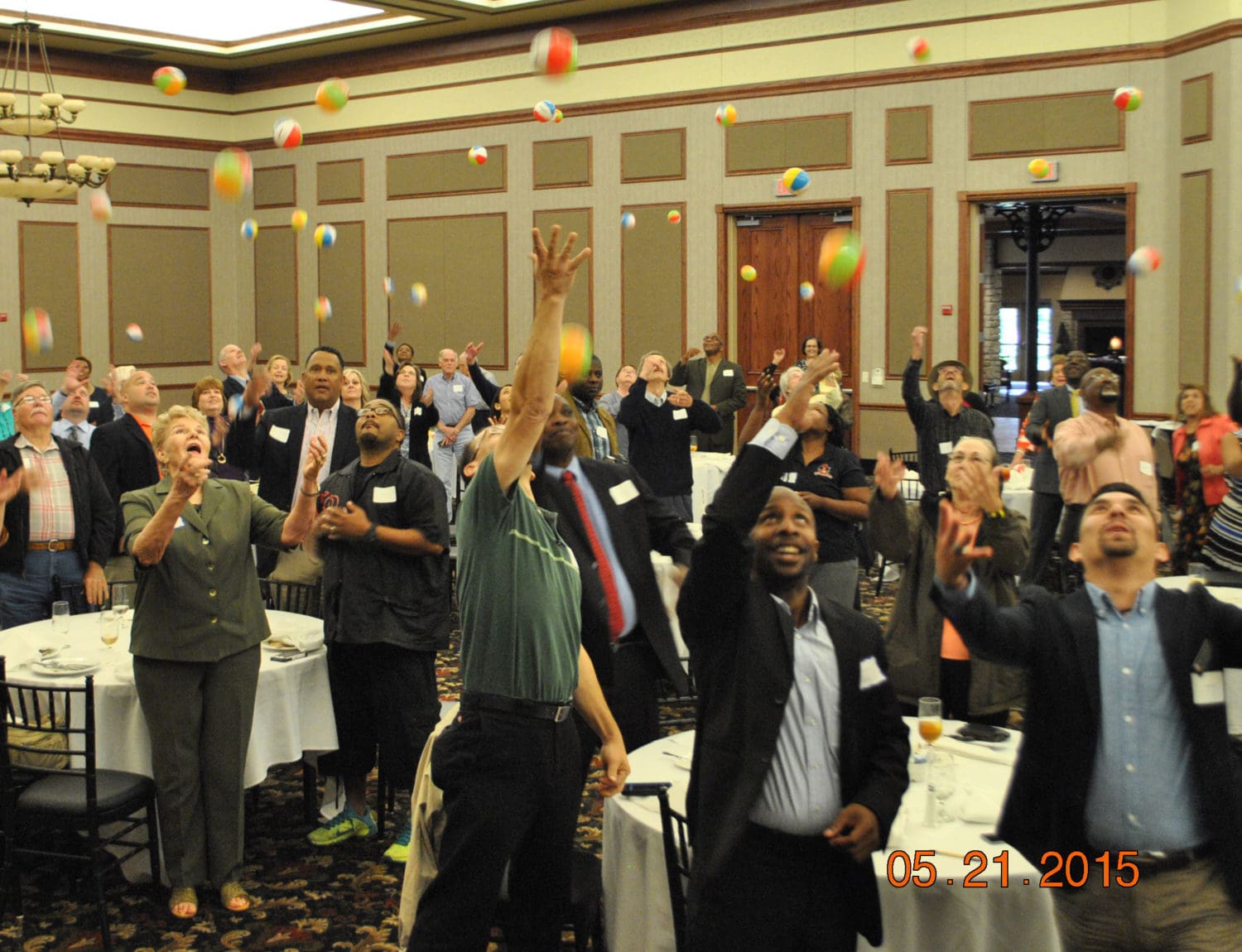 GRAND PRAIRIE — Mayor Ron Jensen is all about bringing his city together. With a number of community initiatives over the years, he has certainly been instrumental in creating a tie between residents. One event that has been very well received is the city's Community Table.
The idea is to bring people who are dissimilar together to get to know each other.
"Grand Prairie is a pretty harmonious place to live and we want to keep it that way," said Amy Sprinkles, Communications and Libraries Director, City of Grand Prairie. "If you know someone who doesn't look or sound like you, someone you might not ordinarily know, you are able to open your mind, understand different points of view, have greater compassion and ultimately greater peace. We did not want the racially charged violence plaguing America to reach our city."
To that end, the Community Table dinner is held once a year, the next one will be on September 14, 2017.
Sprinkles said the idea behind the dinner is "We mix tables of six with people of different ages and race and gender. The city assigns seating. We do let married couples sit together if they prefer."
About 350 Grand Prairie residents attend the dinner. There is no speaker, no program and just one rule – no talking about politics or religion.
"We go around the table round robin and give each person a few minutes to tell their tablemates about themselves," Sprinkles added. "Then just they socialize."
The Community Table concept began as a lunch and a dinner once a year, but this year there is only one dinner being held.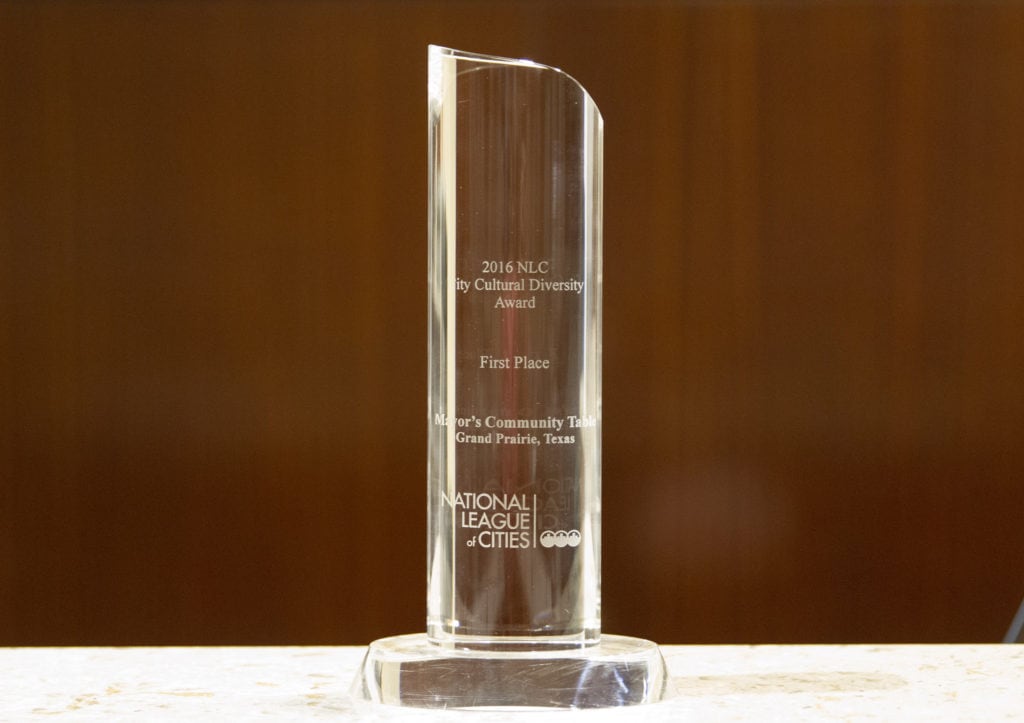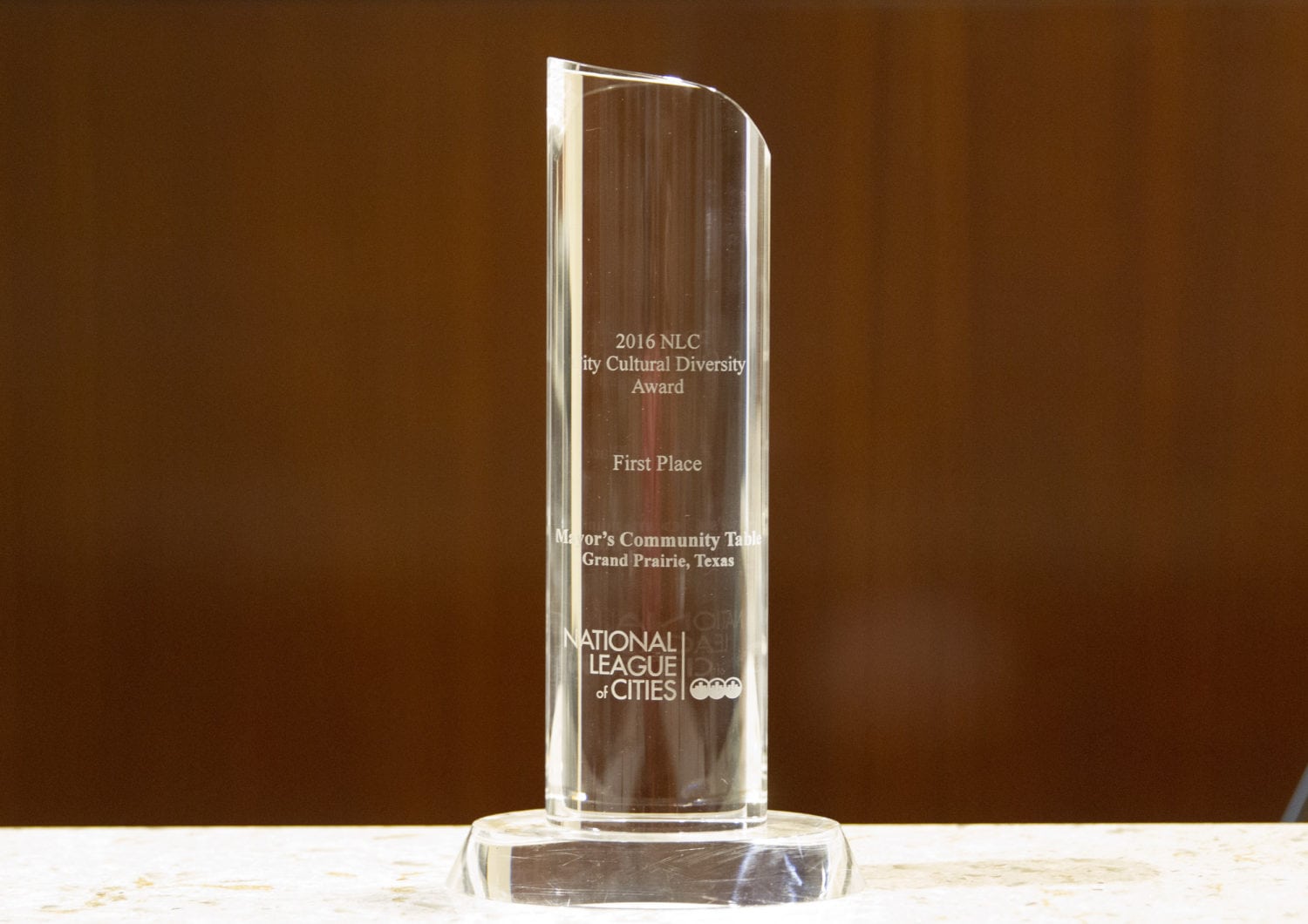 Sprinkles said the dinner is better attended and they were seeing a lot of repeat customers at the lunch.
Winning the National League of Cities Cultural Diversity Award in 2016, Sprinkles said events like this are important for a city's success.
"One measure of success is people coming back to the event and bring friends," Sprinkles said. "The homework assignment for the tables is to get together socially once after the event. We have photos of such gatherings. And the Mayor will try to stop by and visit the group if we know when and where they are meeting. Some have met at restaurants. One group went to a table member's home for dinner."
The first Community Table began in May 2015 with a lunch. In May 2016 there was a lunch and then in October a dinner. There was no lunch in 2017 with only the September dinner being held. "I wanted to start something that everyone in the community, regardless of differences or similarities, would feel welcome to attend," Jensen said. "If we get to know someone's background, we're more likely to see and appreciate their point of view."
What: Mayor's Community Table
When: Thursday, September 14, 2017; 7:00 p.m.
Where: Ruthe Jackson Center, 3113 S. Carrier Parkway.
Cost: $10 per person.
RSVP: To attend you can RSVP online or call 972.237.7549.