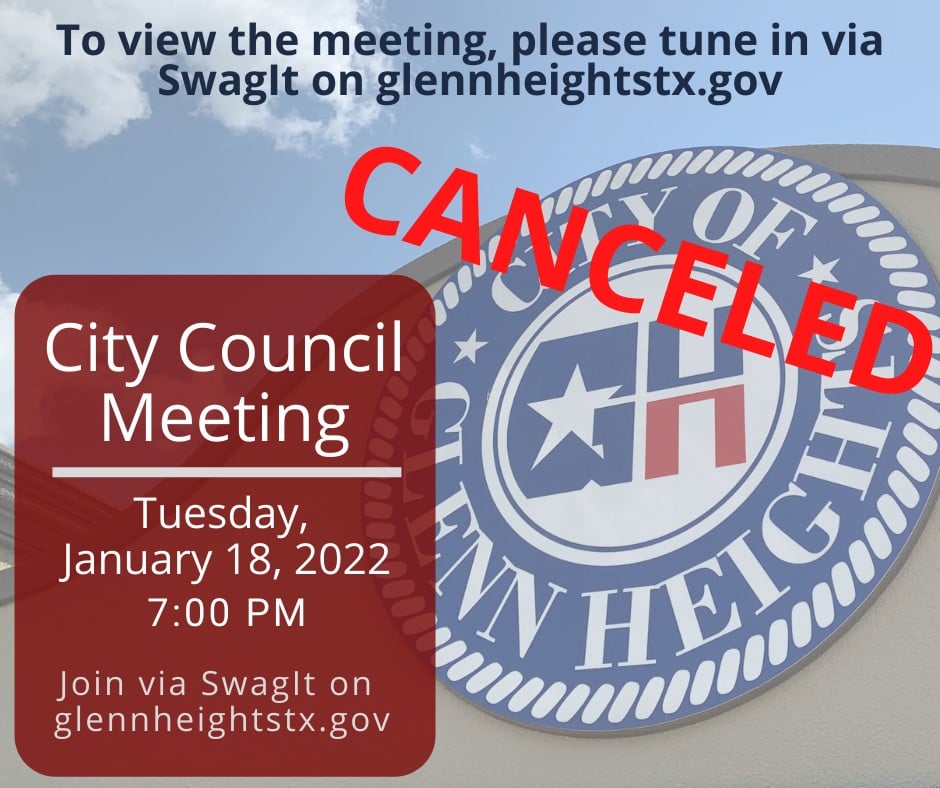 What is going on in the city of Glenn Heights?
Both City Council meetings in January were canceled. The January 4th meeting was canceled, and the second meeting of the month, scheduled for today, January 18th, was canceled via Twitter. Both meetings were canceled "due to lack of quorum." Apparently, some council members weren't even aware of the cancellation.
Only Shaunte Allen of District 5 answered her city cell phone over the holiday weekend. As of Saturday, the 15th she didn't know the January 18th meeting had been canceled.
When asked why the previous January City Council meeting was canceled, she said she had "no idea" it was due to lack of quorum.
Brandi Brown, Assistant City Secretary, explained that there are seven City Council members, and if more than two cannot attend a meeting, there is no Quorum, so the meeting is canceled.
"If a council person knows they can't make a meeting, they let the mayor or city manager know. If we know in advance that we won't make quorum, we cancel it."
With only seven positions on the City Council and the mayor, a lack of quorum can happen, "Due to someone being out sick, or out of town, on vacation," said Brown. She says she doesn't know who isn't available to attend a meeting but does take attendance when the Council meets.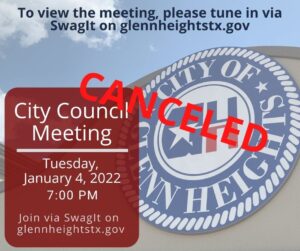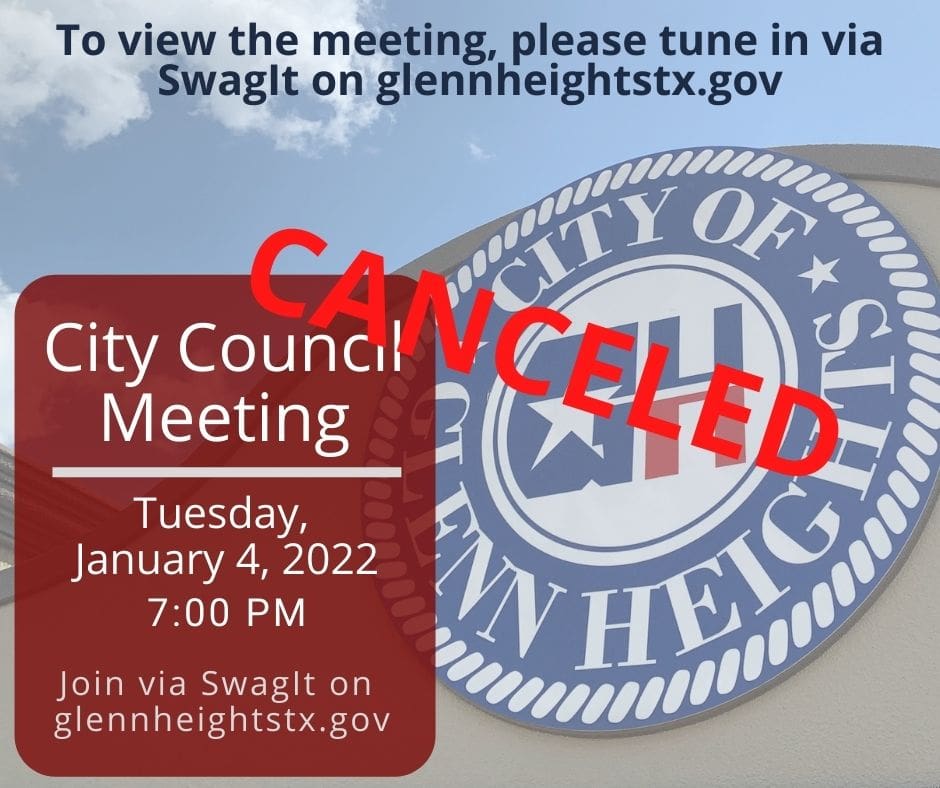 Open Meetings Act Prevents Zoom Meetings
Zoom meetings are not allowed, she says, due to Governor Abbott's Open Meetings Act mandate that City Councils meet in person.
City Manager David Hall agrees. "We've been told we have to meet in person," he said, "So no Zoom meetings. Our building is older and doesn't have the ventilation or space needed to have a safe meeting with the public."
The possibility of meeting elsewhere hasn't been discussed, but the newest building available would be the new Senior Center, which Hall says, "Isn't really conducive to having a public meeting."
He added that if meetings were to be canceled, "This is the right time to do it. We had one Council meeting in December, then the holiday break. And now there's not much pressing right now on the agenda, so if we're going to cancel meetings, now is the time."
Three city council members contacted him last week to say they couldn't make this week's meeting. "I don't know their health issues, but I get it. This Omicron virus is spreading faster than last year." He added, "We have a pretty small staff. There's about 100 of us employed by the city. We can't afford to have the virus spread among us."
Staggered Schedule For Safety Reasons
He said the city employees are currently working in the building on a staggered schedule, to keep a safe distance.
Regular Meetings of the Council are scheduled on the 1st and 3rd Tuesday of each month, at 7:00 p.m. at City Hall, 1938 S. Hampton Road. Agendas are posted on the website and at City Hall 72 hours prior to the meeting. Minutes are posted on the website following approval.
Anyone can attend a City Council meeting, and information can be found on the website: City Council | Glenn Heights, TX (glennheightstx.gov)
Agendas are published before meetings are held, unless it has already been canceled. The agendas can be found here: Agendas & Minutes | Glenn Heights, TX (glennheightstx.gov)
Along with the Mayor, Harry A. Garrett, elected members or the council include:
Sonja A. Brown, Mayor Pro-Tem, Place 1
Emma Ipaye, Place 2
Travis Bruton, Place 3
Alisha M. Brown, PhD. Place 4
Shaunte L. Allen, Place 5
Machanta Newson, Place 6
On Twitter:
Notice – January 4, 2022 NOTICE CITY COUNCIL TUESDAY, JANUARY 4, 2022, 7:00 PM REGULAR CITY COUNCIL MEETING Notice is hereby given that the Regular City Council Meeting that was to be held by the City Council of the City of Glenn Heights, Texas, on Tuesday, January 4, 2022, at 7:00 P.M. in the City Hall, City Council Chambers, located at 1938 South Hampton Road, Glenn Heights, Texas, 75154, has been CANCELLED due to a lack of quorum. Posted December 30, 2021