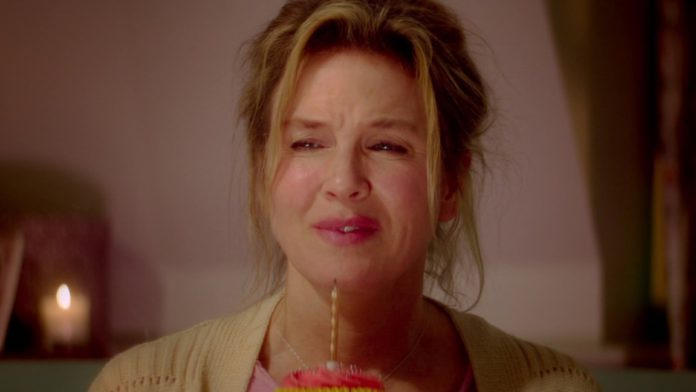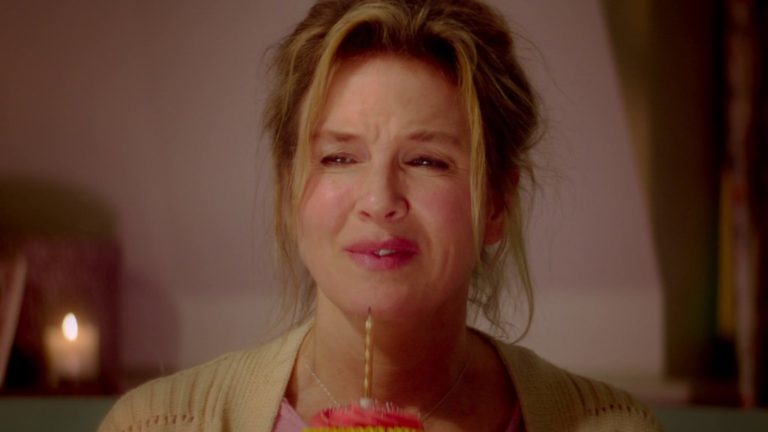 3rd Time's The Charm-Bridget Jones's Baby Review No Spoilers
"Bridget Jones's Baby" is one of those rare instances when the third installment of a popular franchise is even funnier than its predecessors. That's saying a lot, since the first film ("Bridget Jones's Diary" in 2001) was hilarious. Unfortunately, the second film (2004's "Bridget Jones: The Edge of Reason") failed to capture the magic.
The magic is back when our clumsy but lovable heroine (Renee Zellweger) finds herself caught in another love triangle. At 43, Bridget has lost the excess weight she gained for the first two films, and looks quite fetching. She proves irresistible to her old lover Mark Darcy (Colin Firth) and to Jack, an exciting billionaire American (Patrick Dempsey). When Bridget turns up pregnant, she's not sure which of these men fathered her child.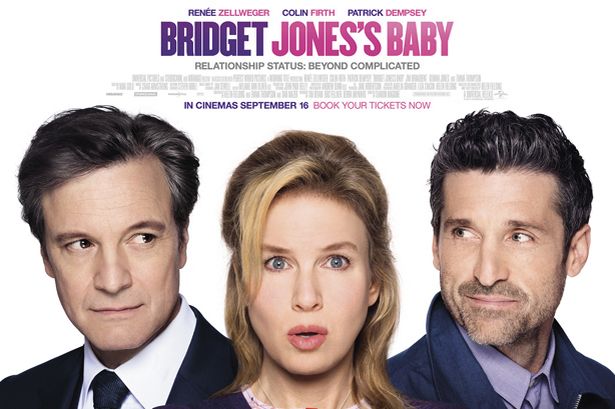 Based on the character created by novelist Helen Fielding, Bridget is a plucky single girl who works at a TV station in London. Women everywhere identified with her attempts to control her weight, cut down on her wine-drinking, and find true love. In this third installment, she appears to have several choices. But it all depends on whose DNA matches her baby'
Oscar-winner Renee is perfect as Bridget—for most of us, Renee IS Bridget Jones. Her two male suitors are both great in this film. Firth is just as conservative and awkwardly serious as before, but his eyes seem to have a new twinkle in them at the thought of finally having a family. Dreamboat Dempsey is an equally ardent suitor. With his passionate zest for life and spontaneity he makes a worthy contender for Bridget's hand.
It's lovely to see two such eligible bachelors competing for a woman who's over 40. In real life, those two guys would probably be pursuing a 20-something. In the movies, we can enjoy escaping reality for a while.
Sharon Maguire, who directed the first Bridget Jones film, returns for Bridget Jones's Baby. She didn't work on the second film, so her deft touch was obviously missed. This film was written by Emma Thompson and Dan Mazer. While the plot is not exactly logical, it has plenty of laugh-out-loud moments. Oscar-winner Thompson also plays Bridget's obstetrician.
Jim Broadbent and Gemma Jones return as Bridget's parents, and Sarah Solemani as BFF Mirandi. Kate O'Flynn plays a controlling younger boss who wants to make their news programs more entertaining. One of her favorite ideas is to show cats that look like Hitler in place of more boring actual news. Renee has a very satisfying soliloquy toward the end of the film. Fired, she gives her trendy new boss a dressing down that has everyone in the newsroom applauding as she takes a dramatic exit.
We don't learn who the father of Bridget's baby boy is until the very end of the film, but it's a moment worth waiting for. Hopefully, you don't read any Bridget Jones's Baby spoilers before seeing the film yourself! Working Title Studio produced the romantic comedy, rated R for some language and nudity, running 122 minutes and opening nationwide Friday.