Friday's game played between Duncanville and Grand Prairie was all about Duncanville.
Duncanville used a three-prong attack of a skilled special team, determined offense and punishing defense to manhandle Grand Prairie for the win.
Two blocked punts by Duncanville and another punt return for a touchdown are prime examples of the mauling.
Duncanville sophomore Ja'Quinden Jackson was like, "All things to all me" during the game. He ran for a touchdown, threw for a touchdown and had a 39-yard pass reception for a score on a pass from Trazon Connley.
Duncanville racked up 142 yards running on 32 carries. Warren Callhound had 4 carries for 50 yards, Keilon Elder was 33 yards on 8 carries, and Jackson had 7 for 25 yards.
The Panthers scored their first TD early on a Jackson 13-yard run to close the quarter with a 7-0 lead. Josh Delgado was good for the PAT as he was for all his attempts for the game. Duncanville 7-0 as the quarter ended.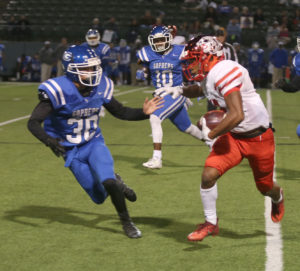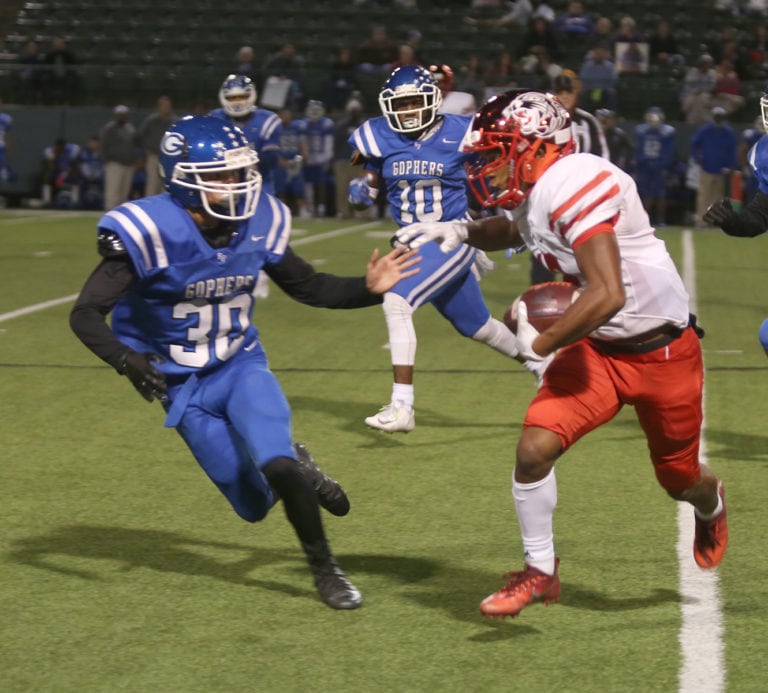 In the second quarter Warren Callhound received a pass from Jackson and scampered 13 yards for the score. Stacy Brown recovered a fumble and ran 27 yards for the second score of the quarter. Josh Delgado tapped in 23-yard field goal increasing the score 24-0. The last touchdown before the half came on a 39-yard pass to Jackson from Connelly. The half concluded 31-0 Duncanville.
In the third, the carnage from the bloodletting continued. Karen Howard had a 75-yard punt return for a TD. Delgado was good for the PAT.
Grand Prairie finally got on the board with a 100-yard kickoff return by Reggie Williams. The pass for extra points failed.
Finally, in the waning minutes of the third quarter Warren Callhound added to the Duncanville lead on a 20-yard run for a TD. The third quarter ended Duncanville 45-6. This became the final score. Duncanville substituted liberally throughout most of the second half.
"I think we are going to do very well in the game," said Duncanville Head Football Coach Reginald Samples before the game. "We have the momentum and drive to complete our task for victory."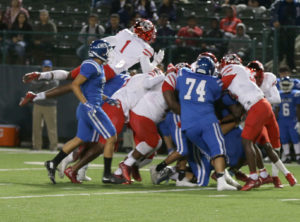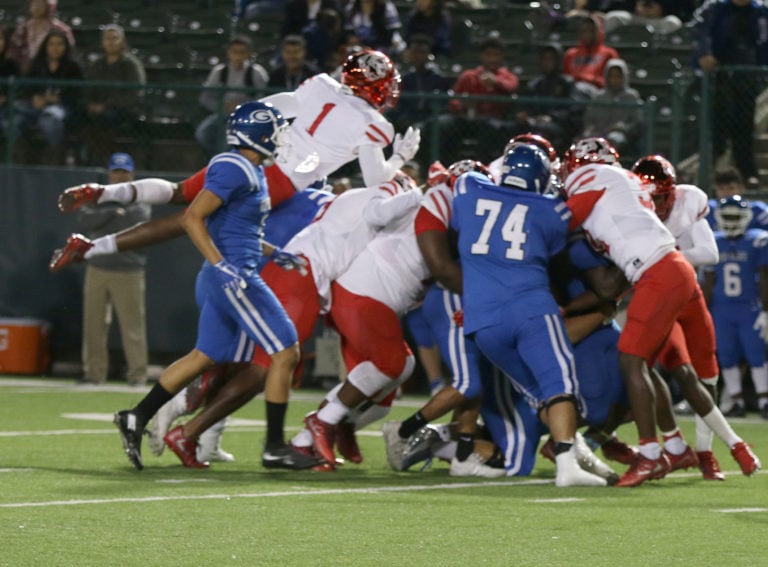 When I asked if we could talk about the playoffs, Samples declined.
Duncanville played a stellar game. Only the blight of 80-yards loss to 8 penalties was the downside.
Duncanville plays this Friday night November 17, at 7:30 p.m. at home against Killeen Ellison.