Duncanville could well have one of the best defenses in the state. Time and again the front line of the Panthers shut down the Warriors from Grand Prairie.
The Panther defensive interior line comprised of DeMarco Blanton, Anthony Fullbright, Terrance Newman, and Jacory Williams kept the pressure on the quarterback. They either flushed him out of the pocket or made him throw earlier than he wanted to. SGP had less than a hundred yards passing and never made a first down the second quarter. Duncanville linebackers were constantly blitzing, keeping the Warrior quarterback from getting set, often times being tackled for a loss.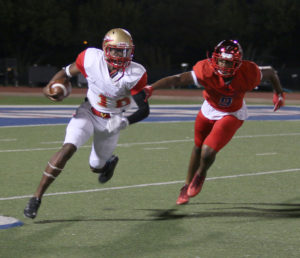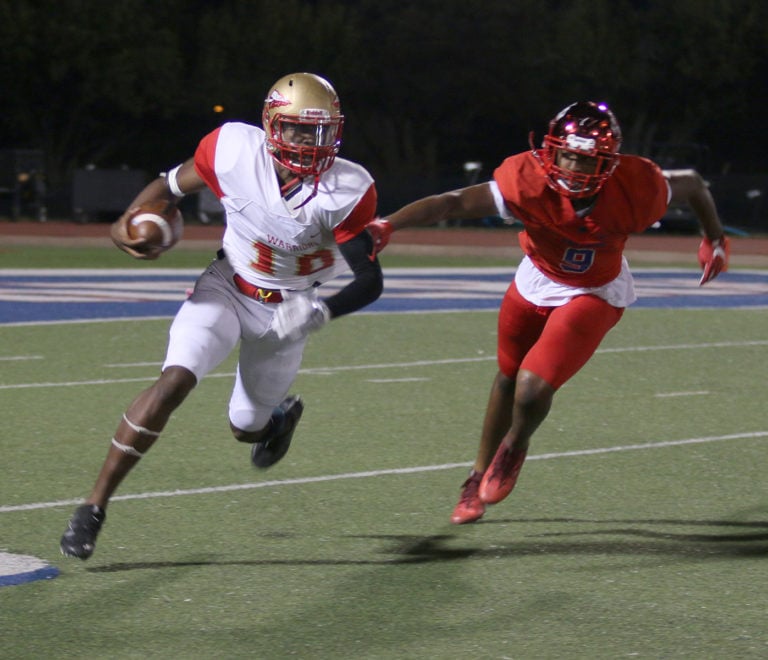 SGP capped a 97 yard 10 play drive for a score leaving 1:04 on the first period clock. A controversial call by officials on a South Grand Prairie fumble and Duncanville recovery lead to a decision by officials that the ball was dead and there was no fumble. This highly disputed call seemed to propel the Warriors on their quest. South Grand Prairie would score on a Jachin Like 7-yard run for a score. The Warrior's led 7-0.
But Duncanville struck back quickly on a 56-yard run by Trazon Connley with 13 seconds left in the quarter. PAT by Josh Delgado was good. The quarter ended 7-7.
Duncanville would go on to score three more times before the half. Connley scored on a 7-yard dash and Kelion Elder on runs of 2 and 7 yards each. Duncanville led 28-7 at half time.
South Grand Prairie scored their final touchdown with about 5:00 left in the game on a pass from Nakia Brown to Keodrick Young for 50 yards. Hayner Rodriquez was good for the PAT. Final score 28-14 Duncanville.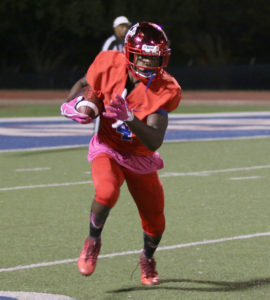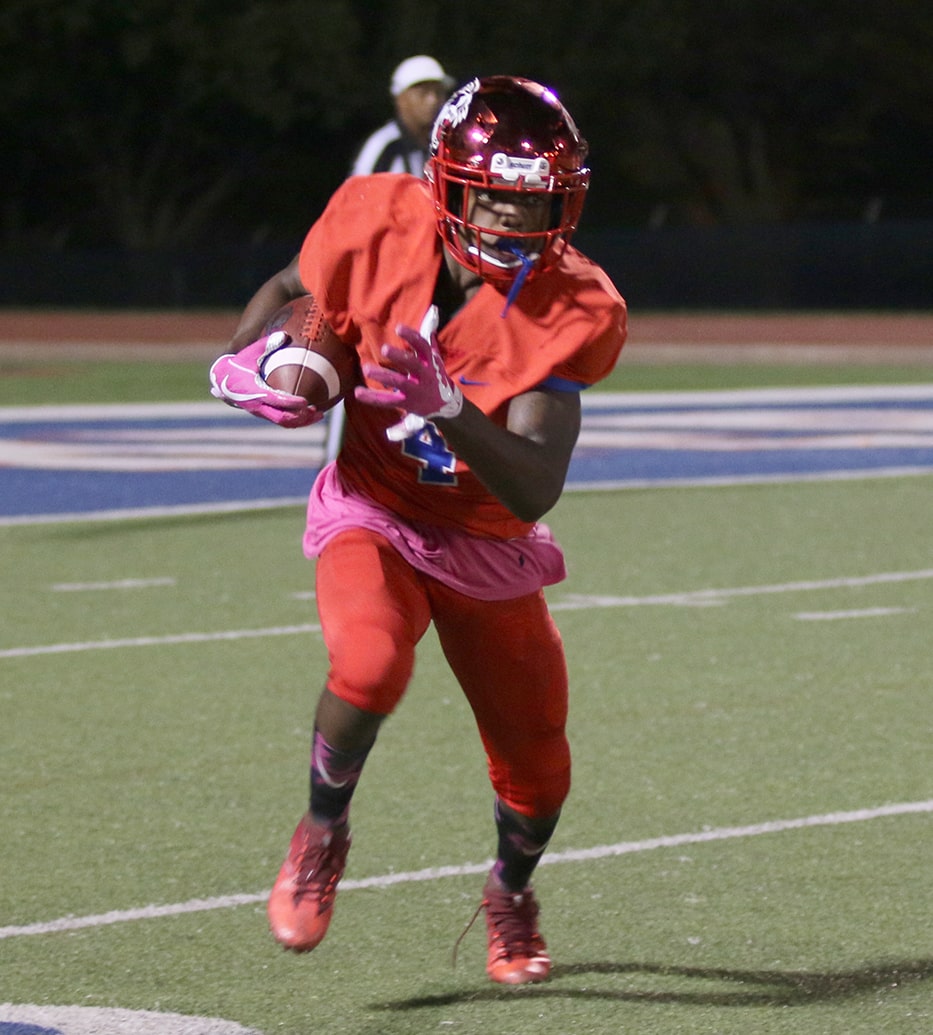 Warrior kicker Hayner Rodriquez did a fine job for South Grand Prairie kicking 6 times for nearly a 47 yard average.
"I feel pretty confident we are going to do well," said Panther Head Coach Reginald Samples before the game. "Everyone is back and healthy. We are going to be okay. South Grand Prairie has a good quarterback, he throws well and can run the ball. The team is well balanced and coached," he concluded.
Next week Duncanville plays DeSoto in DeSoto for the District 7-6A lead.
"This is what we have been waiting for since last year," said Samples about next week's game.