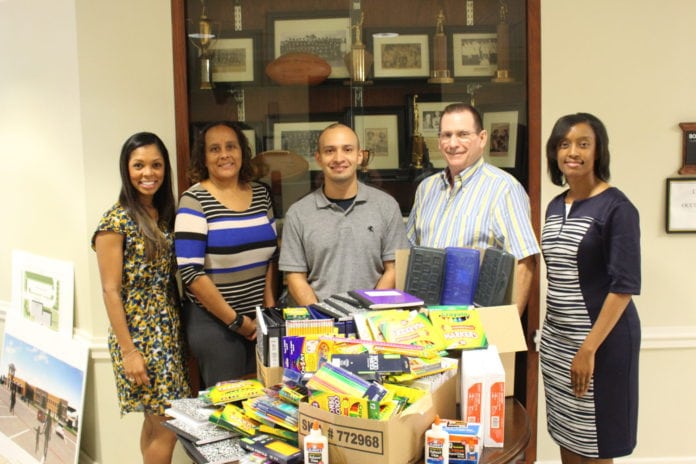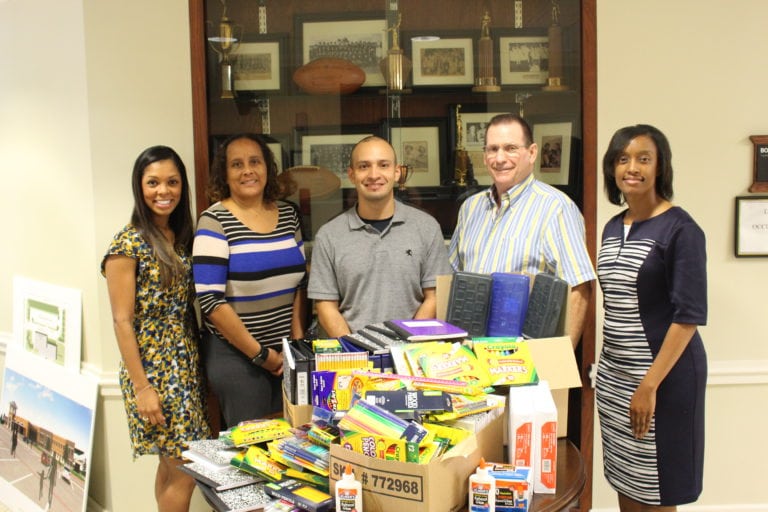 LANCASTER — While the start of the school year is an exciting time for students, it can be a financial burden for some parents. That's why the Lancaster Independent School District is thankful for its established community partnerships that allow the district to provide school supplies for students and financial relief for parents.
Just prior to the start of the school year, more than 800 school supply packets were donated to Lancaster ISD from the Lancaster Education Foundation which consists of alumni, local citizens and Lancaster ISD vendors who want to see student success.
"It is important for the community to be involved in supporting students," Lancaster Education Foundation President Ellen Clark expressed. "Students need to feel they are important and that the community wants to see them all succeed."
Most supply packages were distributed to K-12 pre-qualified students during a Tiger Welcome event held on each campus prior to the start of school. Parents and students who were unable to attend the campus event picked up their school supplies at the start of the school year.
George Washington Carver 6th Grade STEM Learning Center Principal CoSheda Hurd believes that having the donated school supplies available on the first day of school for students creates a culture of success.
"When students have their school supplies on the first day of school, they begin the year with hope and a sense of pride because there are no barriers to their success," she said. As a Lancaster ISD principal, I am appreciative for all school supply donations because they remove one less distraction for our students."
In addition to the Education Foundation's donation, the district partnered with Kroger Food Stores during its annual Backpack Boosters 14-day school supply drive to provide more than 900 school supply packs for students. Lancaster ISD was one of nine North Texas school districts selected to benefit from the drive that serviced more than 60,000 students throughout North Texas.
"Backpack Boosters is a program that presents our customers and employees with an easy way to help local students succeed in the classroom," April Martin-Nickels, public affairs manager for Kroger, said. "Having the proper school supplies is important to a student's emotional health and academic progression. Regardless of a student's socio-economic environment, no child should have to go without the essential tools we collect during this initiative."
Local companies such as L'Oréal USA's Active Cosmetics and Consumer Products departments, Syncreon and the BMW Group also made generous contributions of notebook paper, binders, folders, pencils, and crayons. The donation of backpacks and gently used school uniforms was also made by several community members.
"We are blown away at the amount of support we have received from our community, Director of Student and Family Services Dr. Lisa Bacon said. "The students of Lancaster ISD are very fortunate to have community members who care about their well-being and that means a lot to our district."
For more information on how to partner with Lancaster ISD in the future, please email Info@LancasterISD.org.